"You see, merry Phillis, that dear little maid,
Has invited Belinda to tea;
Her nice little garden is shaded by trees-
What pleasanter place could there be?
There's a cake full of plums, there are strawberries too,
And the table is set on the green;
I'm fond of a carpet all daisies and grass-
Could a prettier picture be seen?" …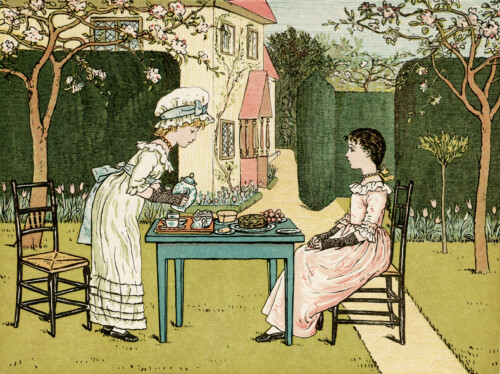 This Kate Greenaway illustration and part of the poem that accompanies the original image is from the book Under the Window by Kate Greenaway, circa 1880. I can't help but imagine some of Mrs. Beeton's sweets being served on their tea-party table.
Click on image to enlarge.