Here is an encyclopedia clipping on the shamrock, a plant usually identified with the white clover, and always thought of in connection with Ireland, of which it is the national emblem. A familiar poem says:

It shines through the bog, through the brake and the mireland,
And he called it the dear little shamrock of Ireland.

The clover believed to be the shamrock has leaves of a beautiful blue-green color, each made up of three leaflets. Saint Patrick, so the story goes, chose this emblem because the three leaflets were symbolic of the Trinity.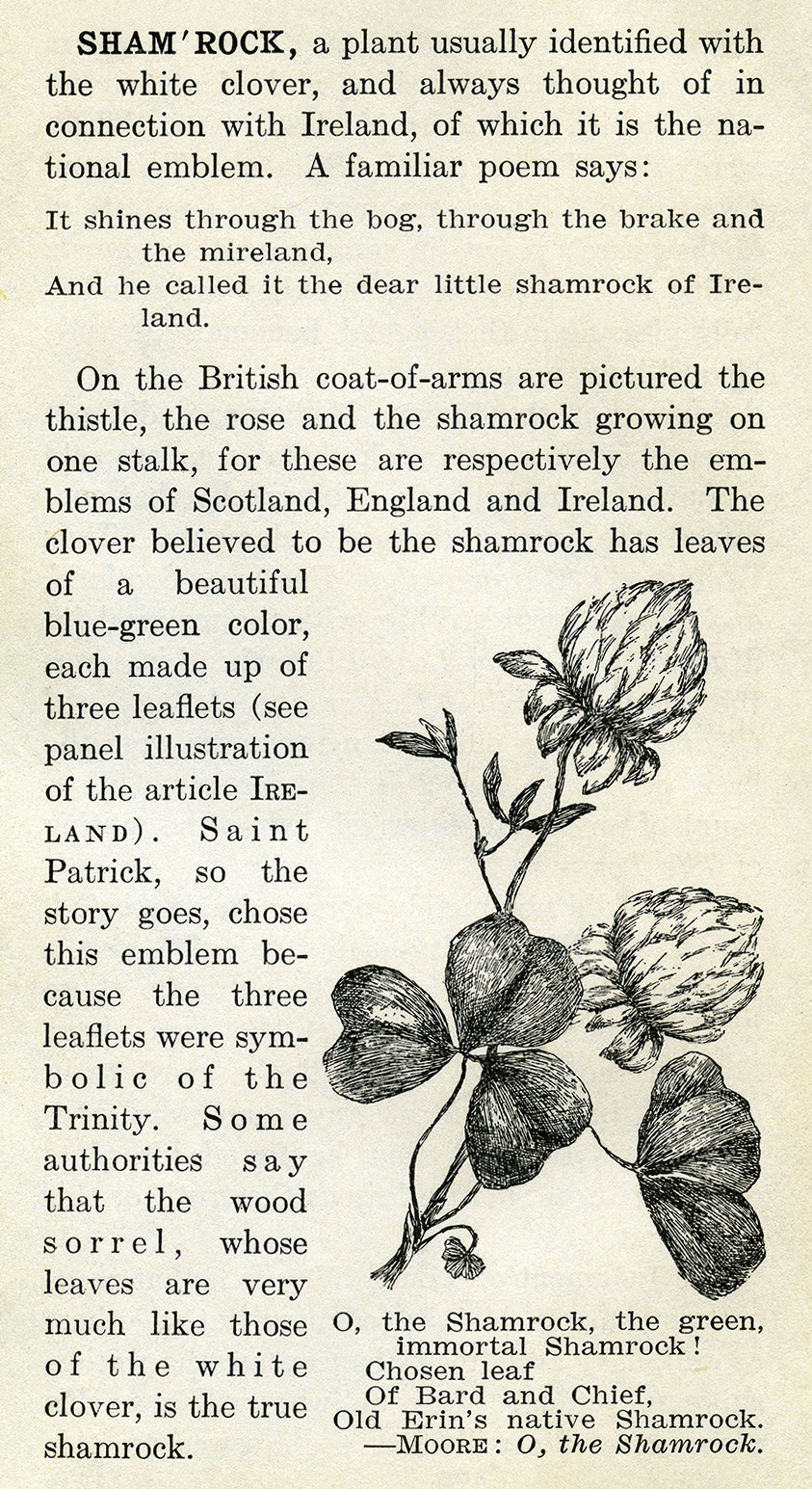 A second short poem below the illustration is:

O, the Shamrock, the green,
immortal Shamrock!
Chosen leaf
Of Bard and Chief,
Old Erin's native Shamrock.
~ MOORE: O, the Shamrock.

Here is a larger, black and white clip art version of the illustration from the article.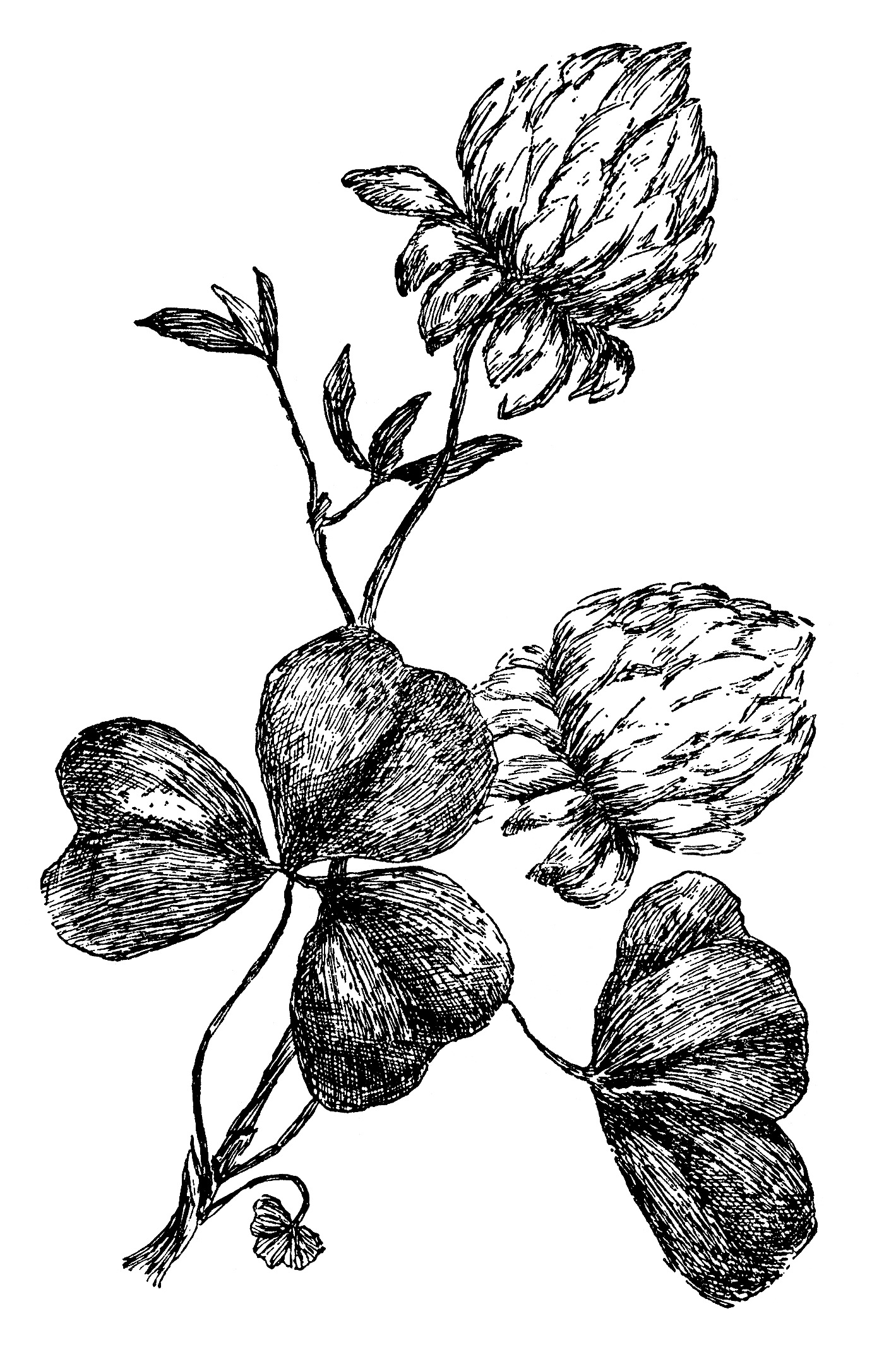 I scanned the original clipping from an encyclopedia in my collection that was published in the United States in 1922.
– – – – – – – – – – – – – – – – – – – – – – – – – – – – – – – – – – – – – – – – – – – – – – – – – – – –
New in my Etsy shop this week is a set of black and white printable vintage (1906) university physics book pages. I have included the individual pages as well as 2 pages per sheet in the listing.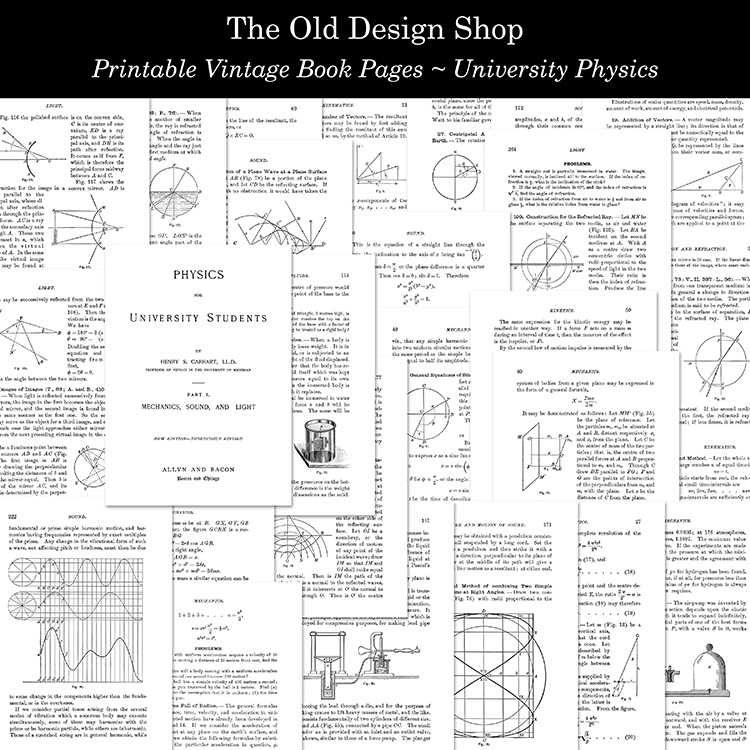 It wasn't until a couple of years ago that I learned I could print an image with a white background on any type of coffee dyed, tea stained, parchment, or colored paper, without the white color showing. I printed several of the pages from this set on coffee dyed and parchment paper to show how they turned out.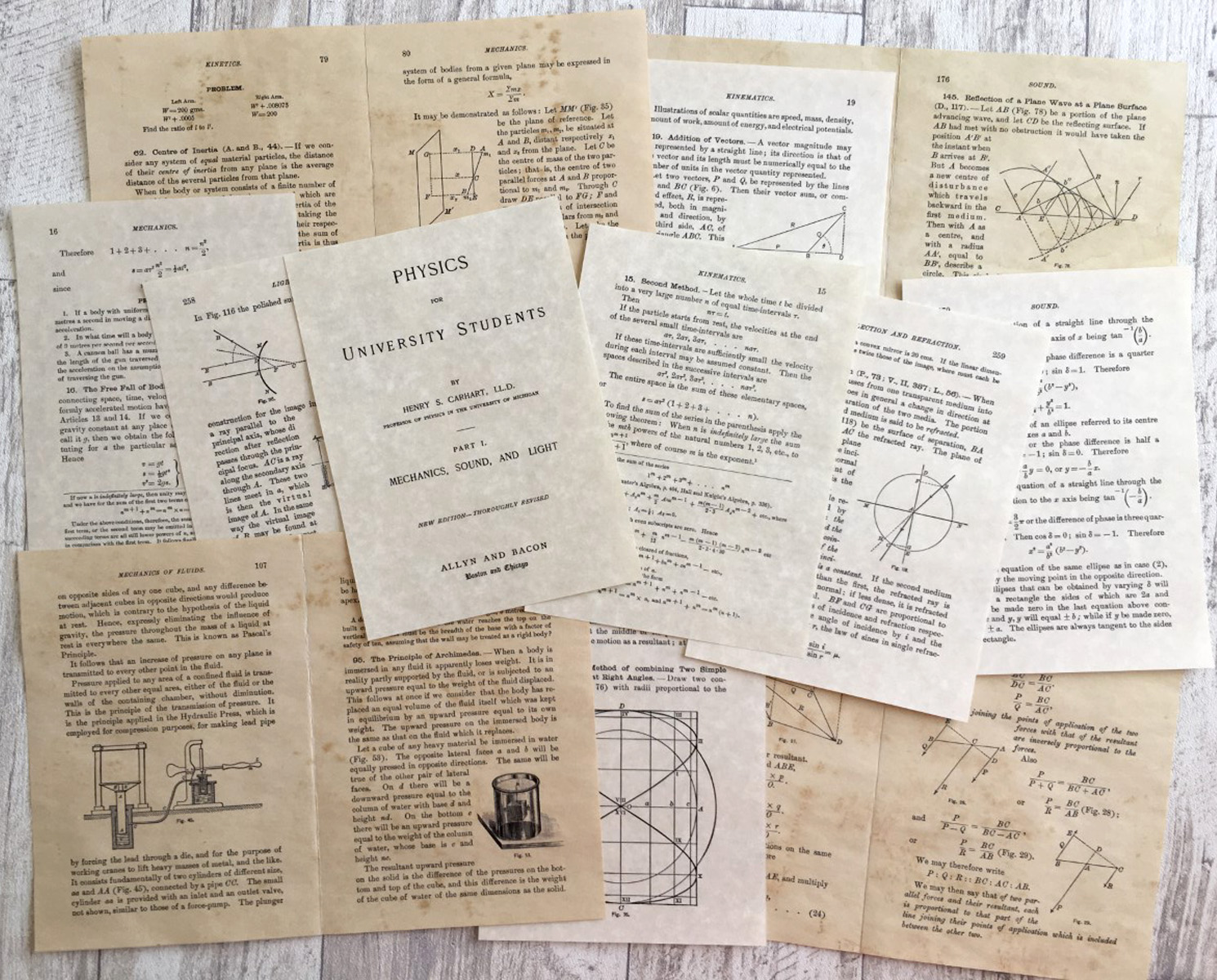 Preview image is linked to my Etsy shop.