One of the highlights of spring for me is an antique show and sale that comes to our city each year. It's held in a large venue and there are hundreds of tables – all displaying an abundance of antiques, most of which are also for sale. This year the event was held on the the third weekend of April. The look, the feel, and the smell of the thousands of vintage items on display takes me away to another time, a simpler time, and I love it all.
It took me nearly five blissful hours to make my way through the aisles – rows upon rows of tables and shelves, vintage suitcases and boxes, all filled with wonderful treasures of years gone by. The photos below represent a very small portion of the items that were available at the show/sale.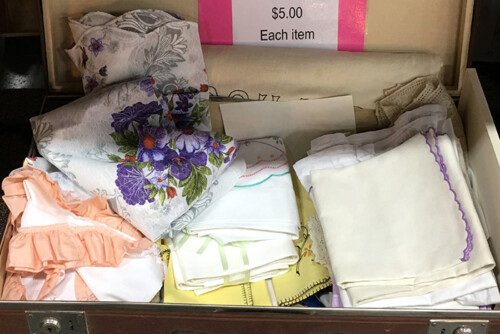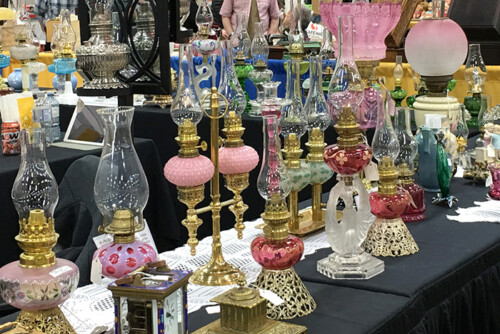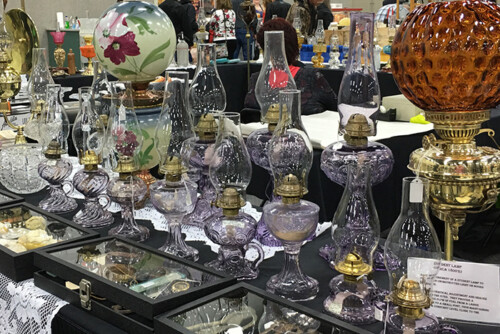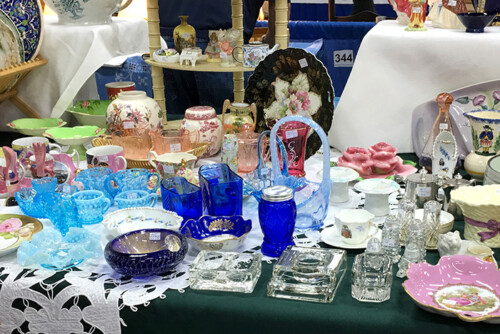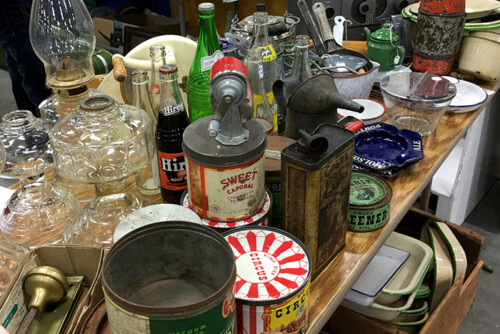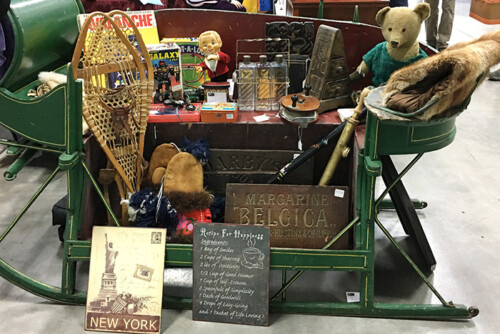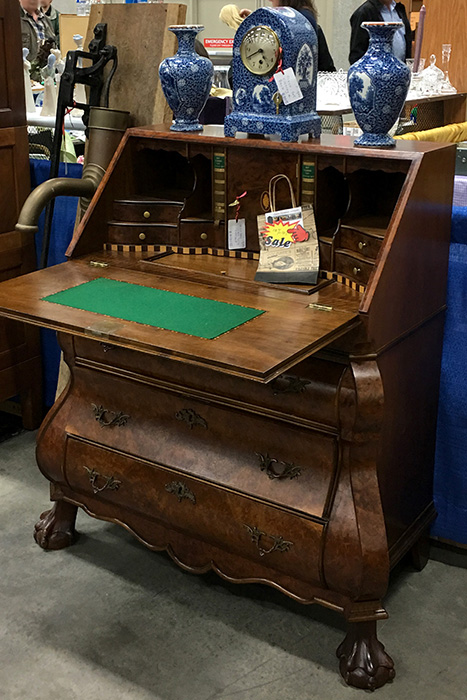 I purchased a few items to add to my collection: several old photographs, postcards, pieces of vintage ephemera, and a few antique books.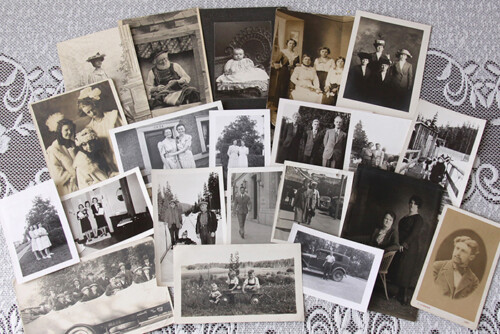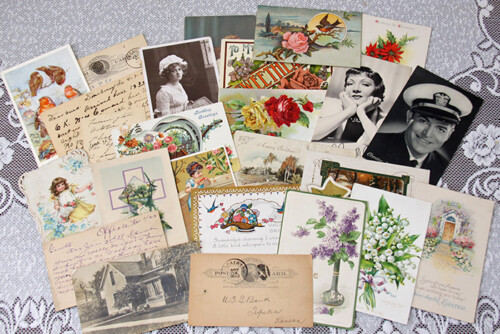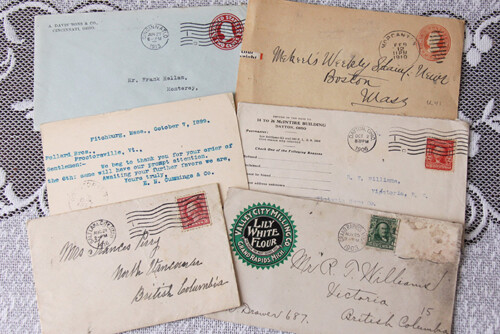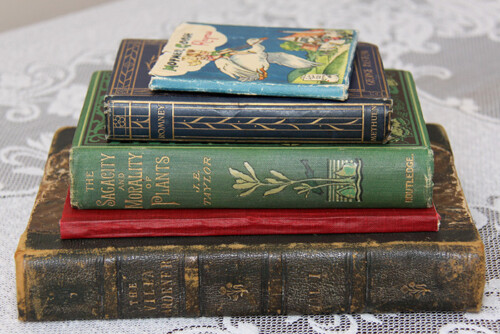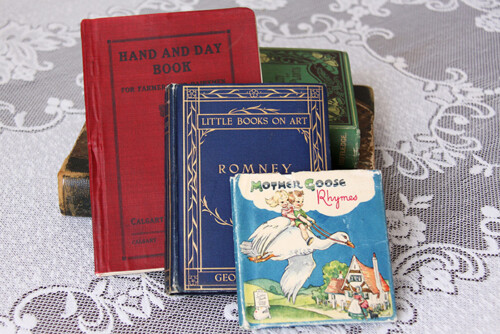 One of the books I purchased is volume I of The Villa Gardner. It is a bound volume of issues from April 1870 to March 1871. The cover is worn and shabby but I know some of you create beautiful works of art with worn and shabby vintage graphics and I thought you might enjoy having these front and back covers.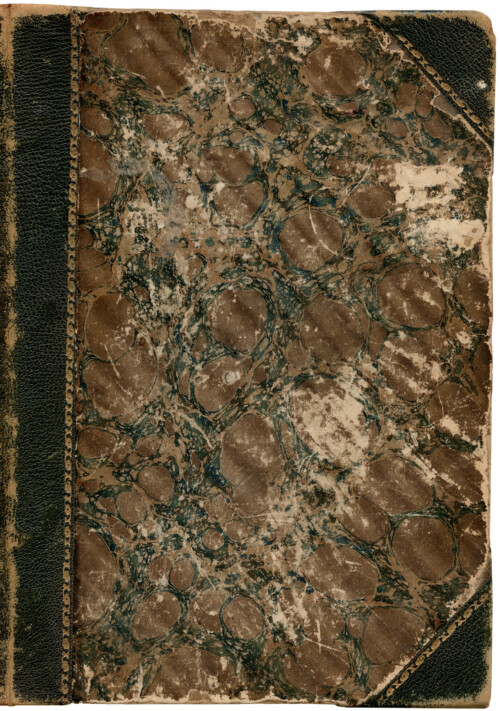 There are several illustrations throughout the book. I chose one of my favorites to share with you, a red currant tomato.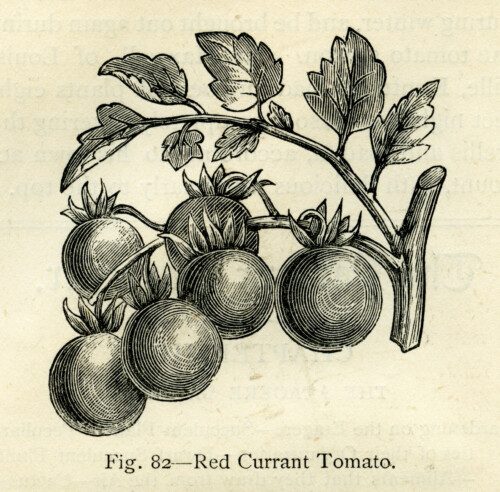 Here is a black and white clip art version of the image.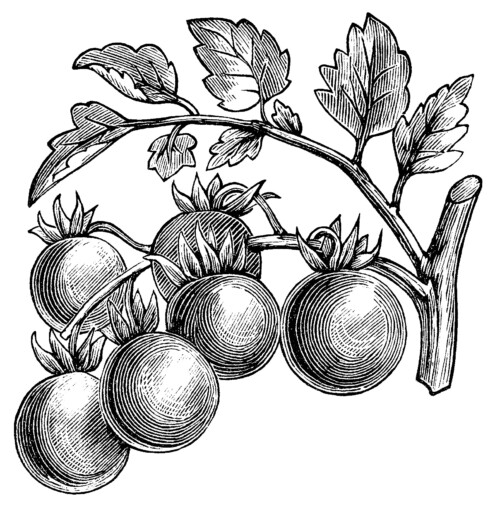 The green book I purchased is titled Sagacity and Morality of Plants, by J. E. Taylor, circa 1884. I chose this image of an Annual Dog's Mercury botanical illustration from the book to share with you.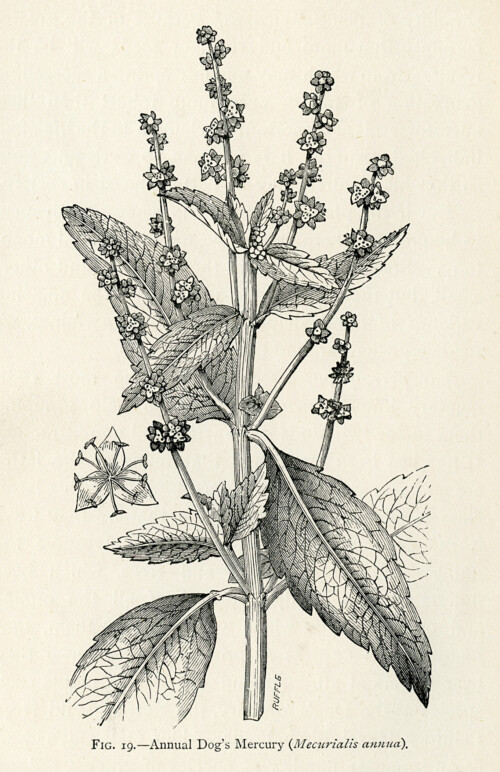 Here is a black and white clip art version of the plant.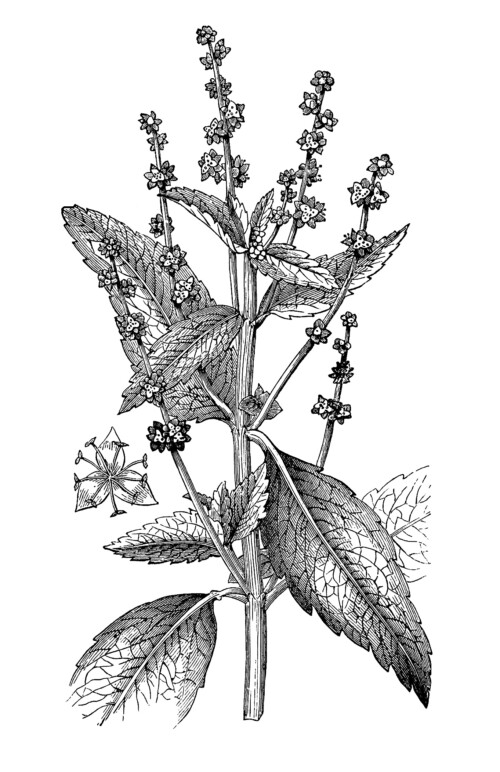 I scanned and packaged many of the other botanical illustrations from the book into a set that I've added to my Etsy shop.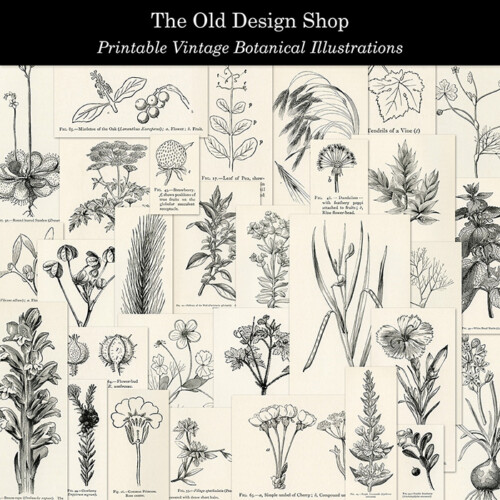 Preview image is linked to my shop.