This beautiful vintage Easter Greetings postcard features illustrations of a girl holding a bouquet of pussy willows, four fluffy yellow chicks, and a large egg on a wooden pull cart. The girl is dressed in a lovely mauve colored dress, with a dark purple sash at the waist and a dark purple bow at the collar. She is seated on a post of a fancy white pull cart that has a large white egg in the seat. The egg is tied with a purple ribbon tied into a bow and the cart has been decorated with many purple flowers and ribbons. The message on the postcard is: Easter Greetings.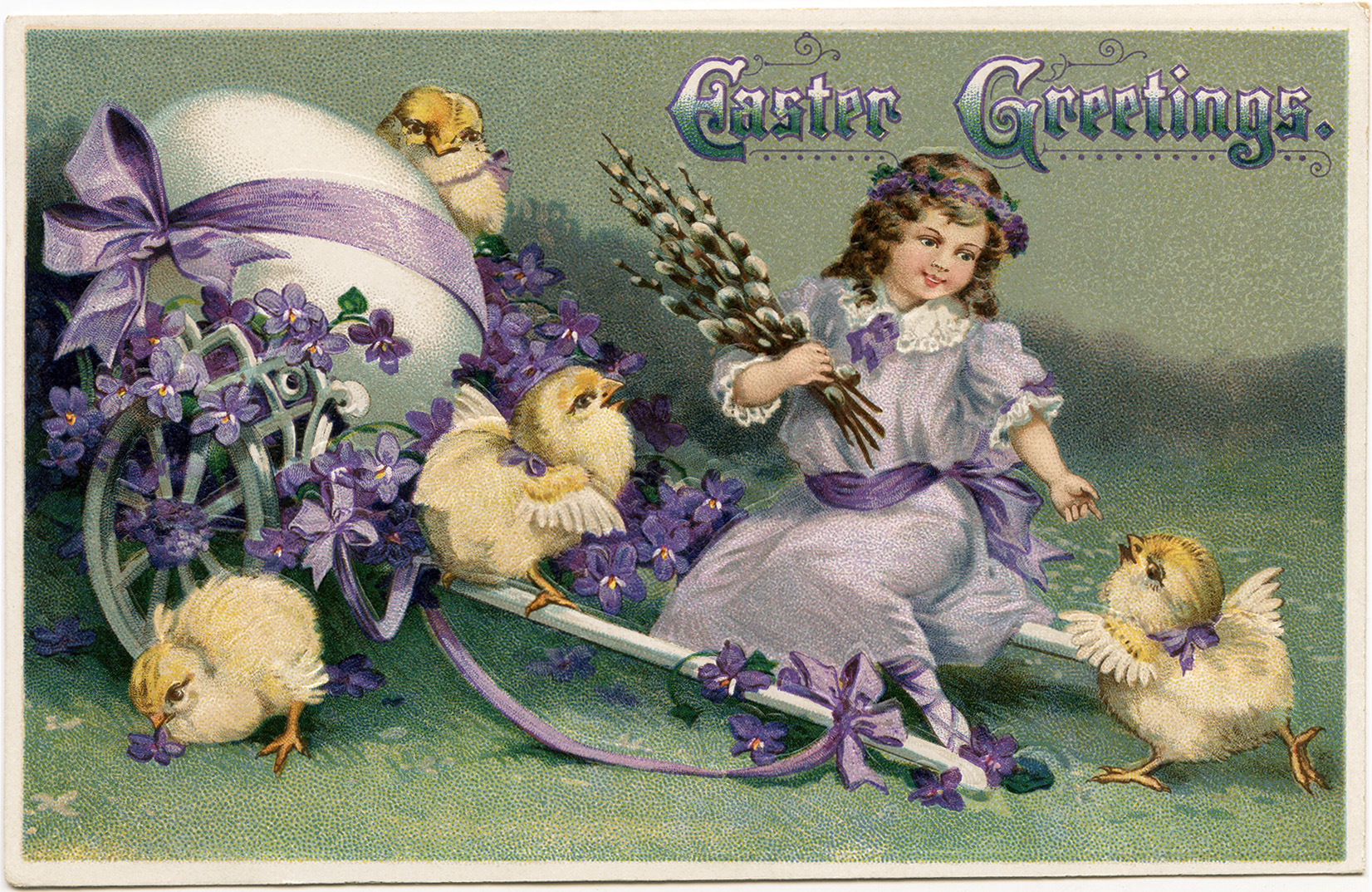 The postcard hasn't been postmarked but the back space is filled with a handwritten message, dated April 6/12, from John to Miss Beth. It reads, "I received your very welcome card O.K. and should have answered it before, but I am afraid I am neglectful, but in future I will answer all your cards within a week after I receive them. Yes I have brown eyes, the picture in the Valentine is not a good one, it is just a snap shot we took outside one day. I would like very much if you would send me one of yourself. I suppose you must think it strange that I did not come up last Sept., after promising, but I could not see my way clear, but I am going to try to this summer. I am not going on the shovel again, it is a hard life. Now try and answer this soon and I promise you I will. This is a little late to send an Easter card, but I hope you had a pleasant time Easter anyway. Good bye for this time."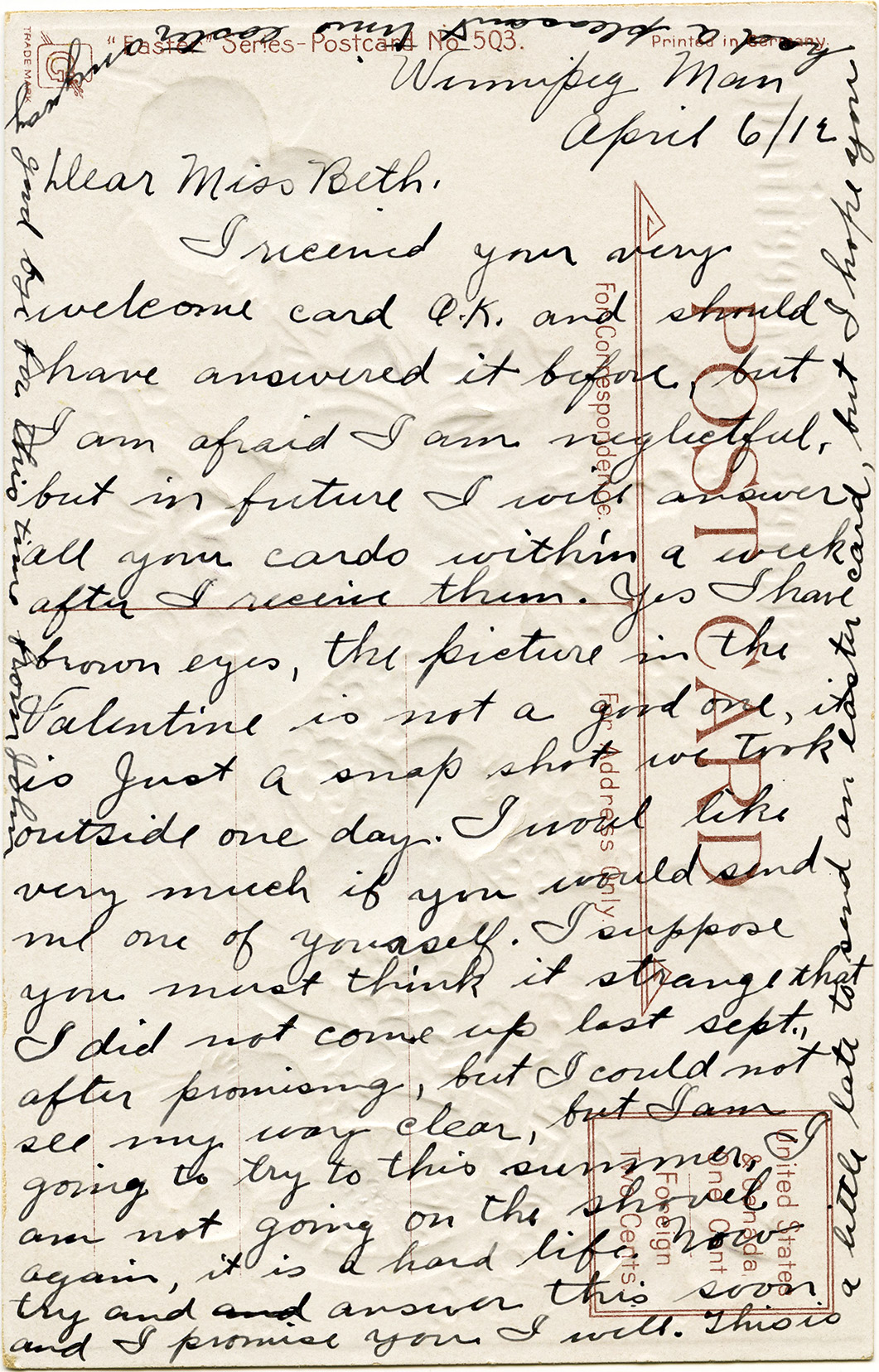 – – – – – – – – – – – – – – – – – – – – – – – – – – – – – – – – – – – – – – – – – – – – – – – – – – – –
New in my Etsy shop this week is a set of printable catalog clipping sewing themed tags. The printable digital collage sheet pages and individual png files are included.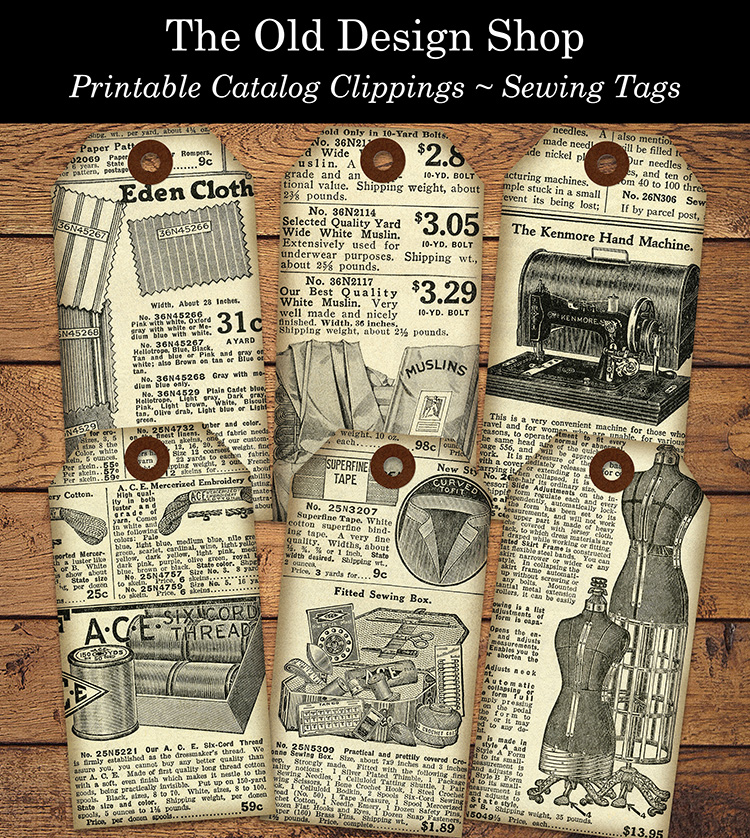 Also new in my Etsy shop this week is a set of printable vintage pharmacy labels.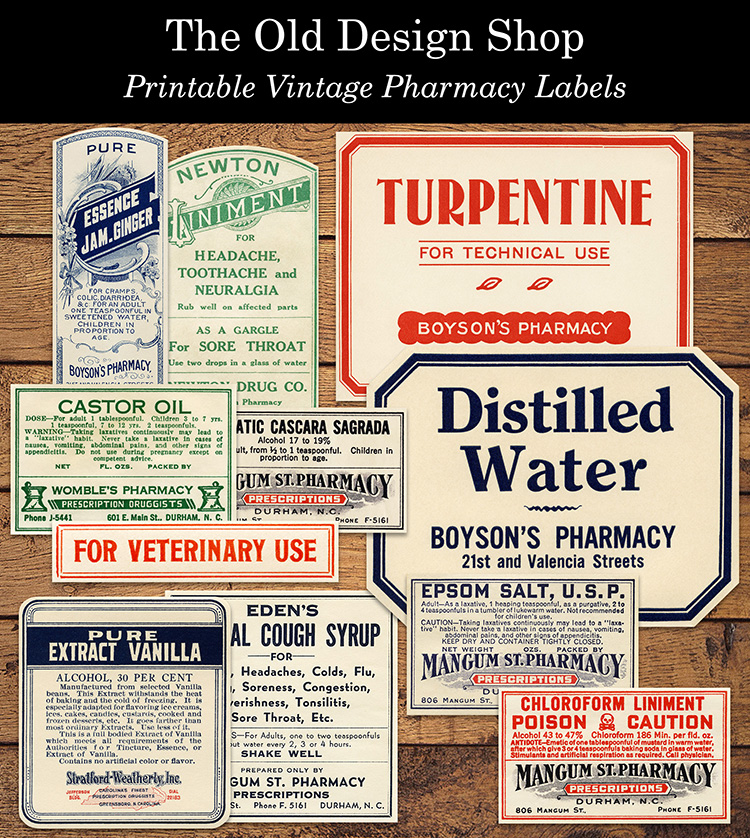 Preview images are linked to my Etsy shop.