This vintage printable book page includes an article on letter writing and an illustration. The illustration features a stack of letters that is framed by plenty of swirls and flourishes all around. The top letter on the stack is addressed to Hill Standard Book Co., Publishers, Chicago. The illustrated postmark is addressed from Buffalo, N.Y., and is dated Nov 14.

Following are the basic rules the writer includes on letter writing:
Style and Manner.
The expression of language should, as nearly as possible, be the same as the writer would speak. A letter is but a talk on paper. The style of writing will depend on upon the terms of intimacy existing between the parties. If to a superior, it should be respectful; to inferiors, courteous; to friends, familiar; to relatives, affectionate.

Originality.
Do not be guilty of using that stereotyped phrase,
Dear Friend:
I now take my pen in hand to let you know that I am well, and hope you are enjoying the same great blessing.

Be original. You are not exactly like any one else. Your letter should be a representative of yourself, not of anybody else. The world is full of imitators in literature, who pass on, leaving no reputation behind them. Occasionally originals come up, and fame and fortune are ready to do them service. The distinguished writers of the past and present have gone aside from the beaten paths. Letter writing affords a fine opportunity for the display of originality. In your letter be yourself; write as you would talk.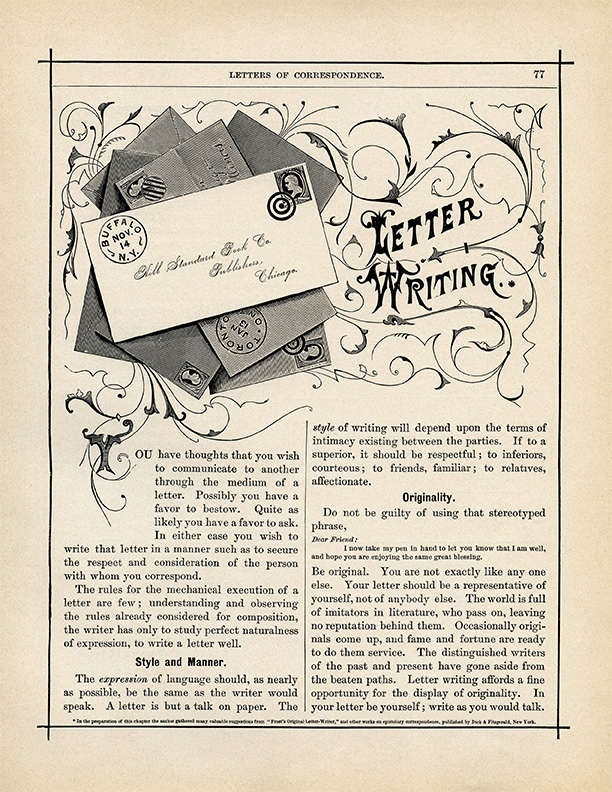 Click HERE for the full-size printable PDF of the letter writing page.
Here are three black and white clip art versions of the image from the page. The first version includes the title and the swirls around the stack of letters.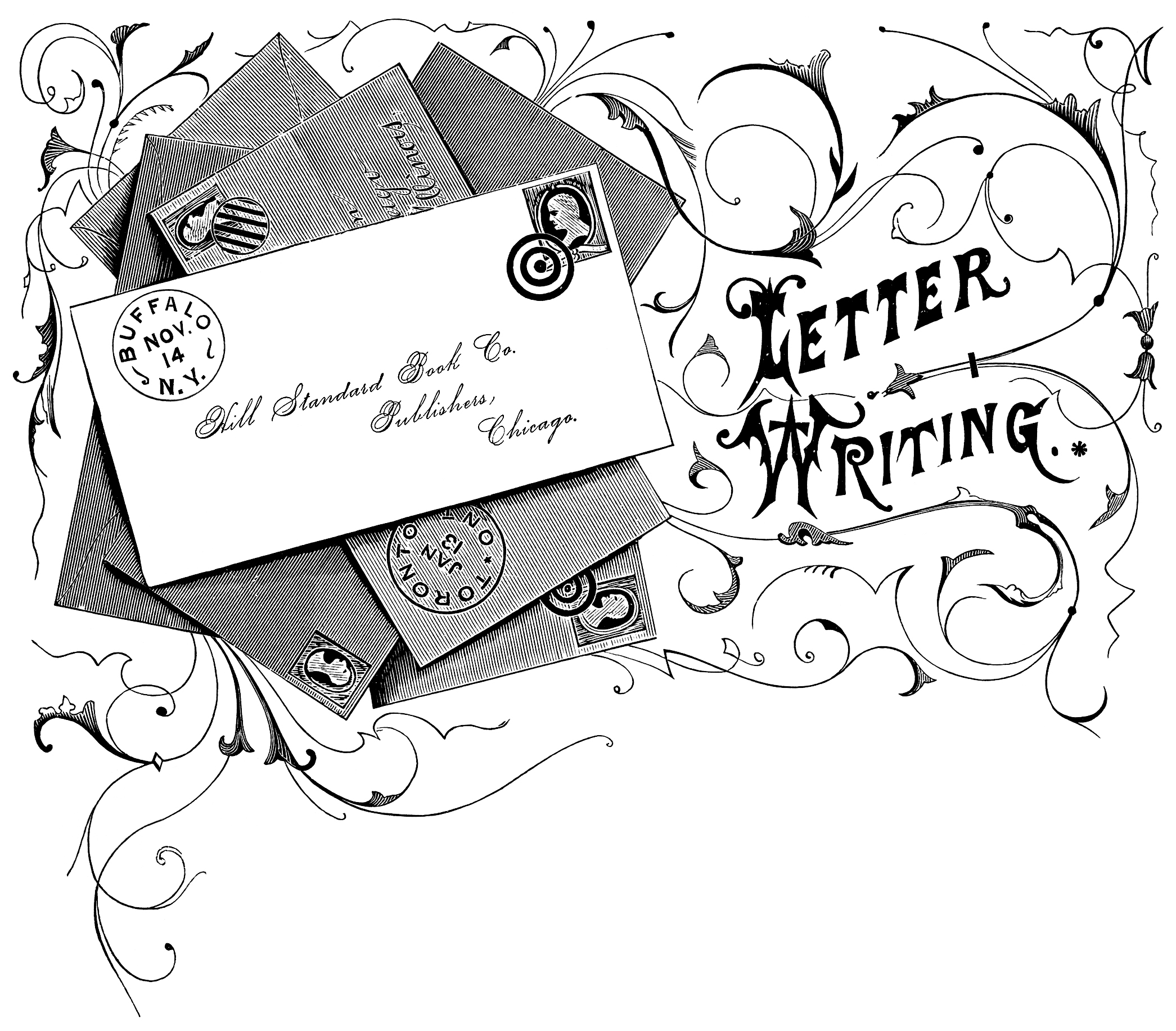 In this second version, I have removed the swirls and the title from around the stack of envelopes.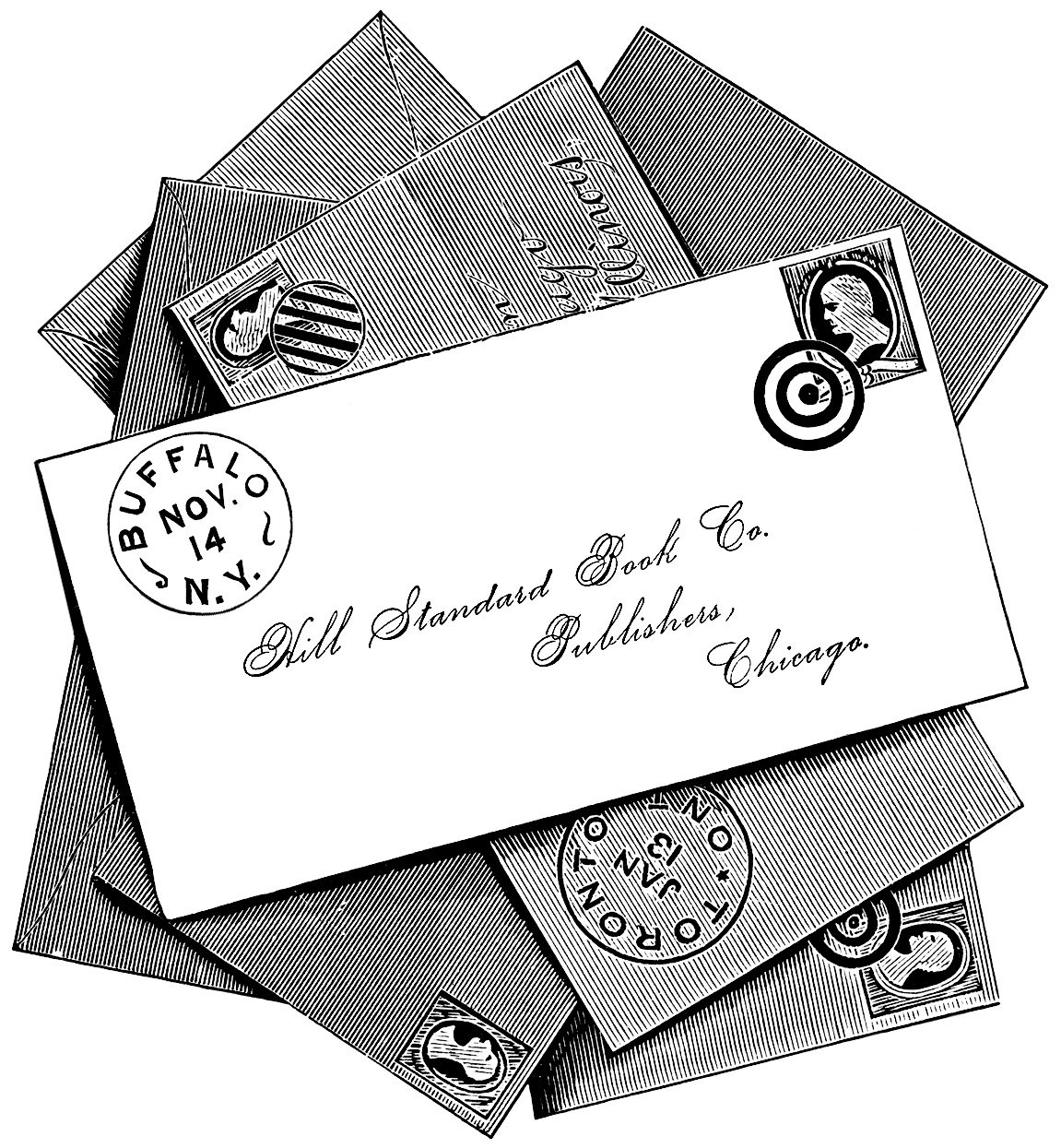 And in the third version, I have removed the writing from the top envelope on the stack.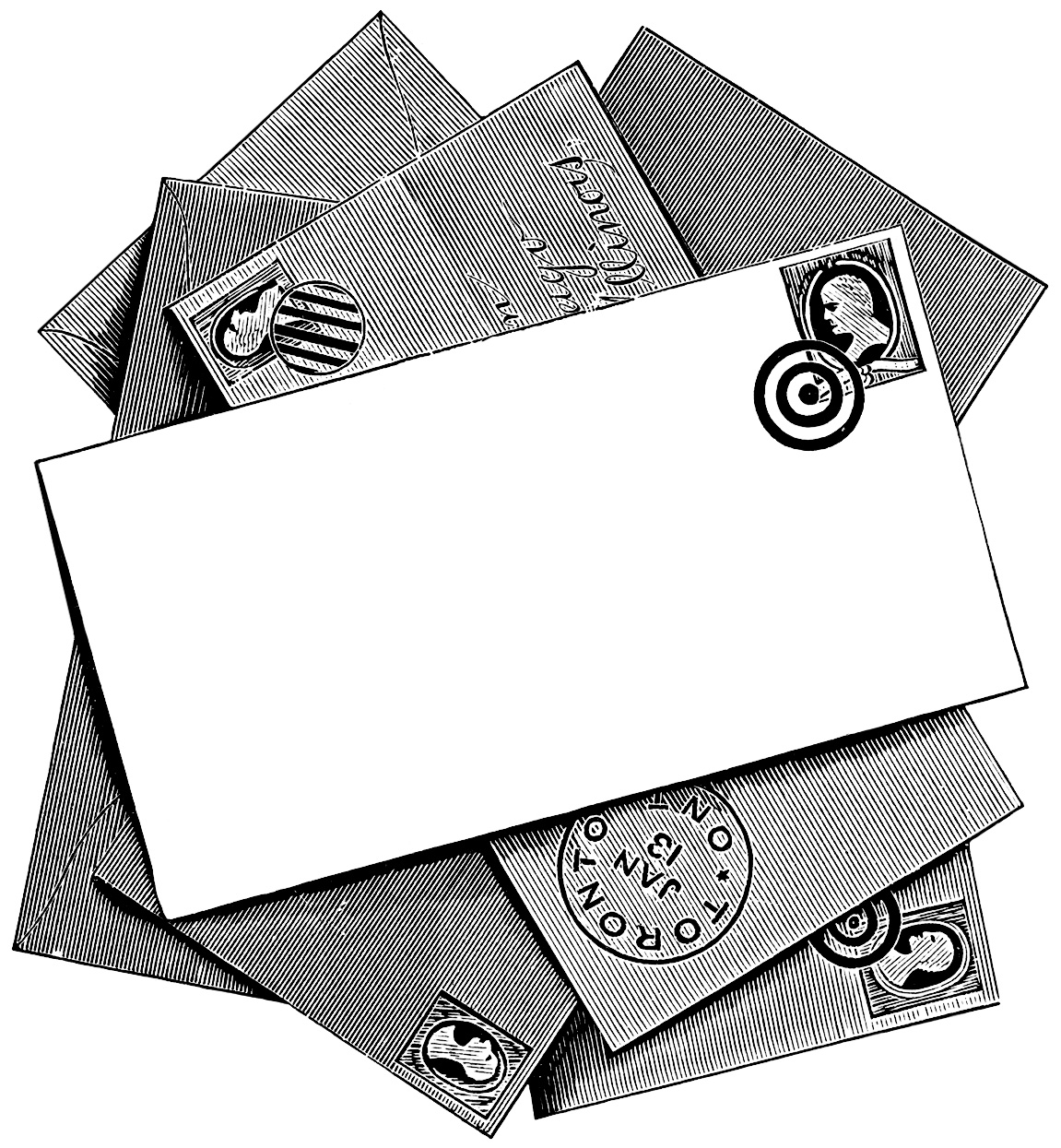 I scanned the original page from Hill's Manual of Social and Business Forms by Thos. E. Hill. The book was published in 1887.
– – – – – – – – – – – – – – – – – – – – – – – – – – – – – – – – – – – – – – – – – – – – – – – – – – – – – –
New in my Etsy shop this week is a coffee dyed printable writing themed paper pack. A vintage image and/or text is digitally stamped on the left and on the right side of each page. Ink saver printable pages with the images on a white background are also included in the listing.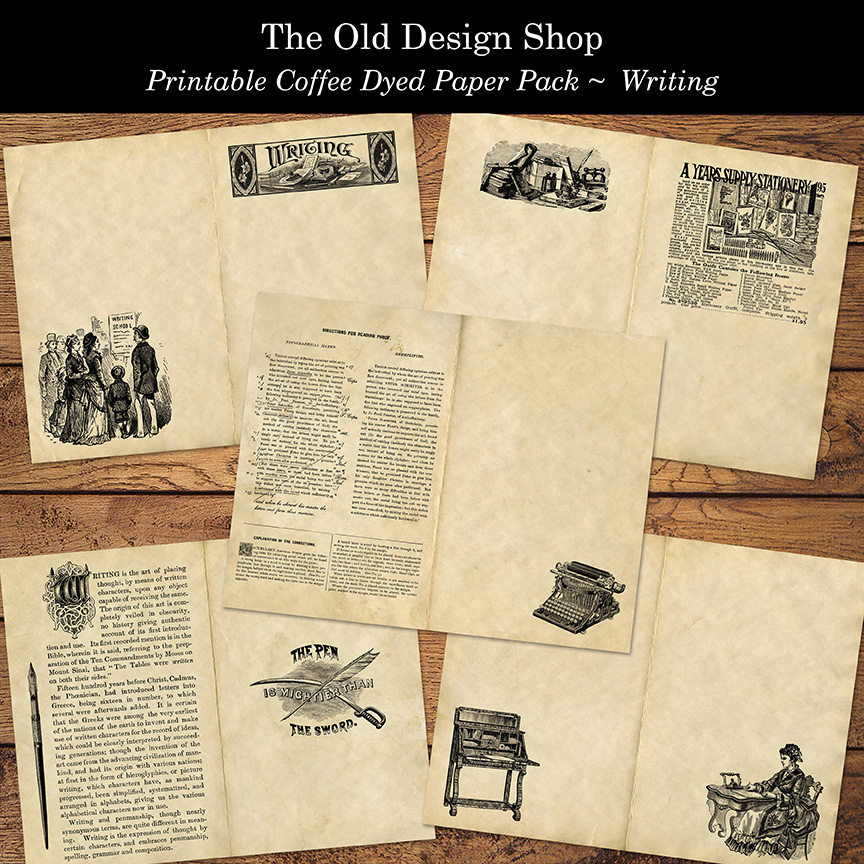 Preview image is linked to my Etsy shop.