This printable reference book page describes a variety of book sizes, namely: a Folio, a long book; Quarto (4to) nearly square; Octavo (8vo), the general size; and Duodecimo (12mo), a small book.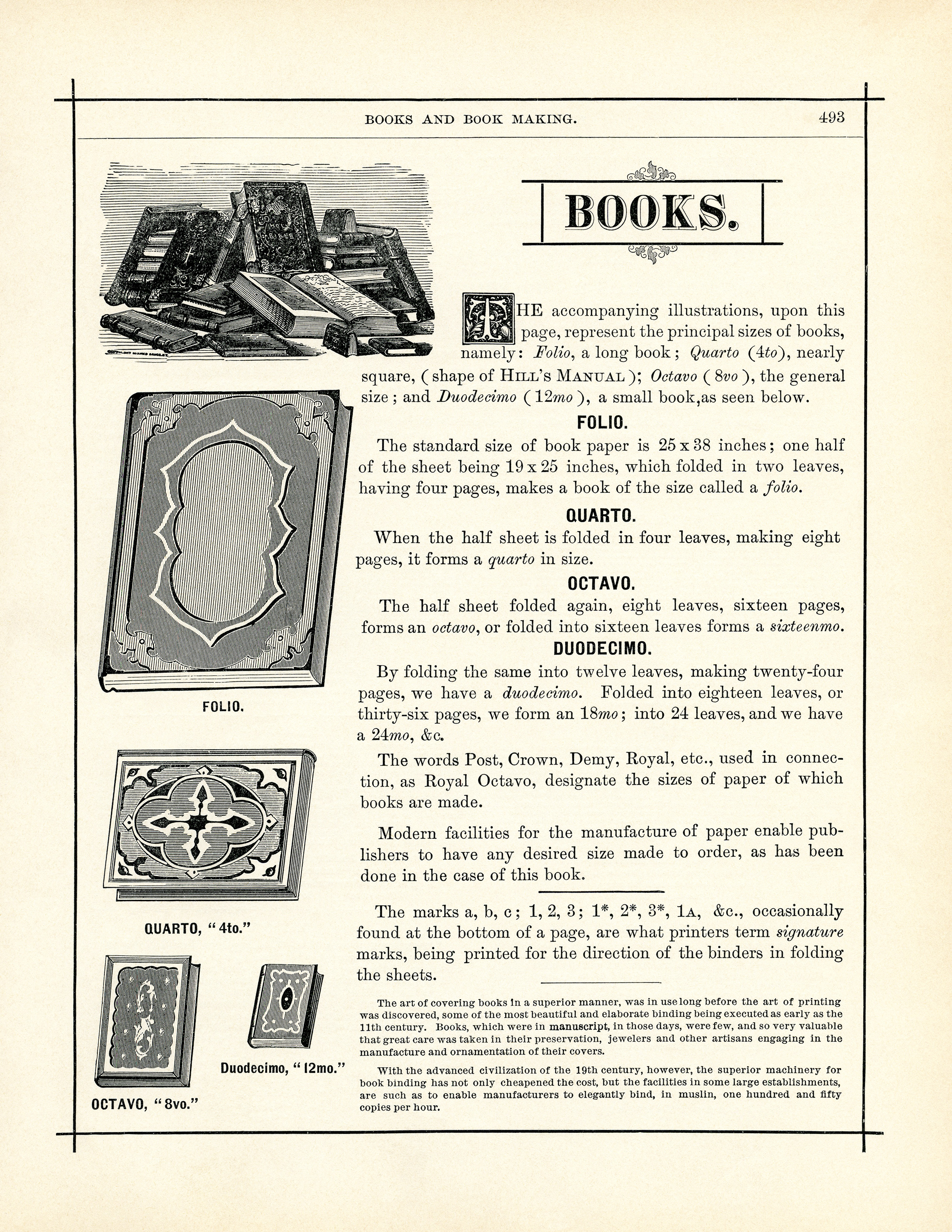 The standard size of book paper for a folio is 25 x 38 inches; half the sheet being 19 x 25 inches, which folded in two leaves, having four pages, makes a book of this size called a folio.
When half the sheet is folded in four leaves, it forms a quarto in size.

The half sheet folded again, eight leaves, sixteen pages, forms an octavo, or folded into sixteen forms a sixteenmo.
By folding the same into twelve leaves, making twenty-four pages, forms a duodecimo. Folded into eighteen leaves, or thirty-six pages, forms an 18mo; into 24 leaves forms a 24mo, &c.
The words Post, Crown, Demy, Royal, etc., used in connection, as Royal Octavo, designate the sizes of paper of which book are made. Here are black and white versions of the illustrations of books from the page (with the shading removed from the stack of books).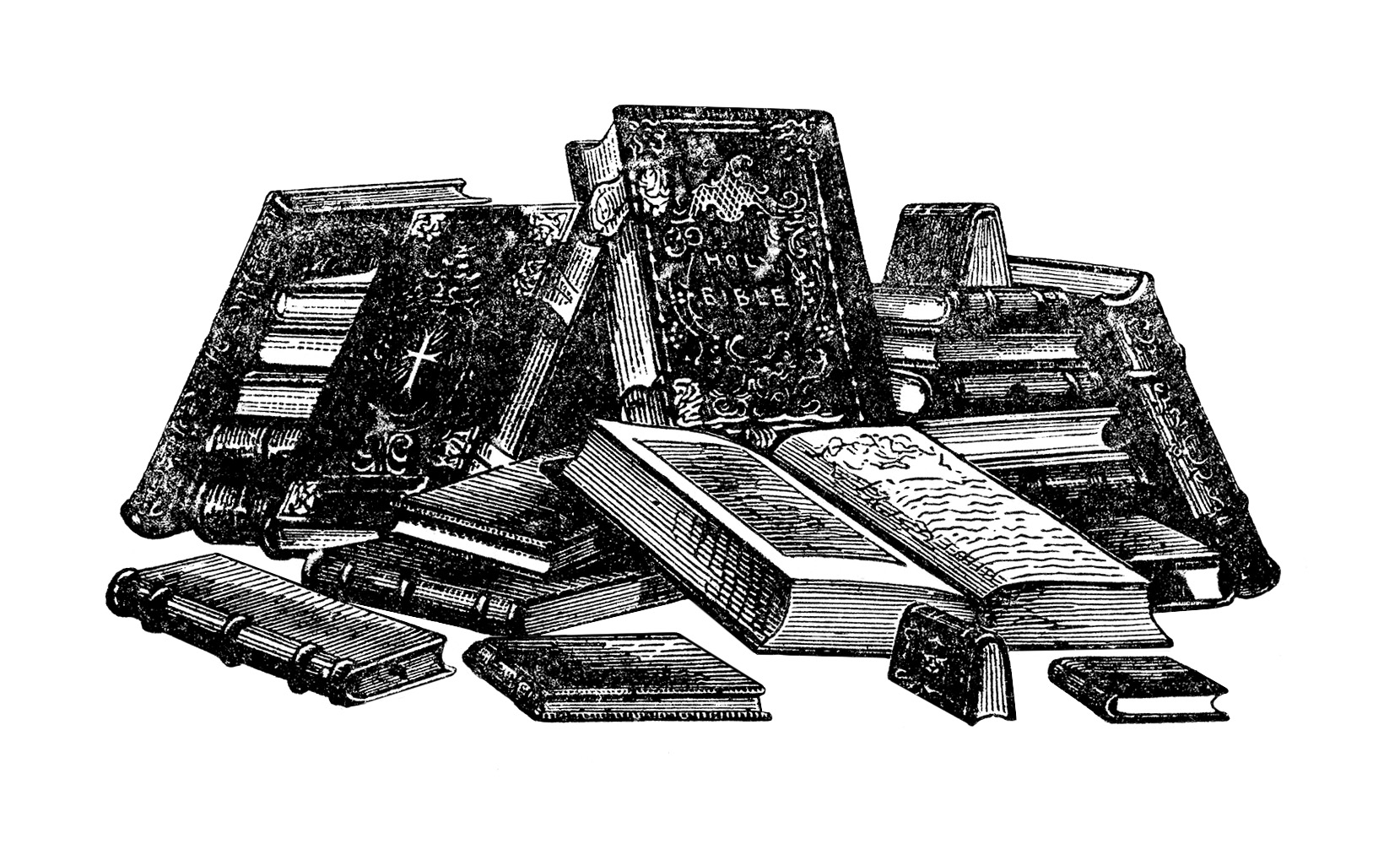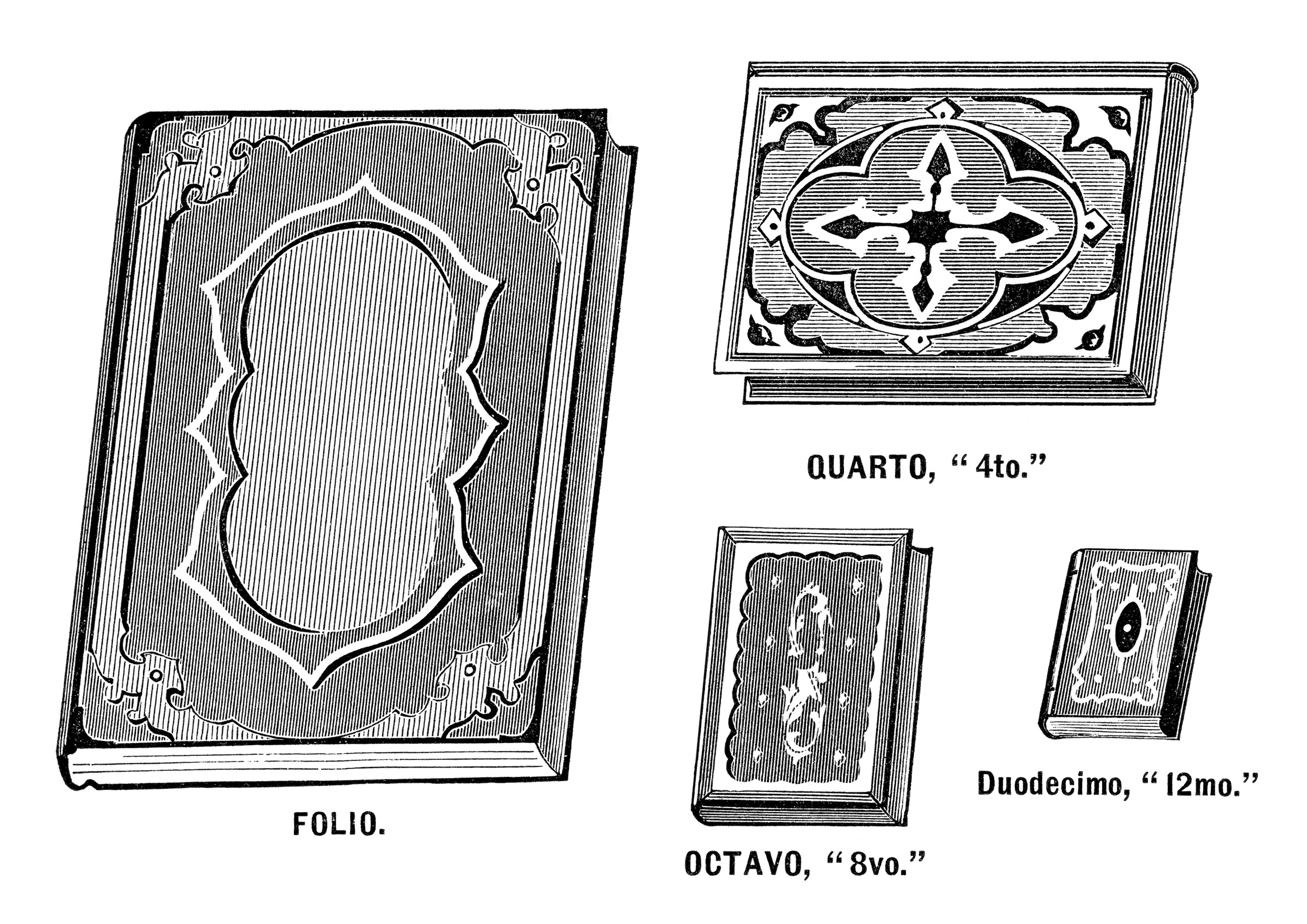 I scanned the original of this printable reference book page from Hill's Manual of Social and Business Forms by Thos. E. Hill. The book was published in 1887.
– – – – – – – – – – – – – – – – – – – – – – – – – – – – – – – – – – – – – – – – – – – – – – – – – – – – – –
New in my Etsy shop is a printable set of book pages from Hill's Manual of Social and Business Forms.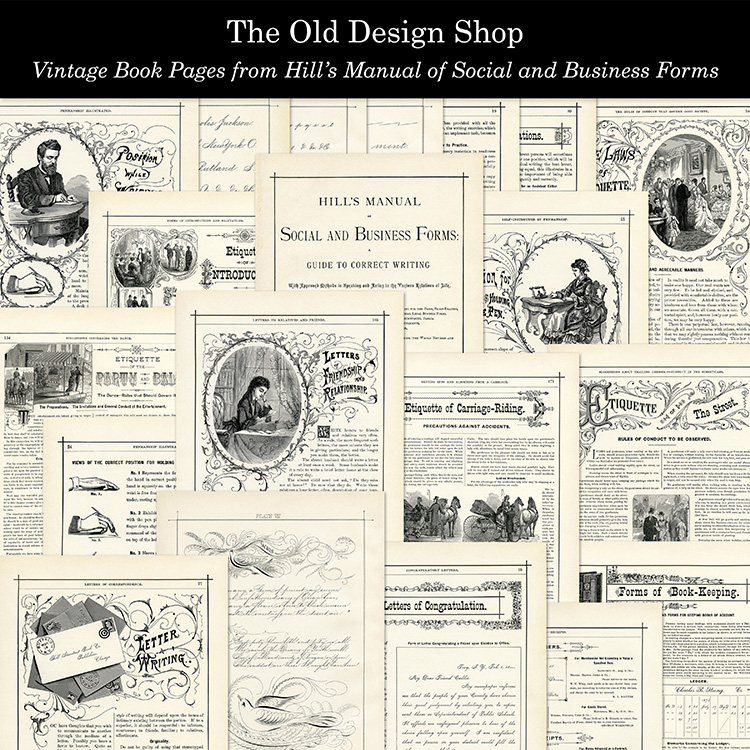 Also new in my shop are two printable sets of flashcards.
The first is photography themed words.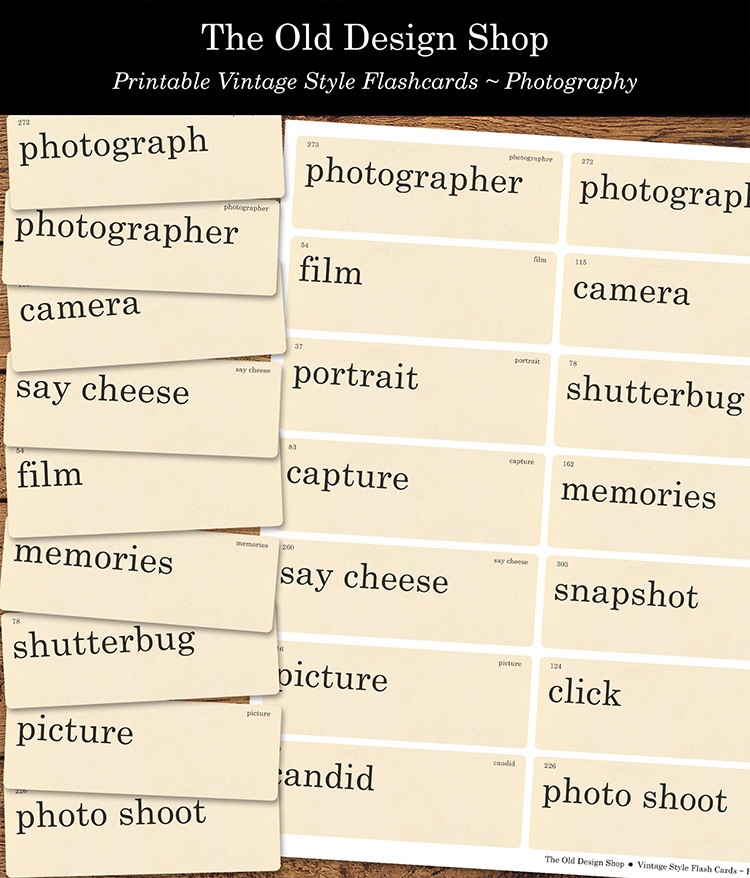 The second is bee themed words.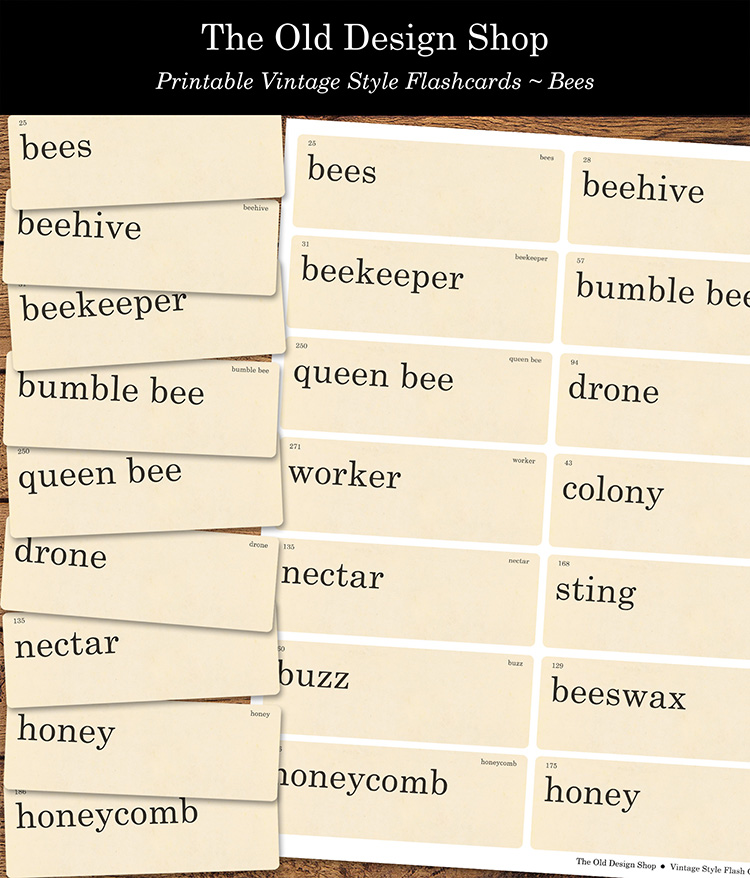 Preview images are linked to my Etsy shop.