This vintage book plate features illustrated construction specs for a wooden toboggan. The illustration includes a top view, a side view, and a close-up of the underside construction of the completed toboggan.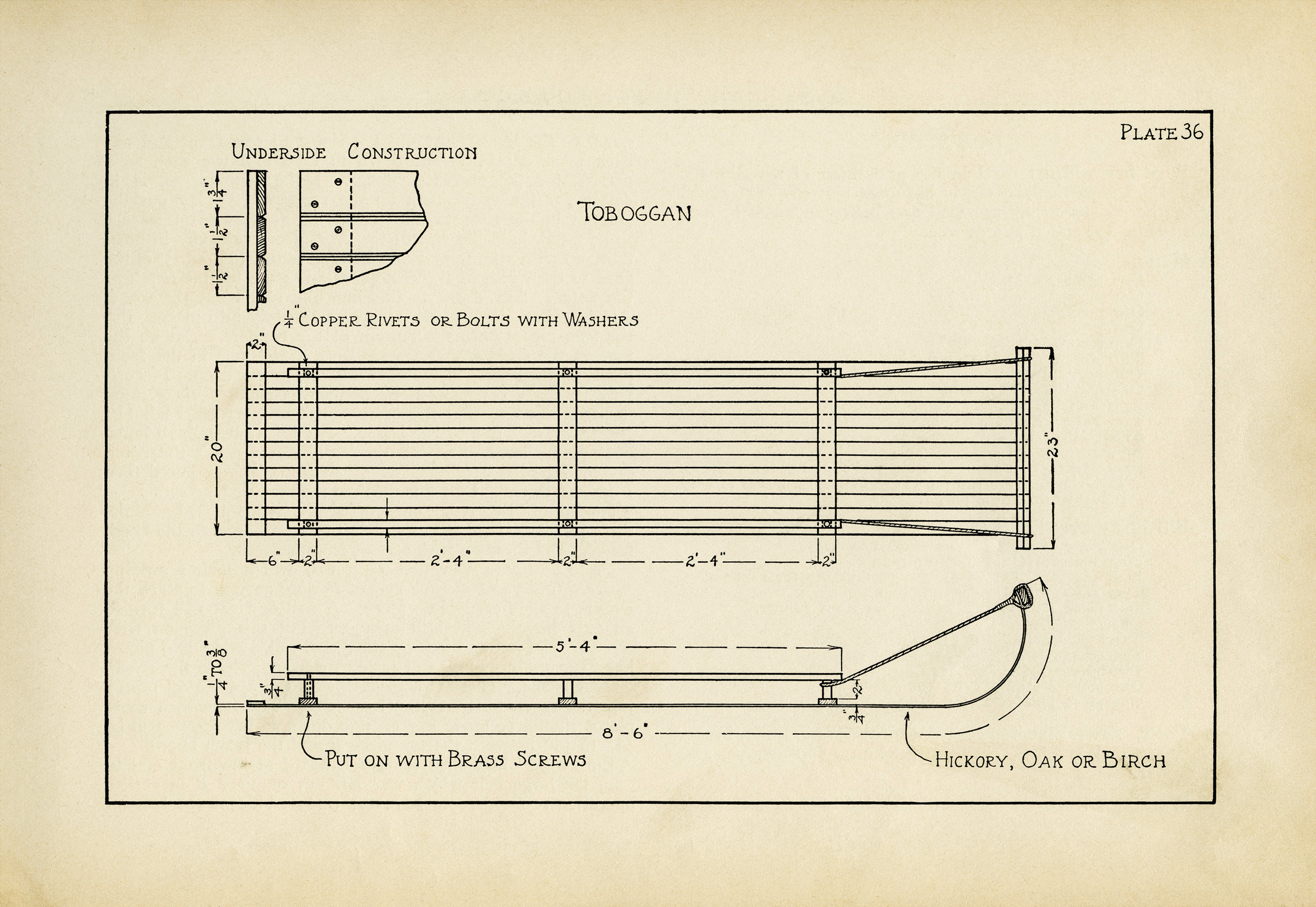 Here is a black and white version of the wooden toboggan construction specs.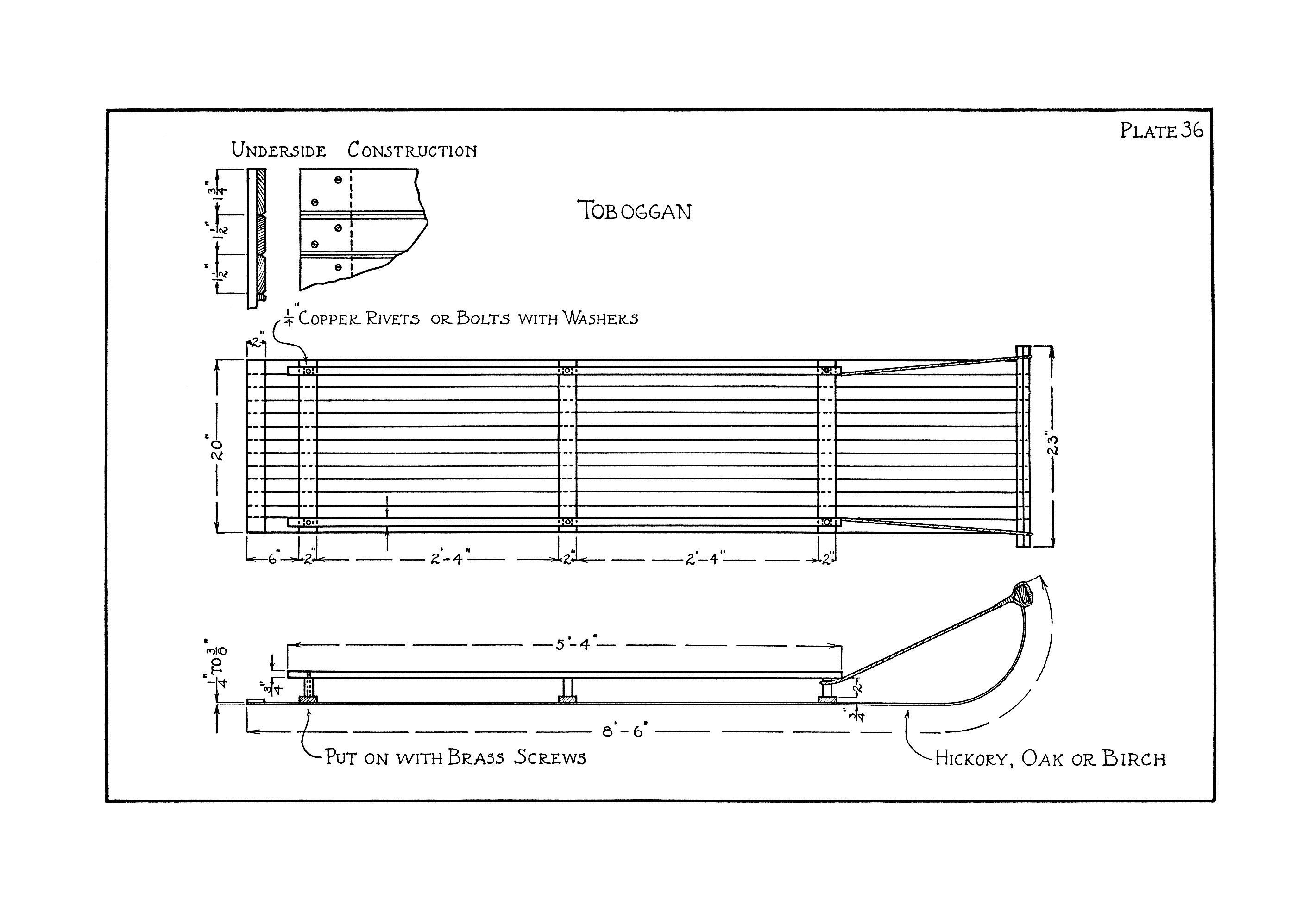 This is a scan of the book page with the corresponding instructions. The instructions include specific step-by-step details that explain how to build the wooden toboggan.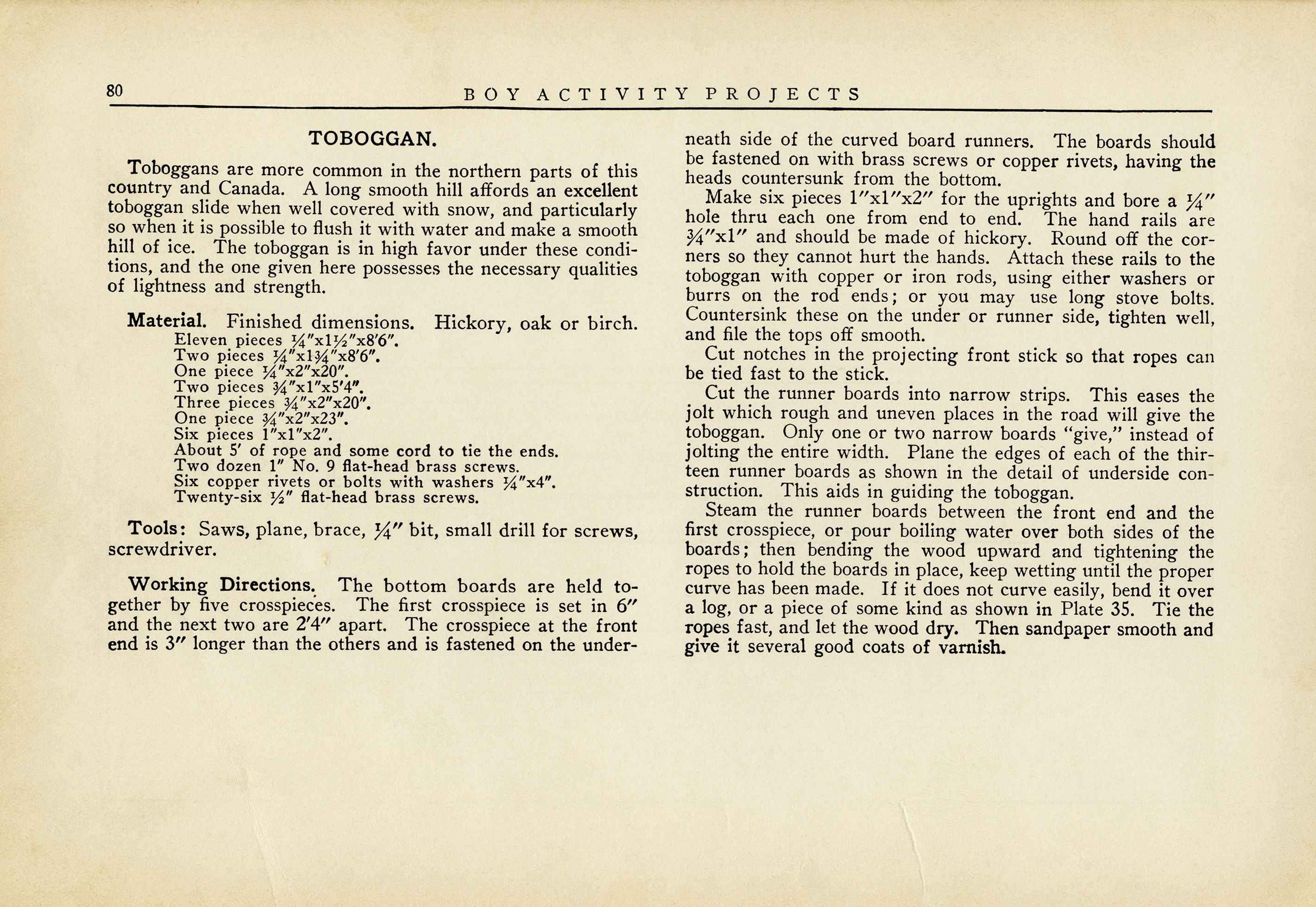 The page begins by stating, "Toboggans are more common in northern parts of this country and Canada. A long smooth hill affords an excellent toboggan slide when well covered with snow, and particularly so when it is possible to flush with water and make a smooth hill of ice." Tobogganing down a smooth hill of ice sounds dangerous to me!

I scanned the pages from an antique book recently added to my collection. The book is titled Boy Activity Projects by Samuel A. Blackburn. It was published in 1918.  This was a book published as a school textbook and was intended for teaching practical carpentry. If there are any boys and girls reading: please do not try this project at home.
– – – – – – – – – – – – – – – – – – – – – – – – – – – – – – – – – – – – – – – – – – – – – – – – – – – – – –
New in my Etsy shop this week is a coffee dyed printable farm themed paper pack. An antique farm book page is digitally stamped on the left and on the right of each page. Ink saver printable pages with the images on a white background are also included in the listing.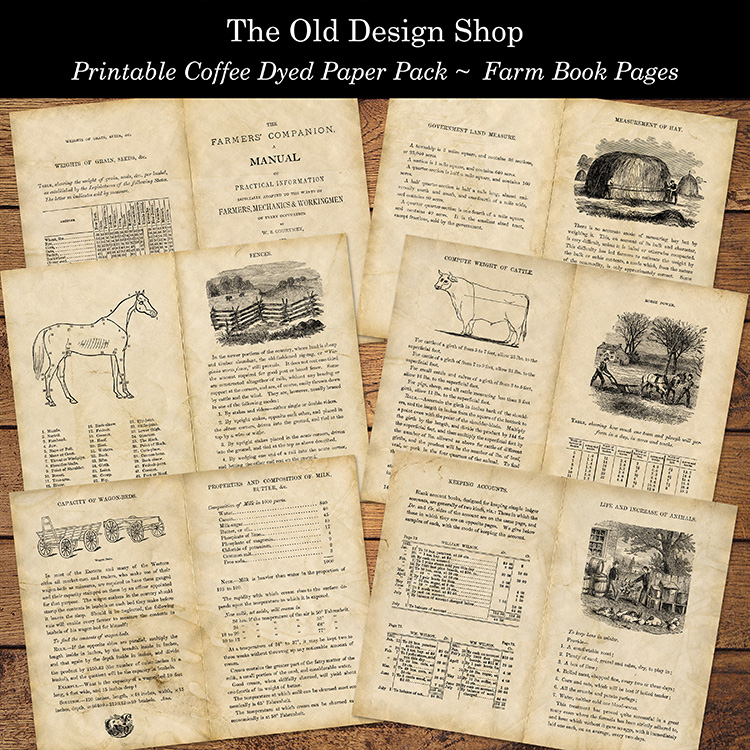 Also new to my shop this week are two digital stamp/transfer images.
Bloodhound Dog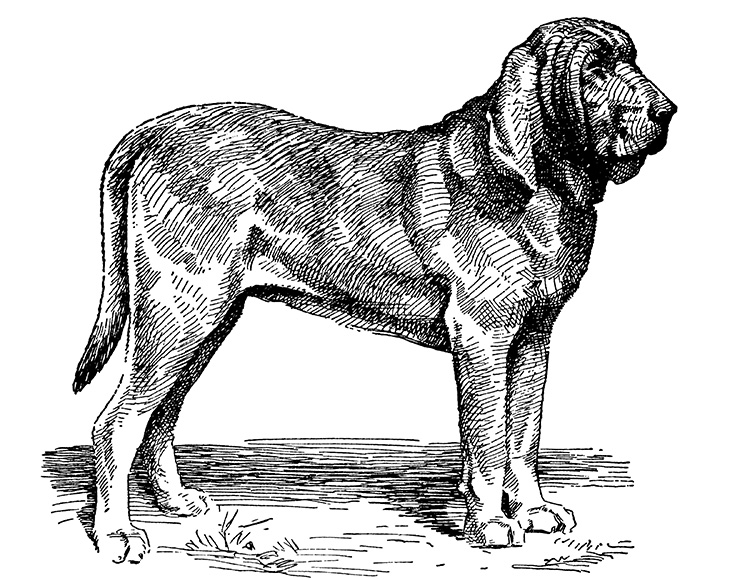 Newfoundland Dog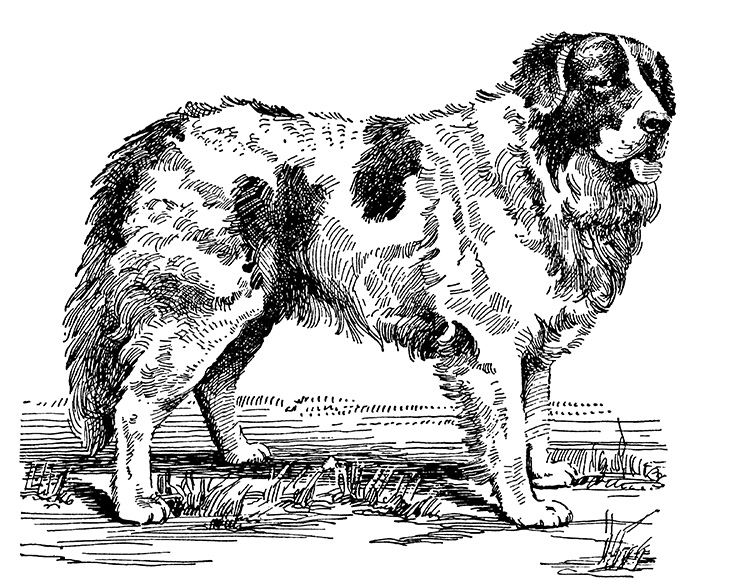 Preview images are linked to my Etsy shop.