Here is a vintage illustration of the long-eared bat. The illustration includes four bats flying over a large pond at the edge of the forest at dusk. The jagged trees in the distant background give the image a spooky feel.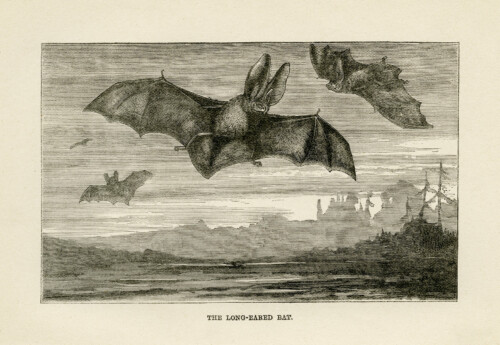 Here is a black and white clip art version.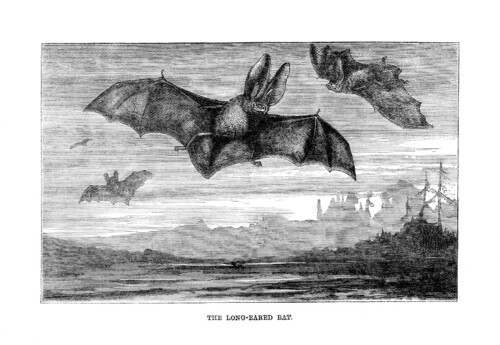 I scanned the original illustration from Half-Hours in Field & Forest. The book was written by Rev. J. G. Wood, M. A. It was published in 1886.