Here is a vintage illustration of two beautiful reindeer on a hill. One of the reindeer is grazing on berries from a bush. A row of trees and range of mountains is in the background.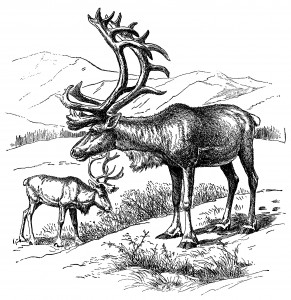 The image is from Little Folks Natural History that was published by McLoughlin Bros in 1902.
Click on image to enlarge.