Here are three shabby and aged printable vintage receipts:

The first is a receipt on behalf of Barton & Looker, wholesale and retail dealers in hardware, wooden and willow ware, paints and oil, glass, paper and paper bags, etc. The receipt was made out to Mrs. Emily N. Smith on June 24, 1896. The items purchased by Mrs. Smith were: wire, staples, and glass, for a total cost of $4.39.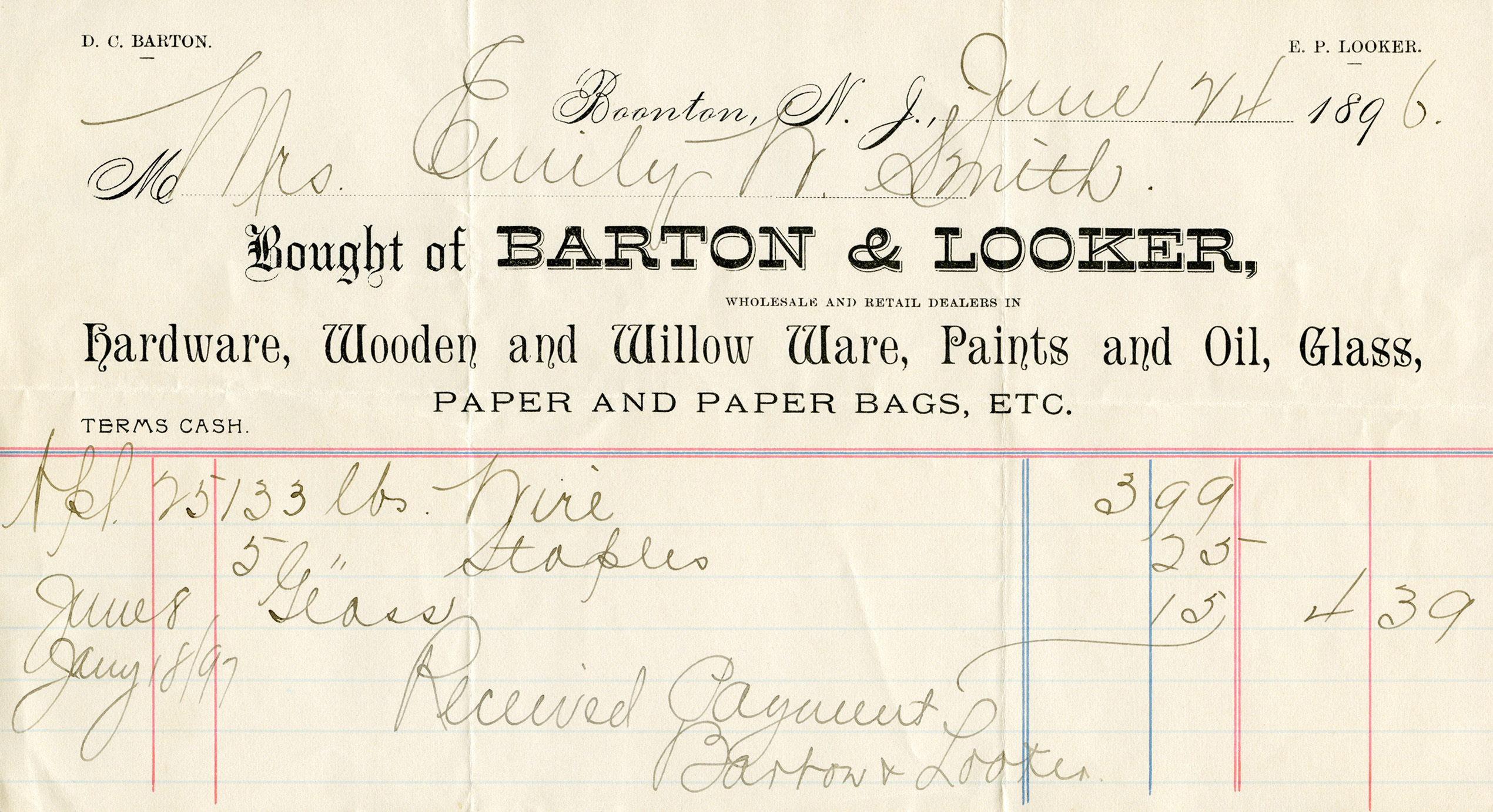 The second is a receipt on behalf of the Wrought Iron Range Company of St. Louis, Missouri. The company manufactured steel ranges and kitchen equipment. The receipt is made out to J. Stanley Adams & Company of Maryland, who purchased 28 pounds of grey iron on July 10, 1921 for a total cost of $14.00. A PAID stamp, dated August 12, 1921, appears on the lower half of the receipt.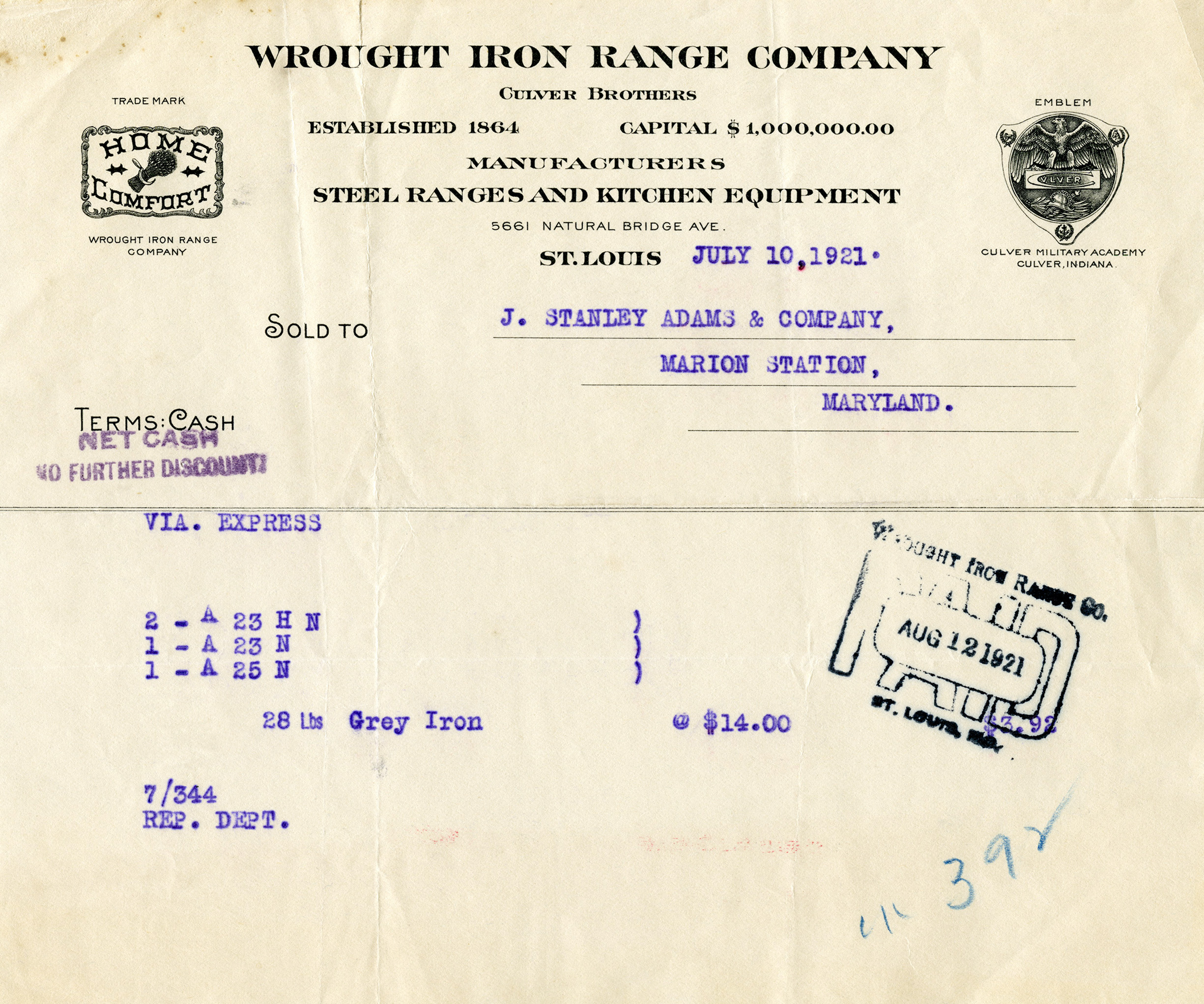 The third of the printable vintage receipts is a Monthly Statement ledger page made out to Mr. Smith Esq., on behalf of W. W. Cook, Dr., who was a butcher, in Whippany, New Jersey. The receipt is dated Xmas, 1886. After a long list of transactions on the receipt/ledger page, the balance owing, $43.83, was paid in full on January 21, 1887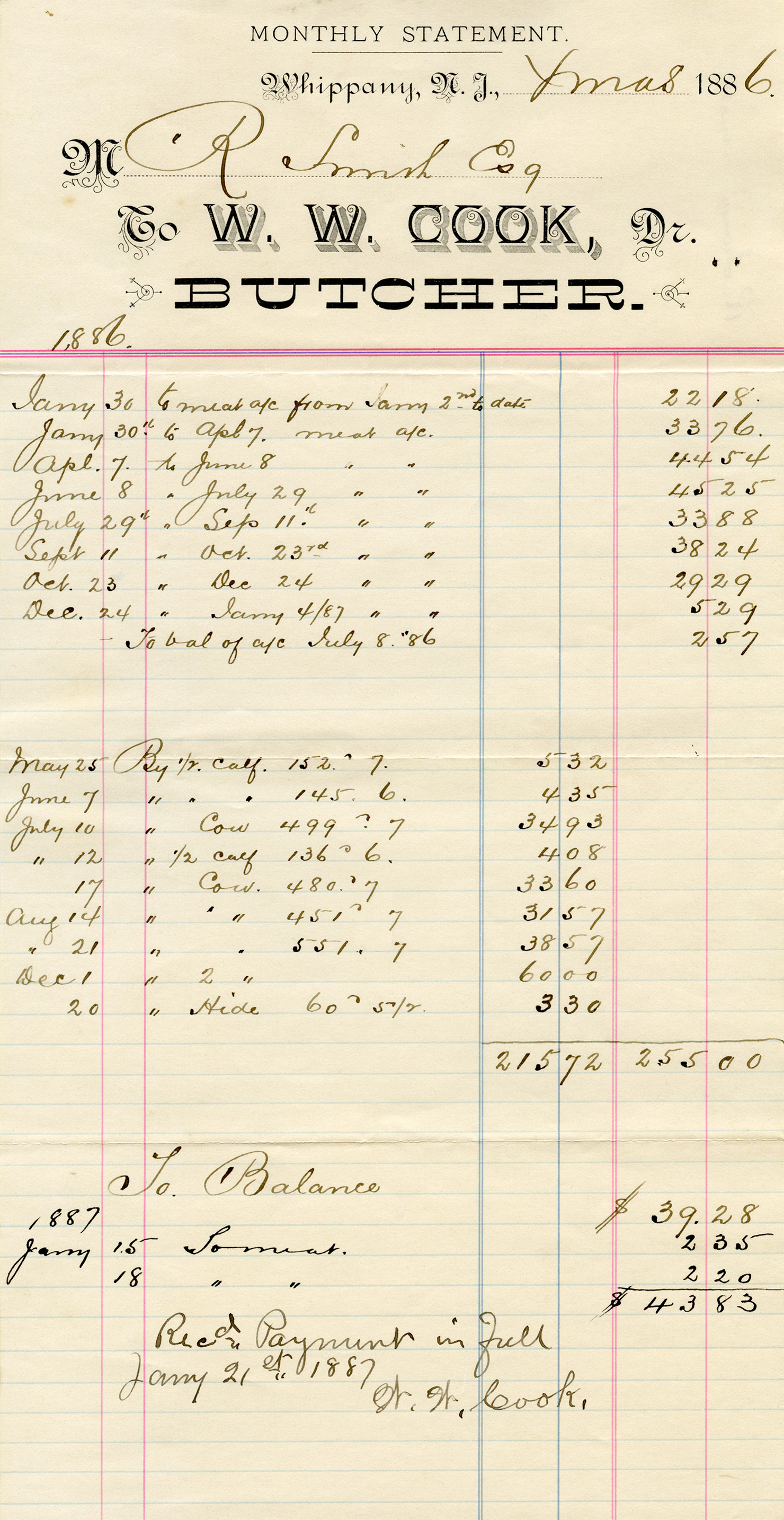 The documents I'm sharing with you today were inspired by a set of printable vintage documents I added to my Etsy shop this week.

Shortly after I added a printable set of vintage French documents to my Etsy shop last summer, I had a request for a printable set of vintage documents in the English language. It has taken me about six months to source and purchase just the right vintage documents to include (and a few extras) but I am pleased to now have this set available in my shop.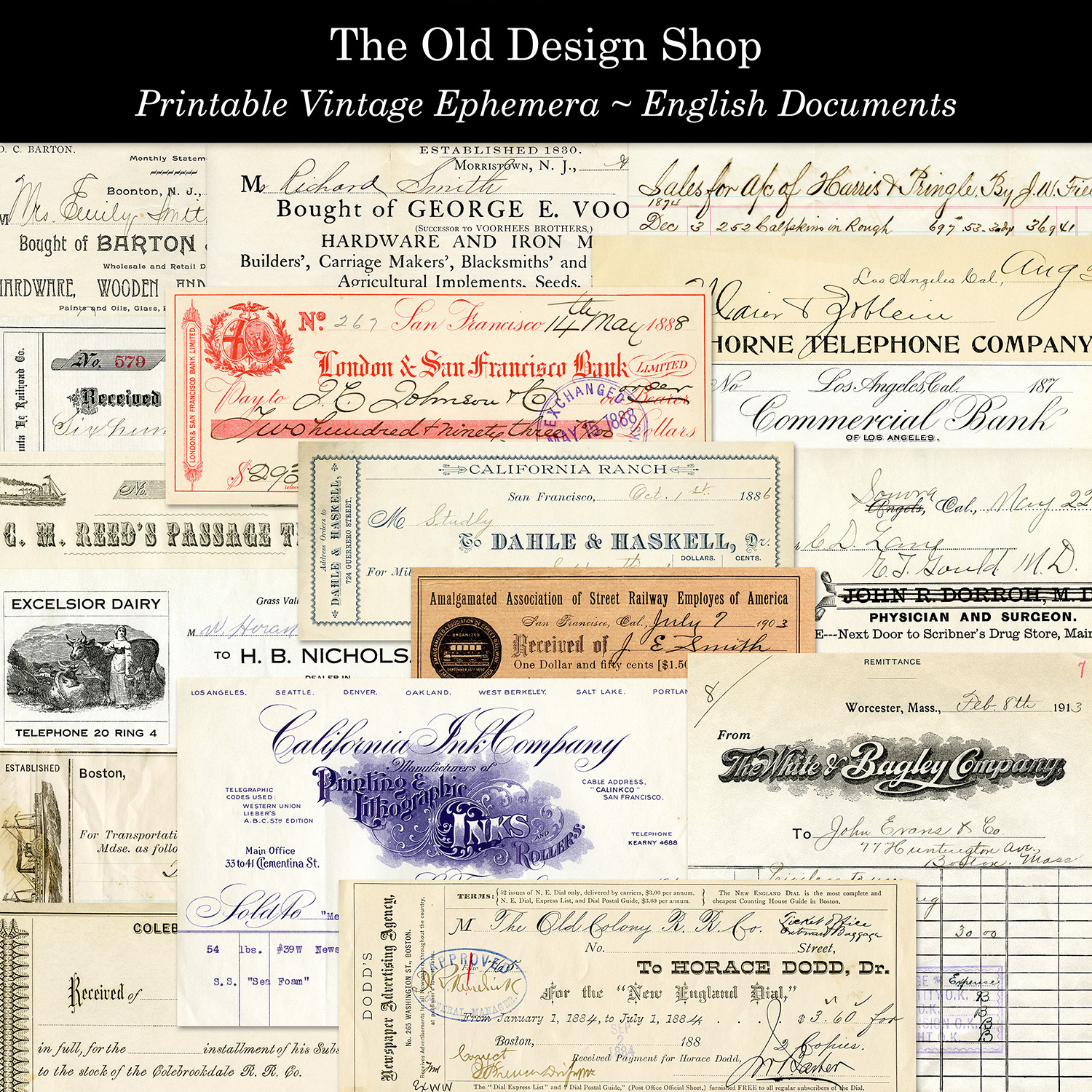 Also new in my Etsy shop this week is a coffee dyed printable paper pack. A vintage garden-themed digital stamp is included on the left and on the right of each page.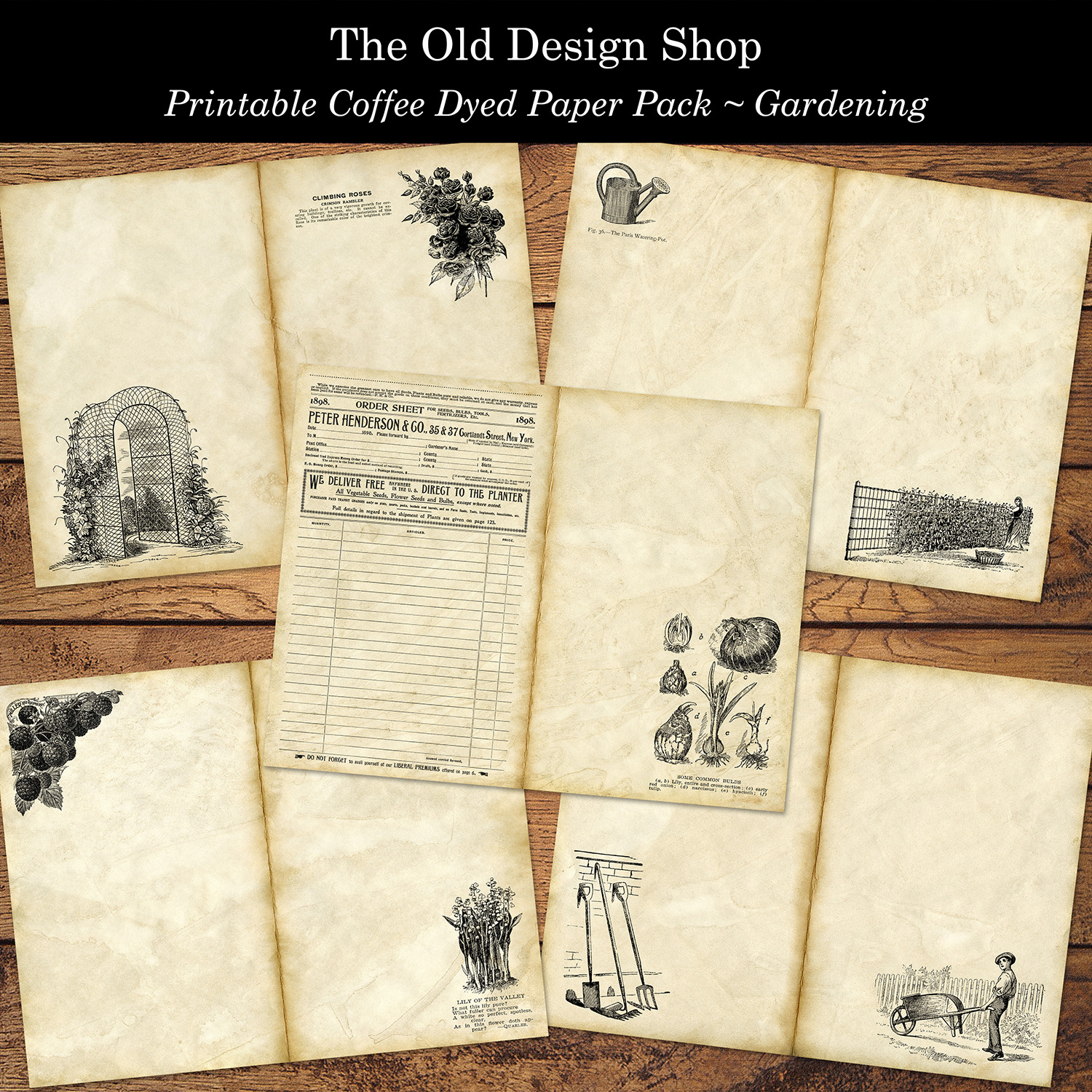 Previews are linked to my shop.

I also have two new digital stamp/transfer images available in my shop. They are a Compass Rose and a Pineapple.