I received a wonderful package from France last Friday afternoon. It was filled with a variety of naturally aged antique French invoices, receipts and handwritten documents that I purchased from an online seller ten days prior (fast shipping from France to Canada).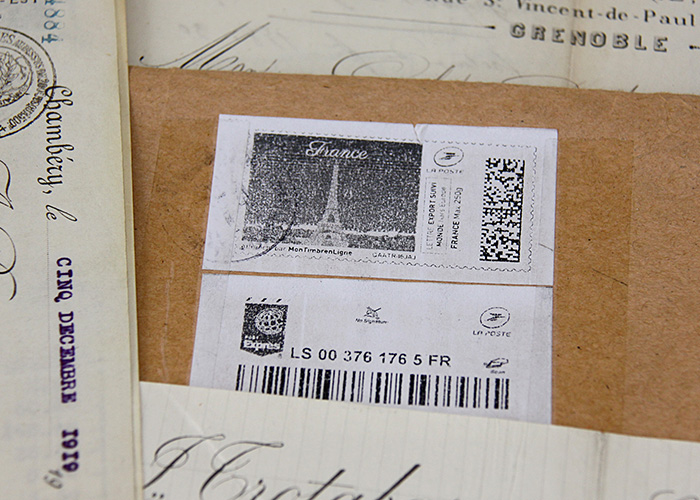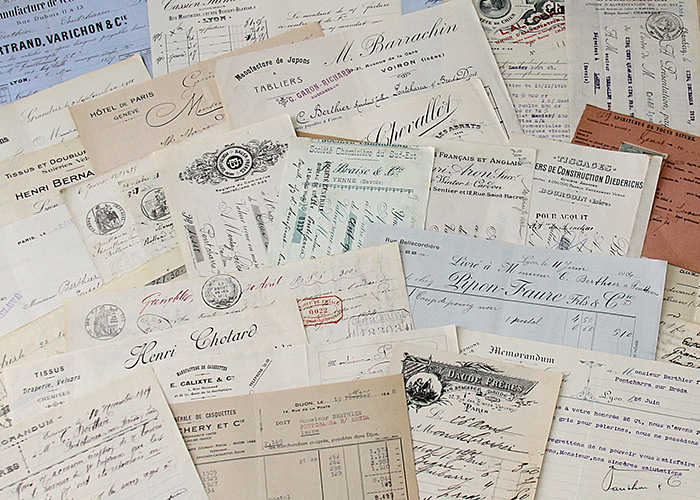 I scanned this three-page official French document to share with you. It was included in the set.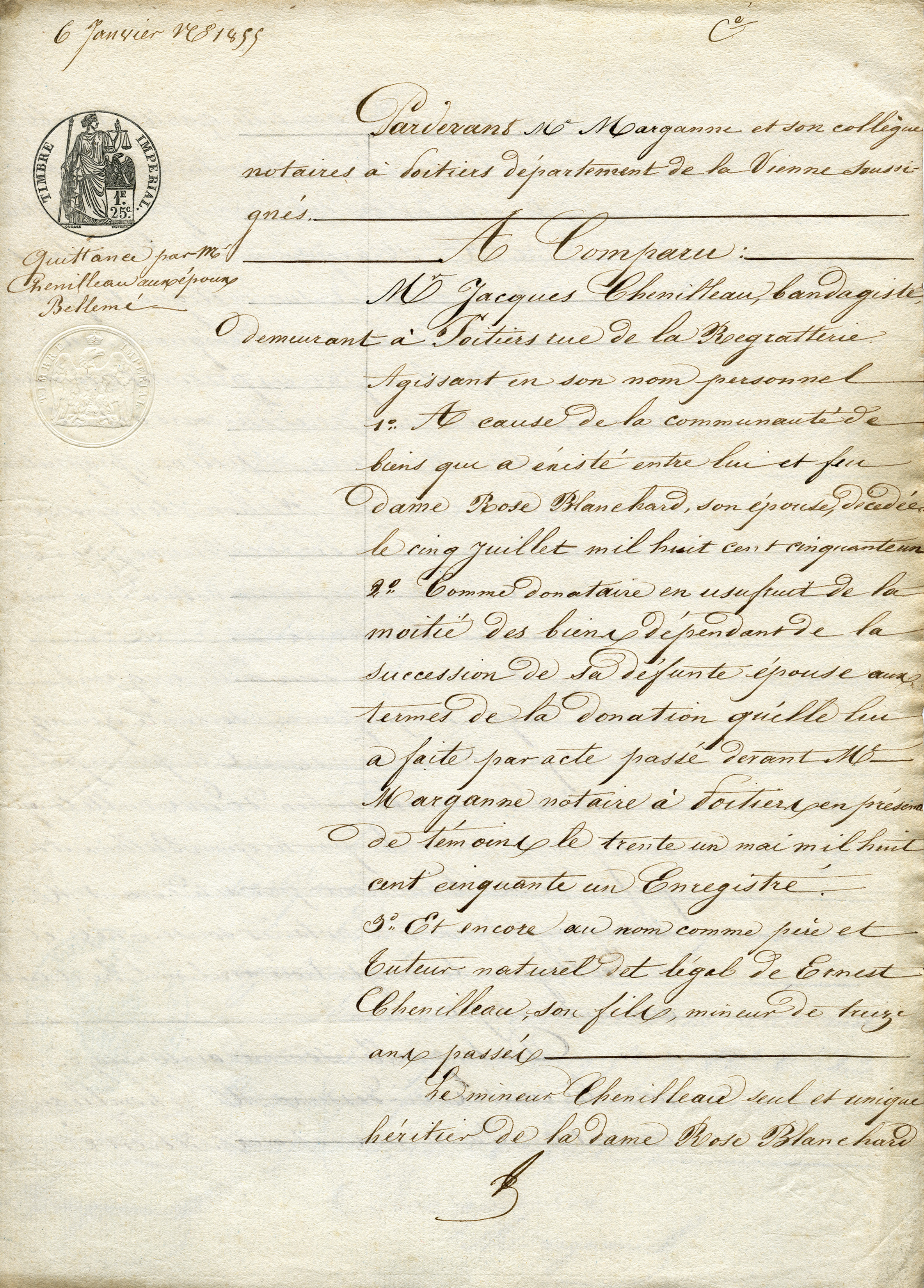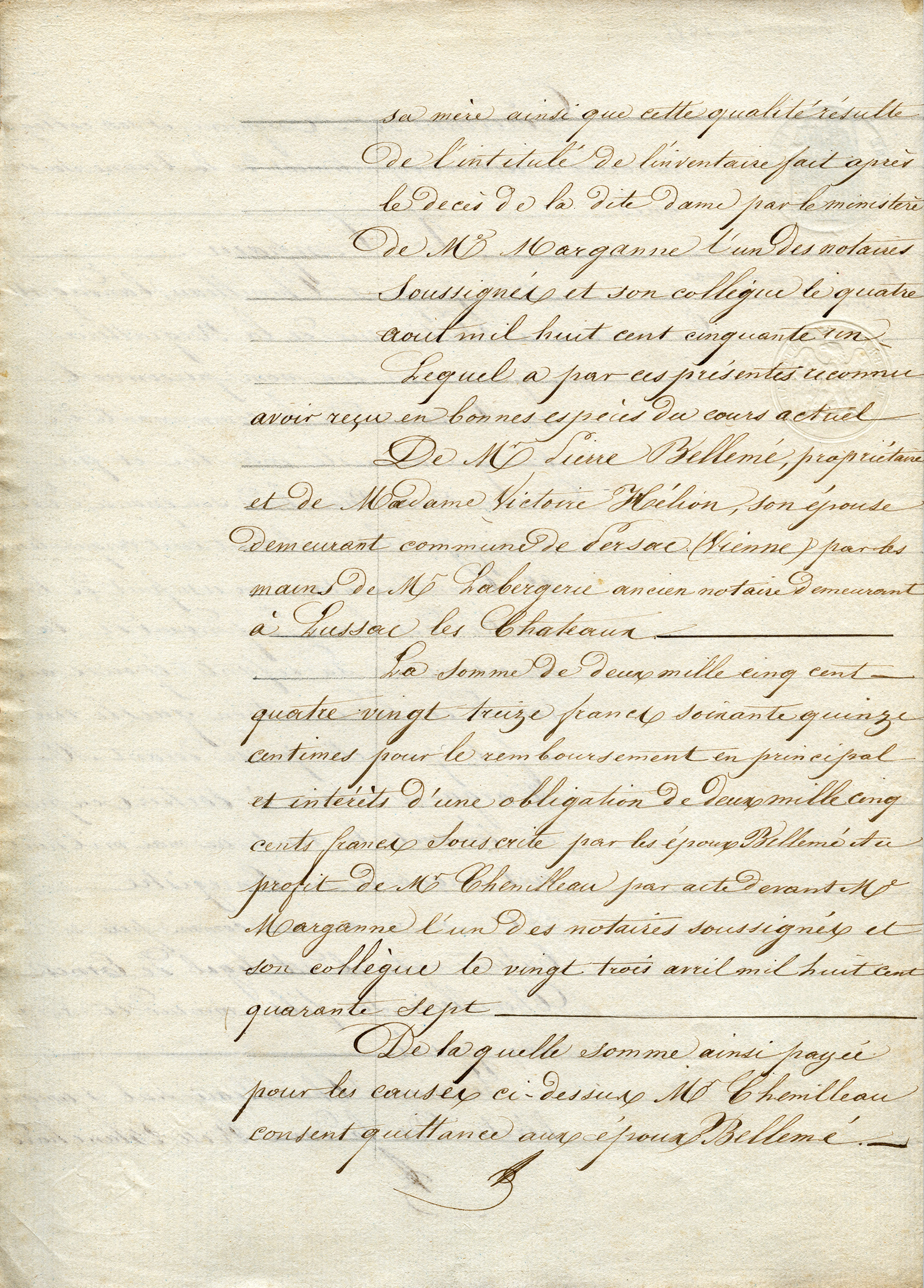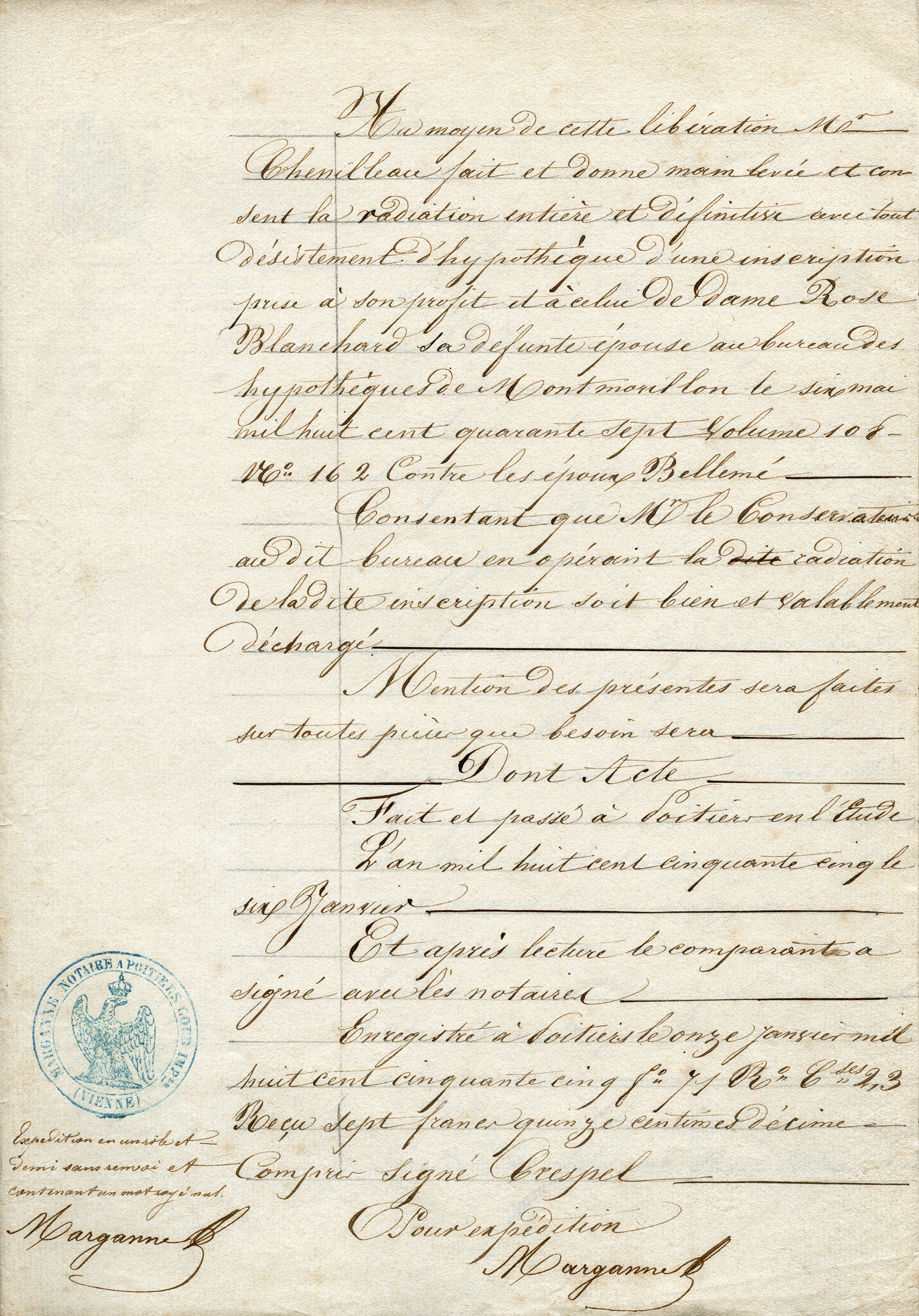 Some of the vintage French documents I've shared on my blog in the past are available here, here, and here.
I scanned several of the remaining documents from the package to create a printable set of vintage French ephemera for my Etsy shop. Both the printable pages and the individual files are included.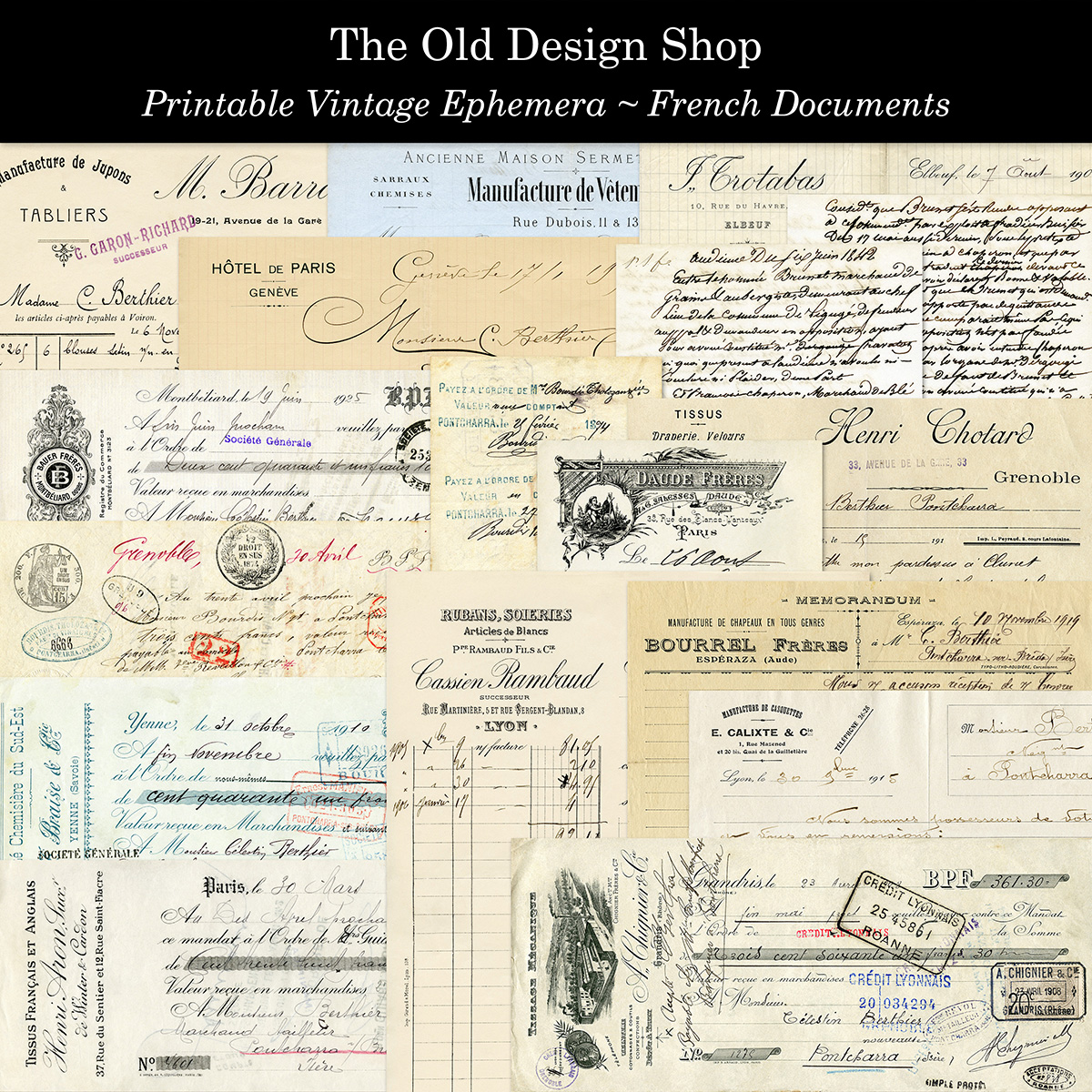 Image is linked to my shop.