Here are three vintage Christmas advertisements. Each of the vintage magazine ads promotes products to be purchased as Christmas gifts.
The first ad is for Appleton's Stratford-on-Avon Shakespeare, issued in 12 artistic volumes, bound in half-morocco with gilt tops, uncut edges, and a gallery of illustrations of famous Shakespearean players reproduced in photogravure. In 1897, this luxurious set was available to purchase for $15.00, payable at $1.00 per month.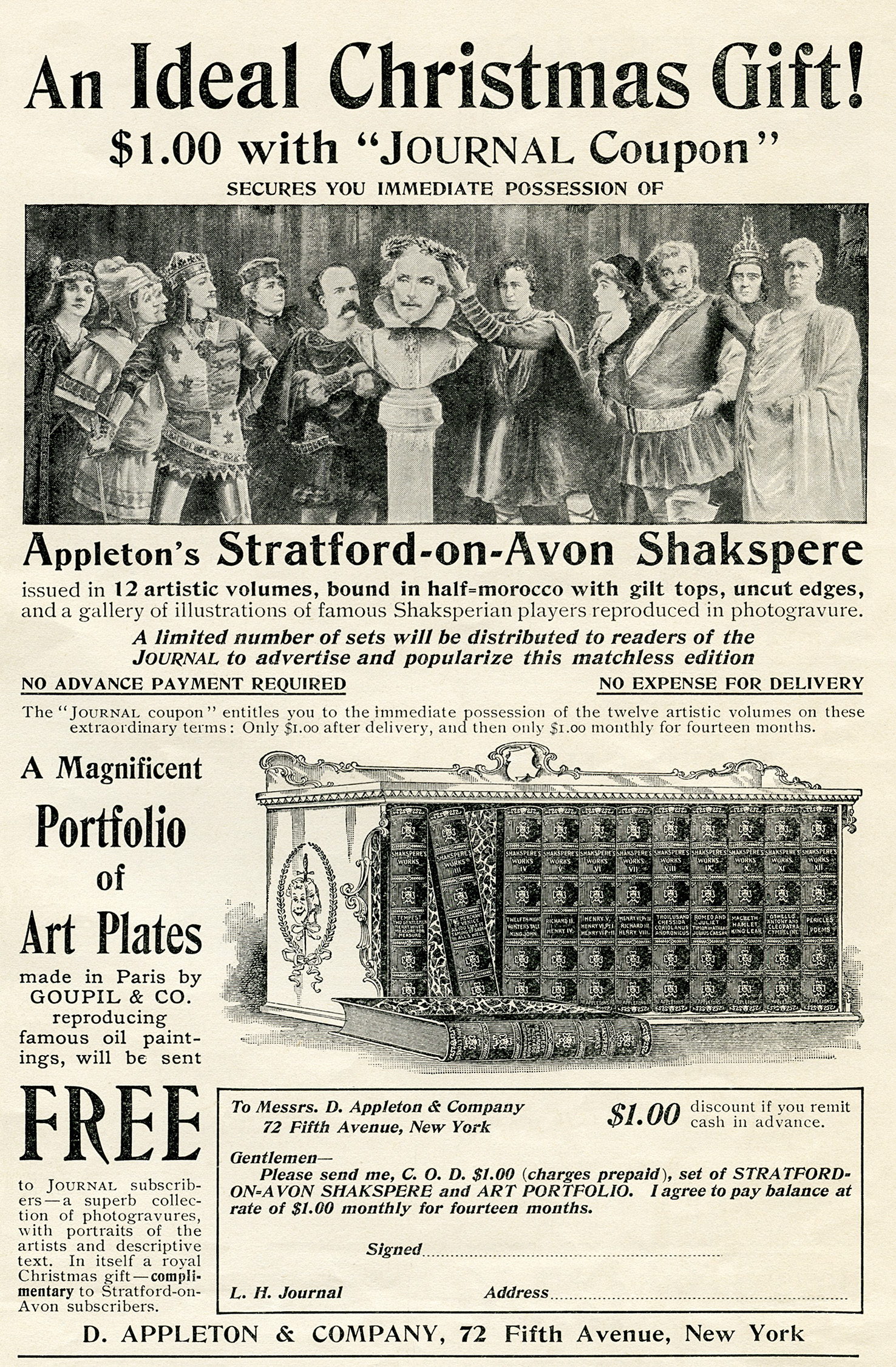 The second ad, published for the John M. Smyth Co., of Chicago, features a variety of lovely Victorian furniture pieces. The ad includes illustrations of a hall tree, a rocking chair, two other styles of chairs, a dresser, and a lamp. The ad claims the John M. Smyth Co. was (at that time) the largest furniture house in the world.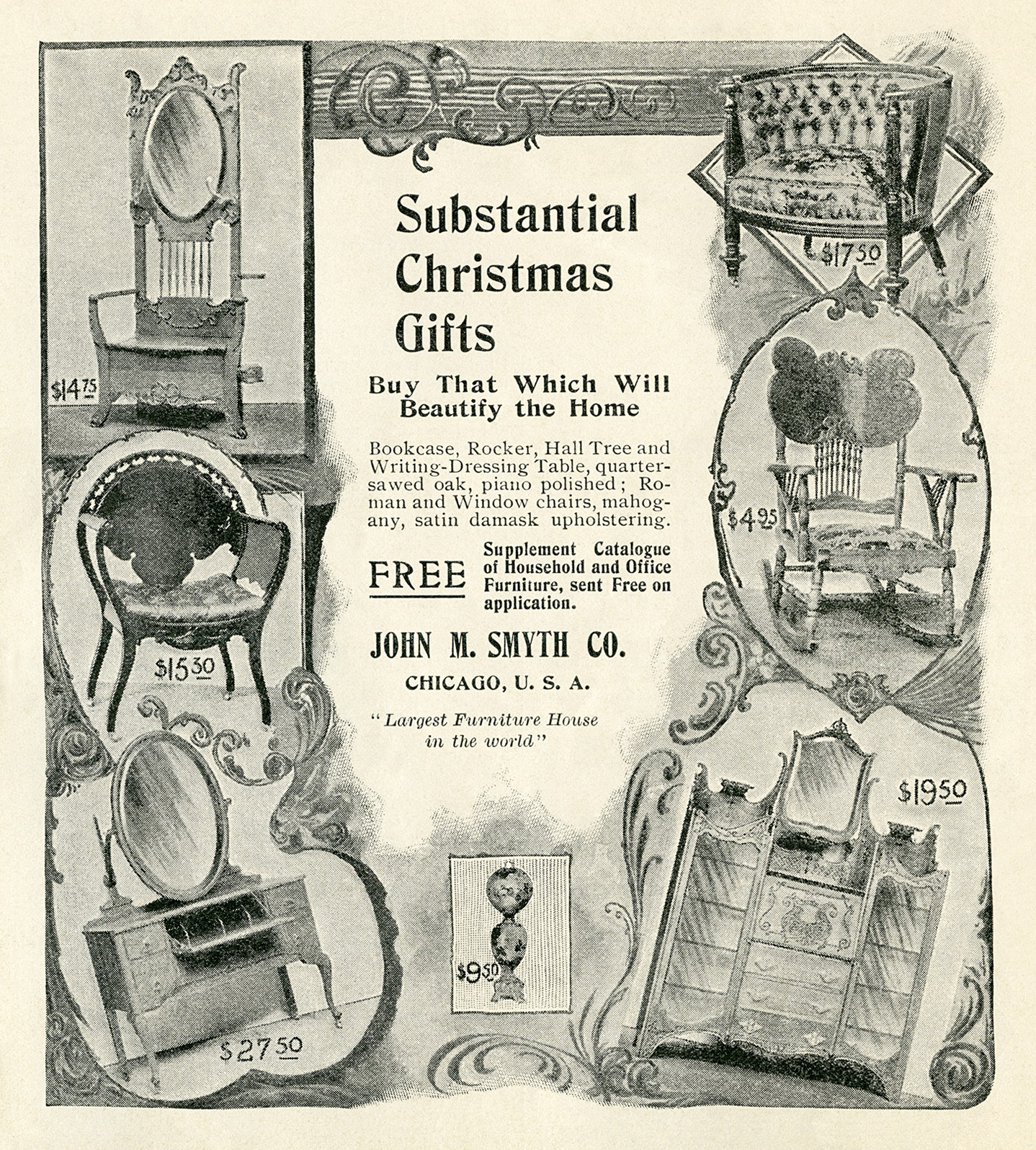 The third advertisement features a lucky curve Geo. S. Parker fountain pen. The pen was manufactured by The Parker Pen Company of Janesville, Wis.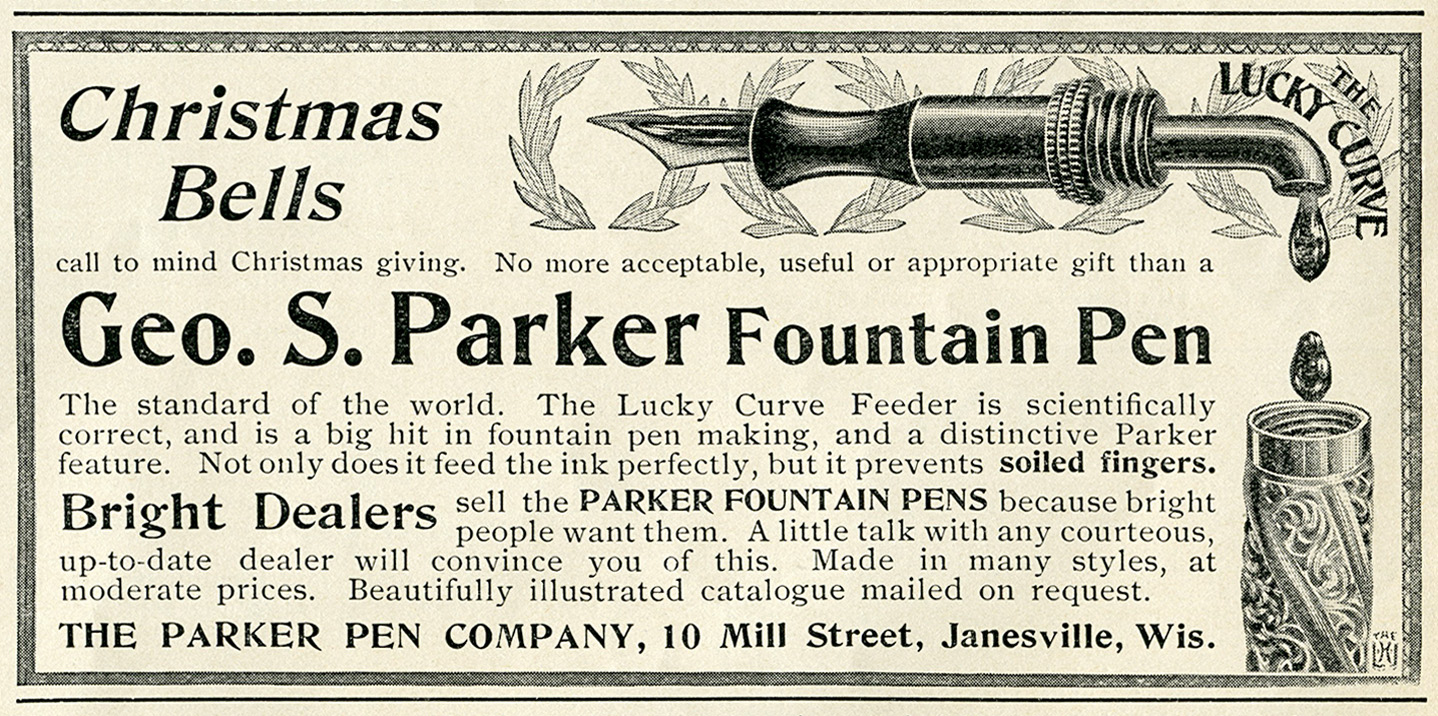 I scanned the original vintage Christmas advertisements from the December 1897 issue of The Ladies' Home Journal magazine.
I have also combined the vintage Christmas advertisements onto a printable digital collage sheet, convenient to print and use for junk journal ephemera or paper scrapbooking.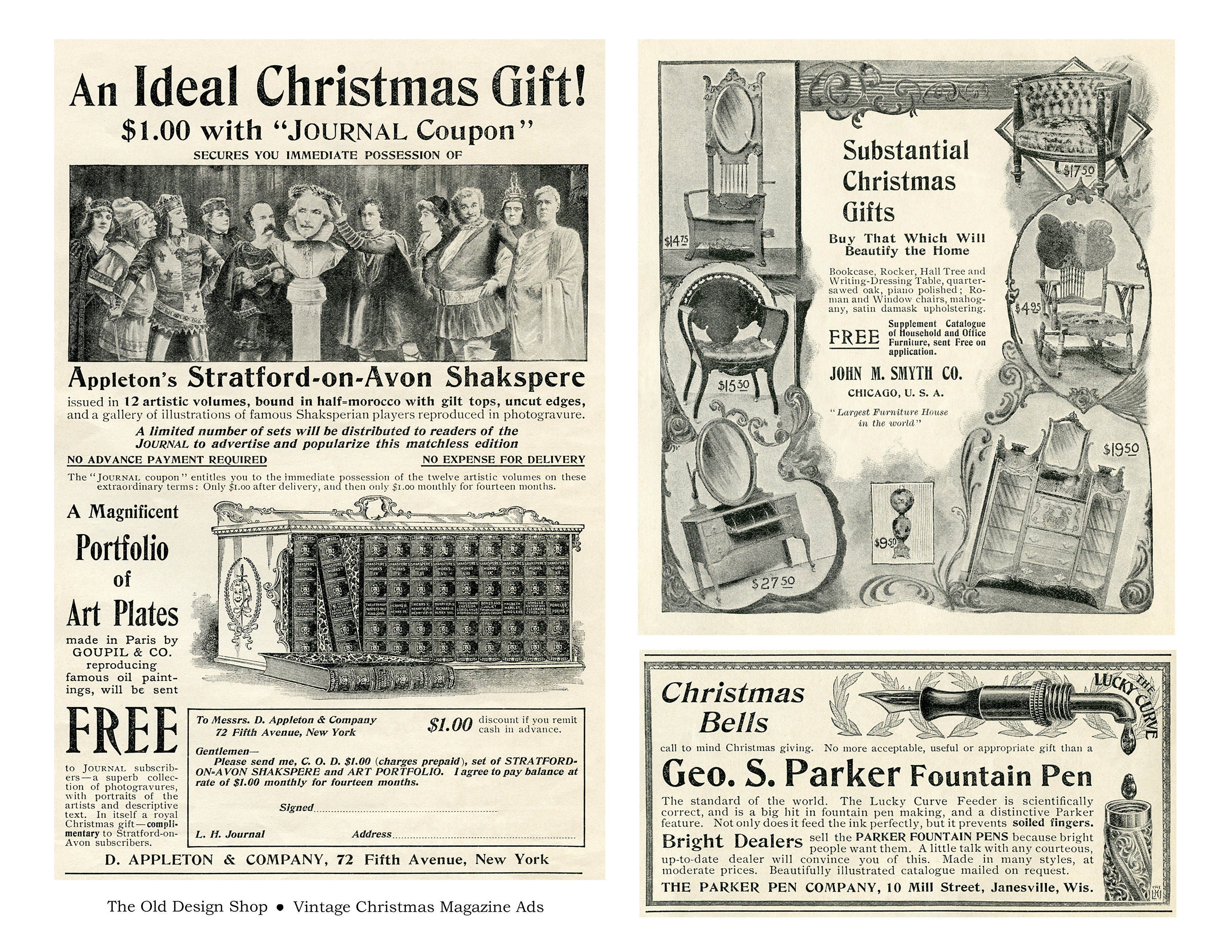 New in my Etsy shop this week are two digital stamp/transfer images of vintage houses.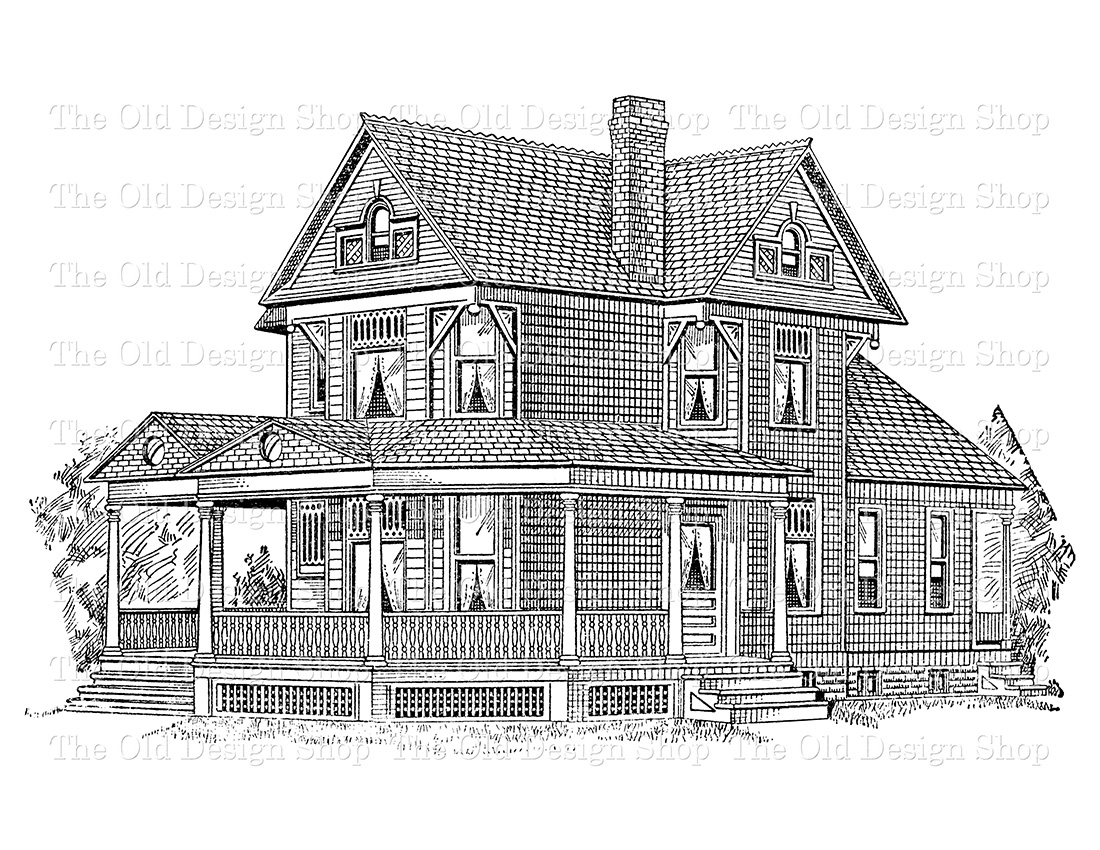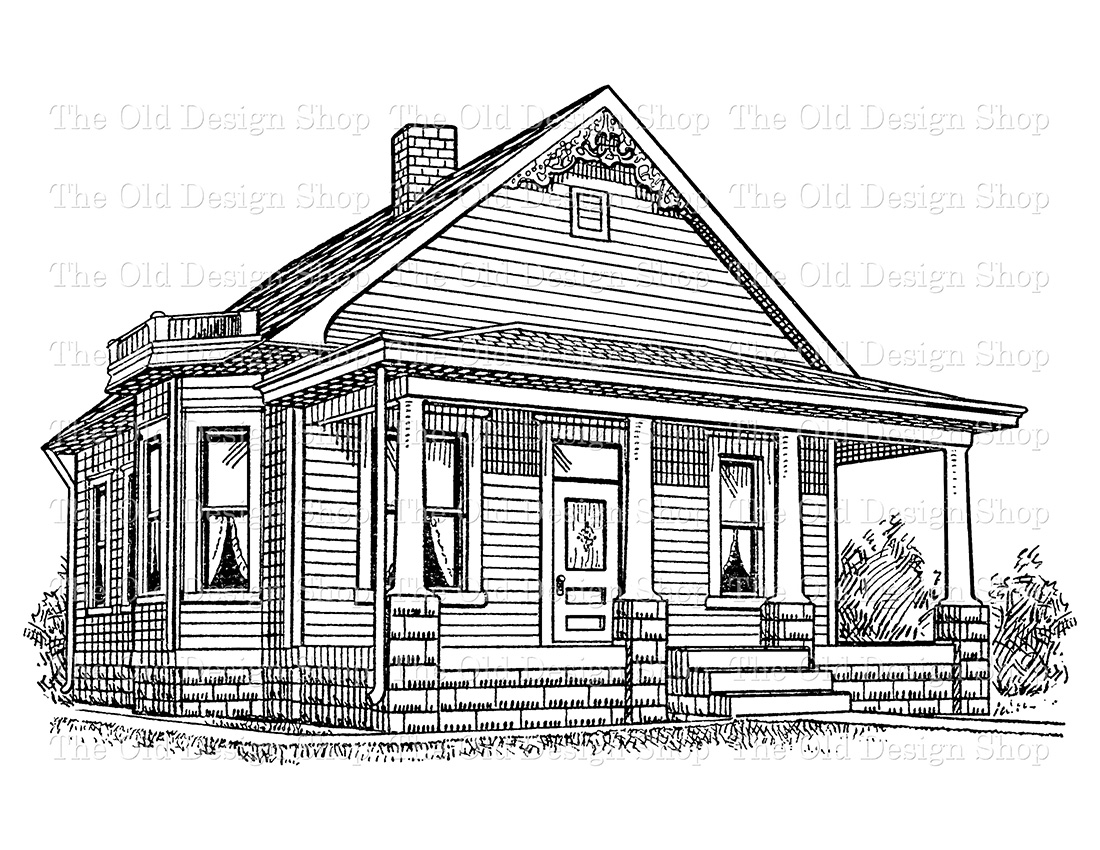 The preview images are linked to my shop.