This vintage postcard titled The Birds Christmas Tree features an illustration of a few birds, including a blue jay, perched on a small Christmas tree directly outside a house window. Several more birds are enjoying bird food set out for them on the wooden platform supporting the birds Christmas tree. Two children, a boy and a girl, are peeking out to watch the birds through the curtains that cover the window. The postcard is signed in the lower left corner by the artist, Walter M. Dunk and includes the title, "The Birds' Christmas Tree" at the bottom of the card.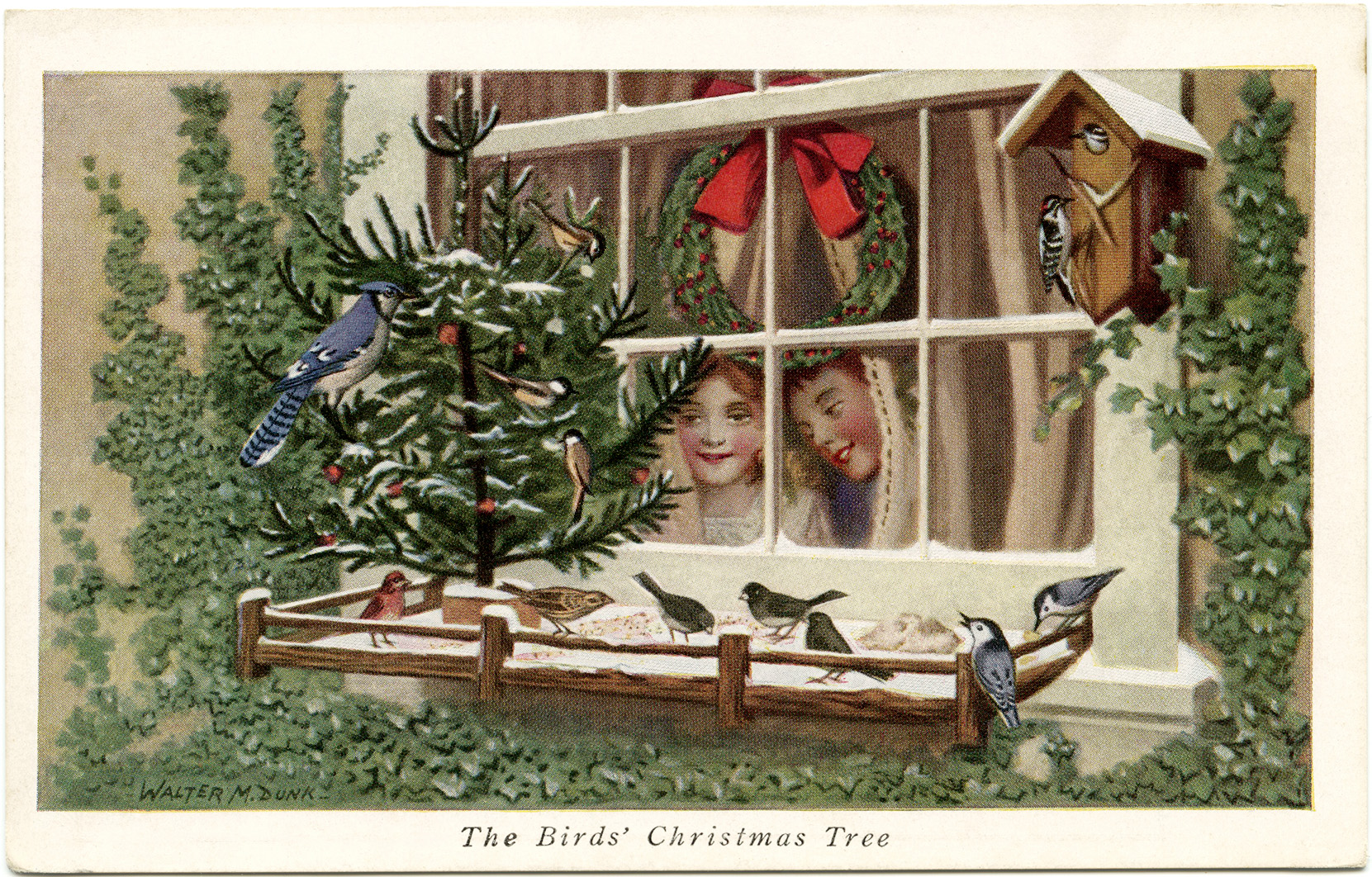 The back of the postcard includes a sketch of two birds on a tree branch above the greeting, "With a Very Merry Christmas I Send You Bird Lore for 1916". Bird Lore was a magazine dedicated to the study and protection of birds that was first published in 1899. Ownership changed over the years and the name of the magazine was changed to Audubon Magazine in 1941. The postcard was addressed to Master Harry Marshall from a person whose name I cannot decipher.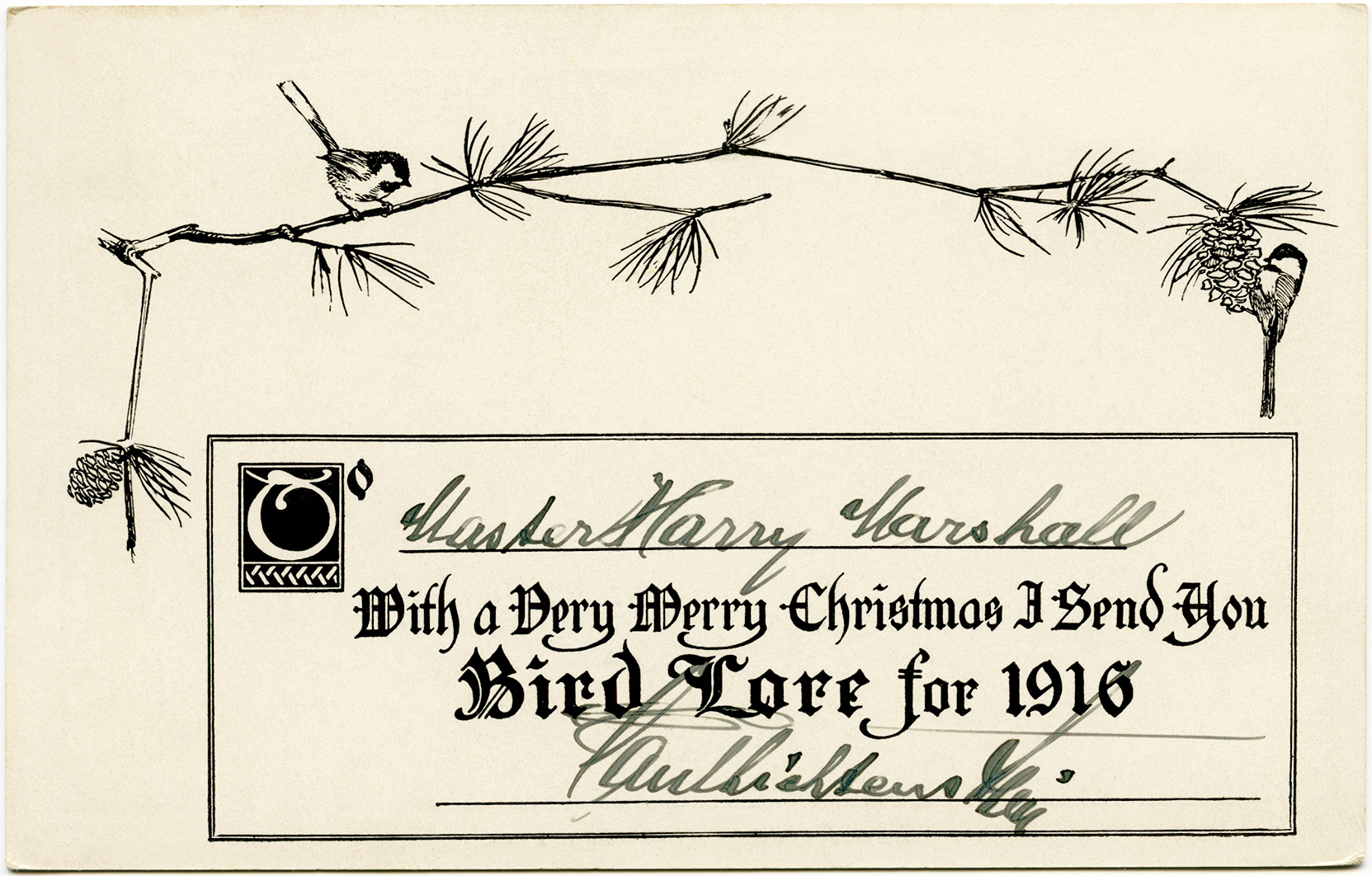 Here is an additional version of the back of the postcard with the handwriting removed.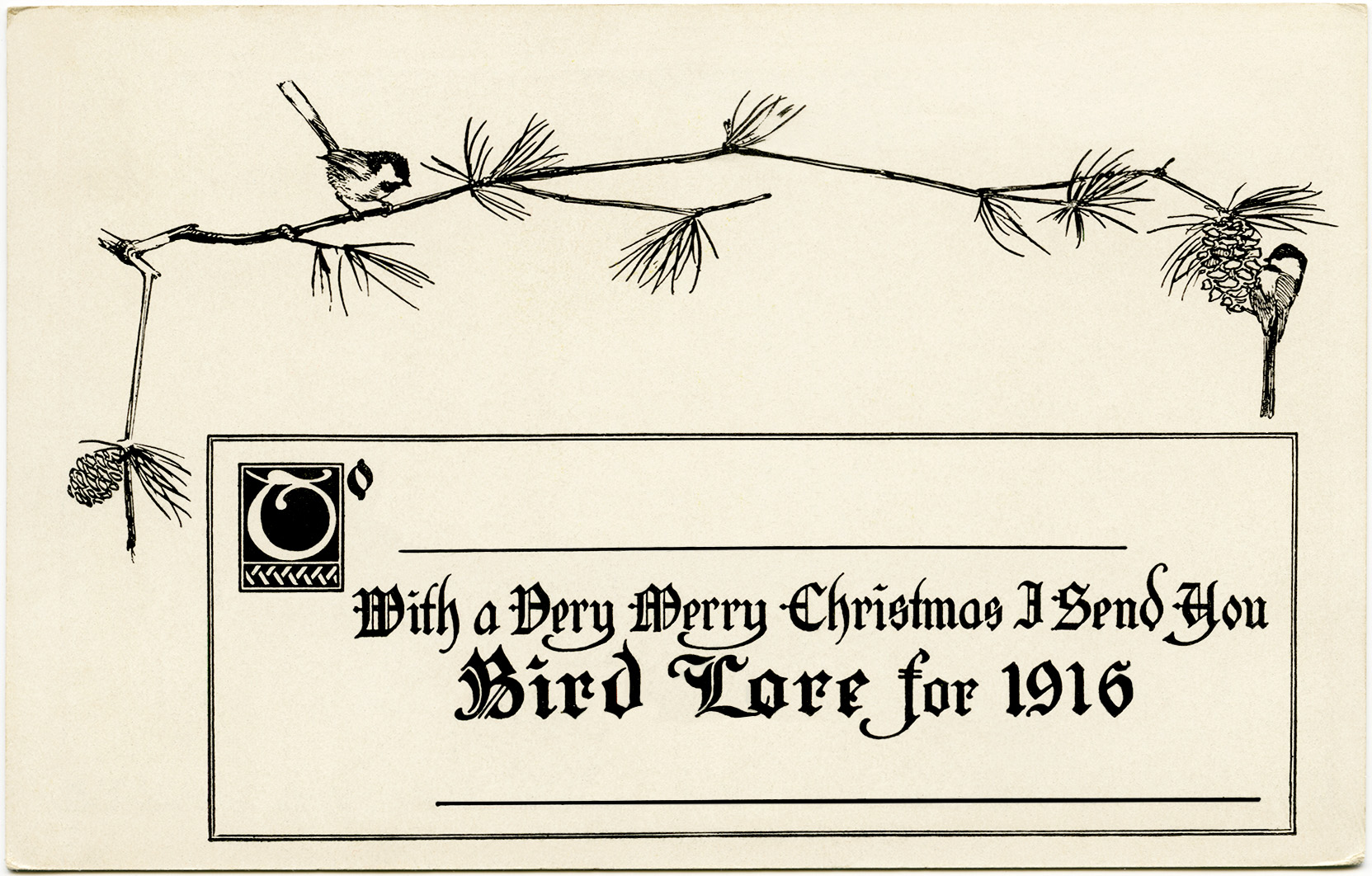 New in my Etsy shop this week is a sixth variety set of printable vintage ephemera. This set includes a selection of vintage ephemera pieces from the late 1800s and early 1900s, scanned from my personal collection. Printable digital collage sheet pages and also individual images are all included.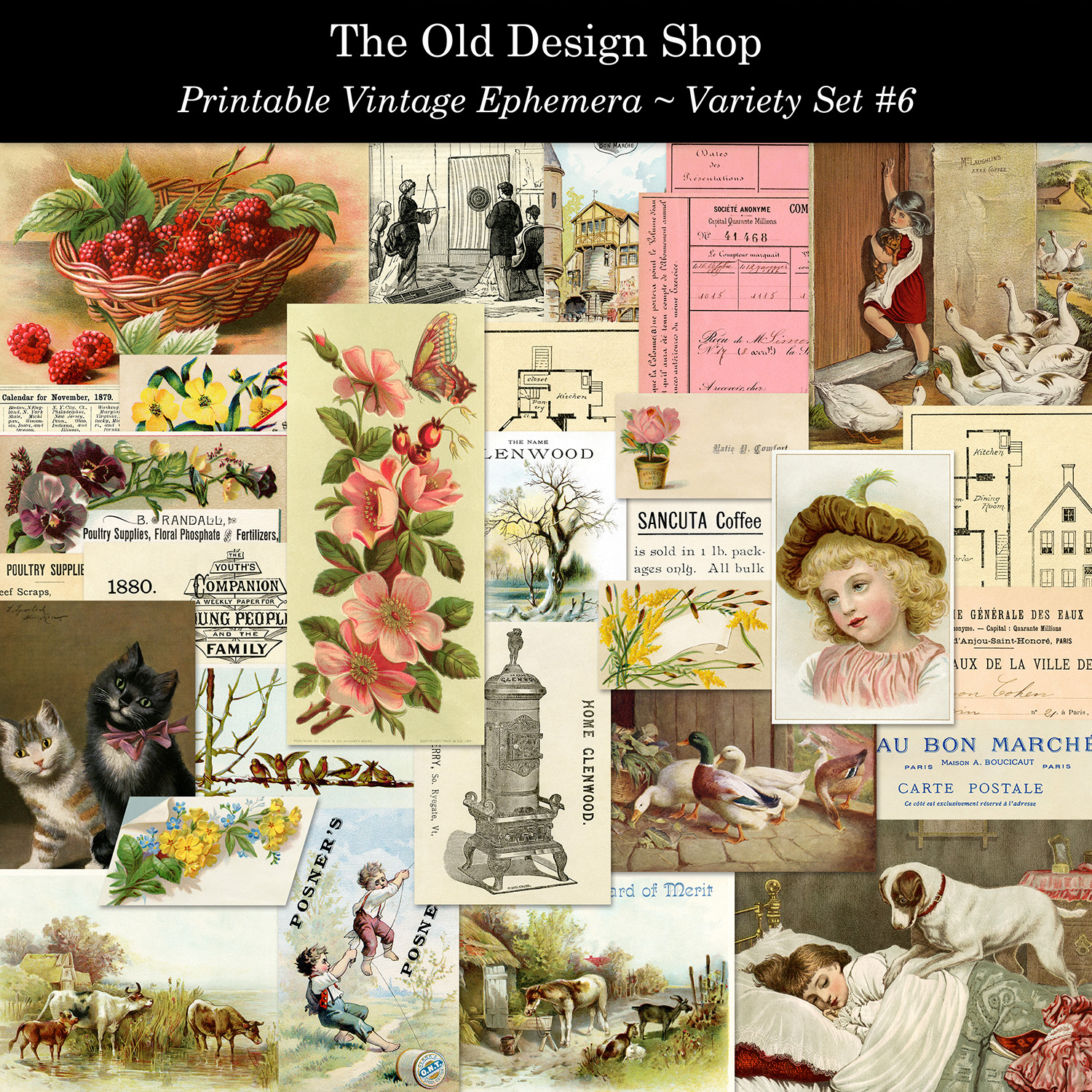 The preview image is linked to my Etsy shop.