Here are two vintage Christmas postcards.
The first postcard features a simple but beautiful illustration of a snowy country scene with barren trees in the foreground and snow-covered buildings in the background. To the right of this scenic view is the message, "The seasons' greeting of love and good cheer". A small, vivid red poinsettia decorates the foreground and provides a striking pop of color against the otherwise subdued colors of the card and the generous amount of white (now yellowed with age) background.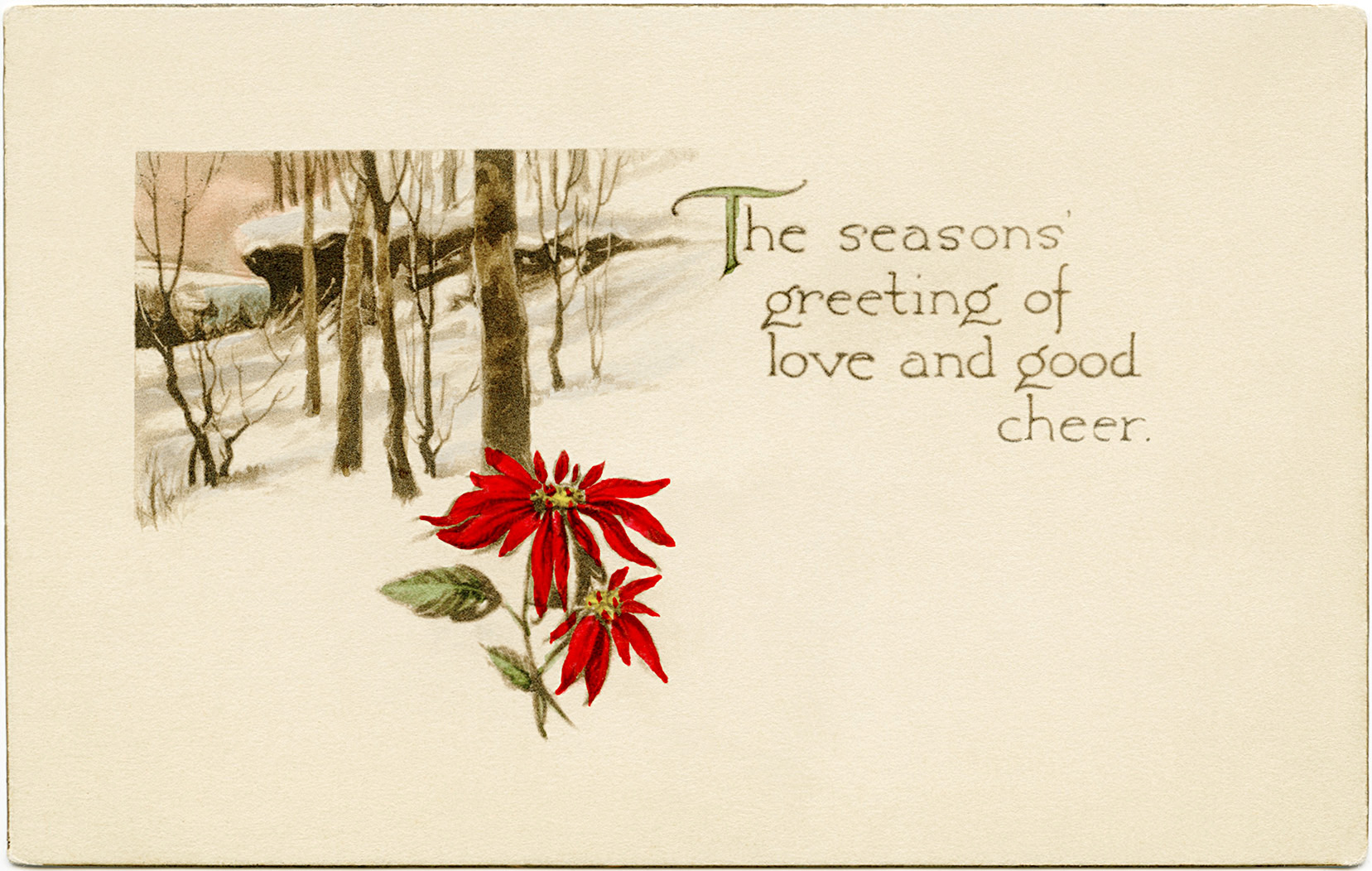 The second vintage Christmas postcard features a sprig of holly and berries intermingled with a sprig of mistletoe and berries framing the left hand side of the postcard. The following message is included on the right side of the card:
"Christmas Greetings
My Christmas seems brighter
And friendships seem more true
When sending my best wishes
To a dear friend
like you"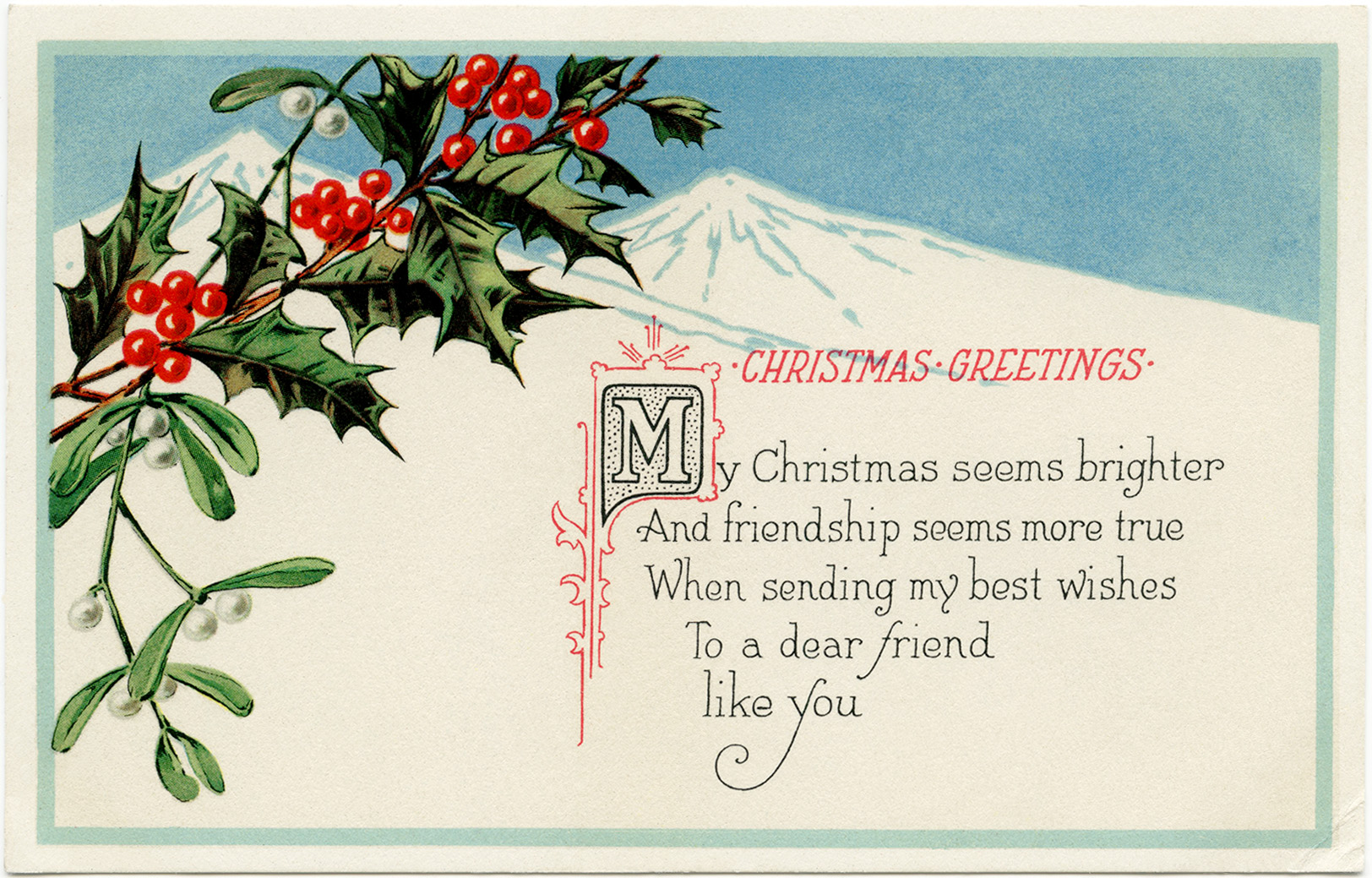 The background of the postcard includes two snow-covered mountains set against a bright blue sky.
New in my Etsy shop this week is a printable set of aged, shabby vintage arithmetic book pages.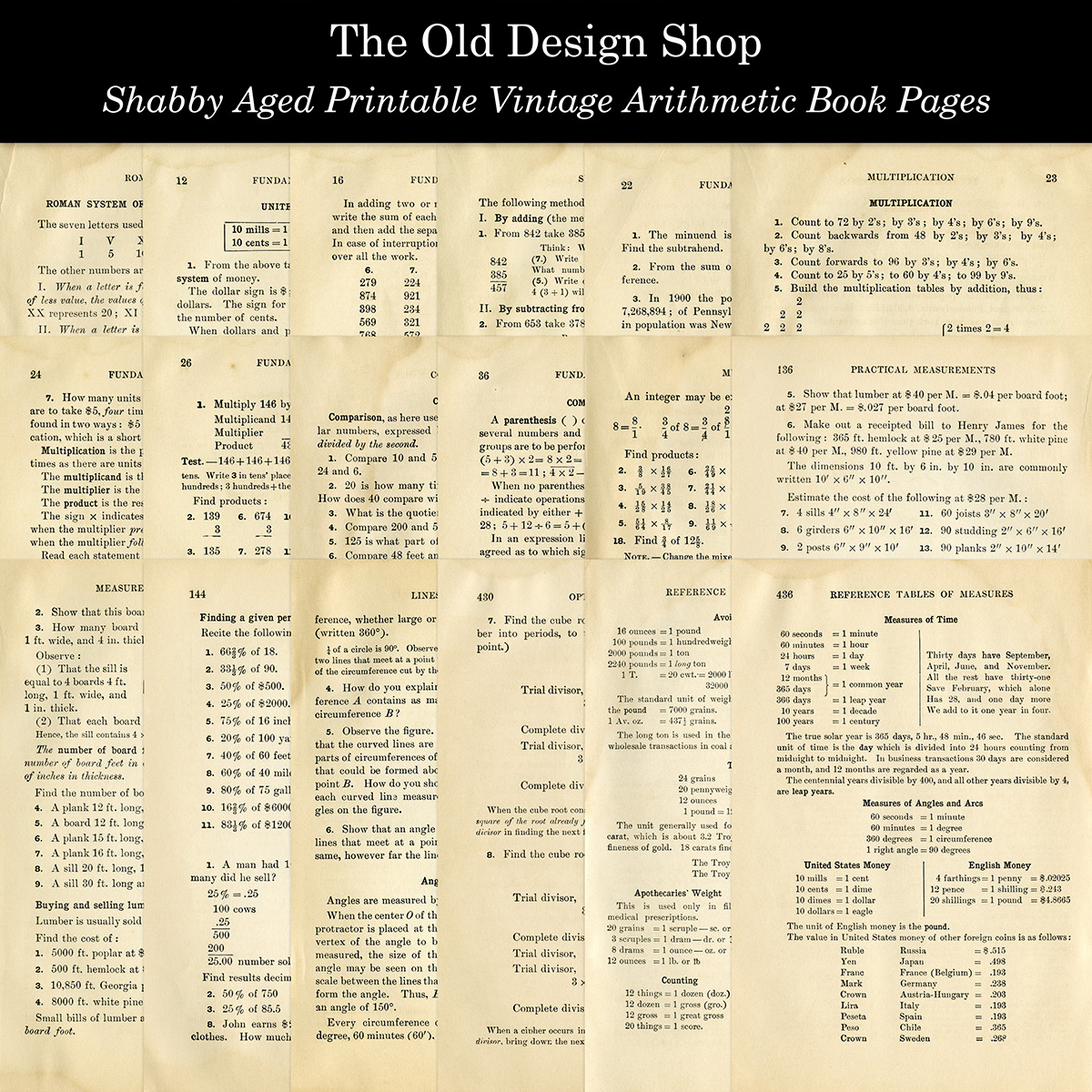 Image is linked to my shop.