Here are four beautiful vintage botanical clip art illustrations. The images include: parsnip, hazel, spindle tree and a horse chestnut.
The parsnip features a plant with green leaves, a sprig of green buds and a section of dark yellow flowers in full bloom.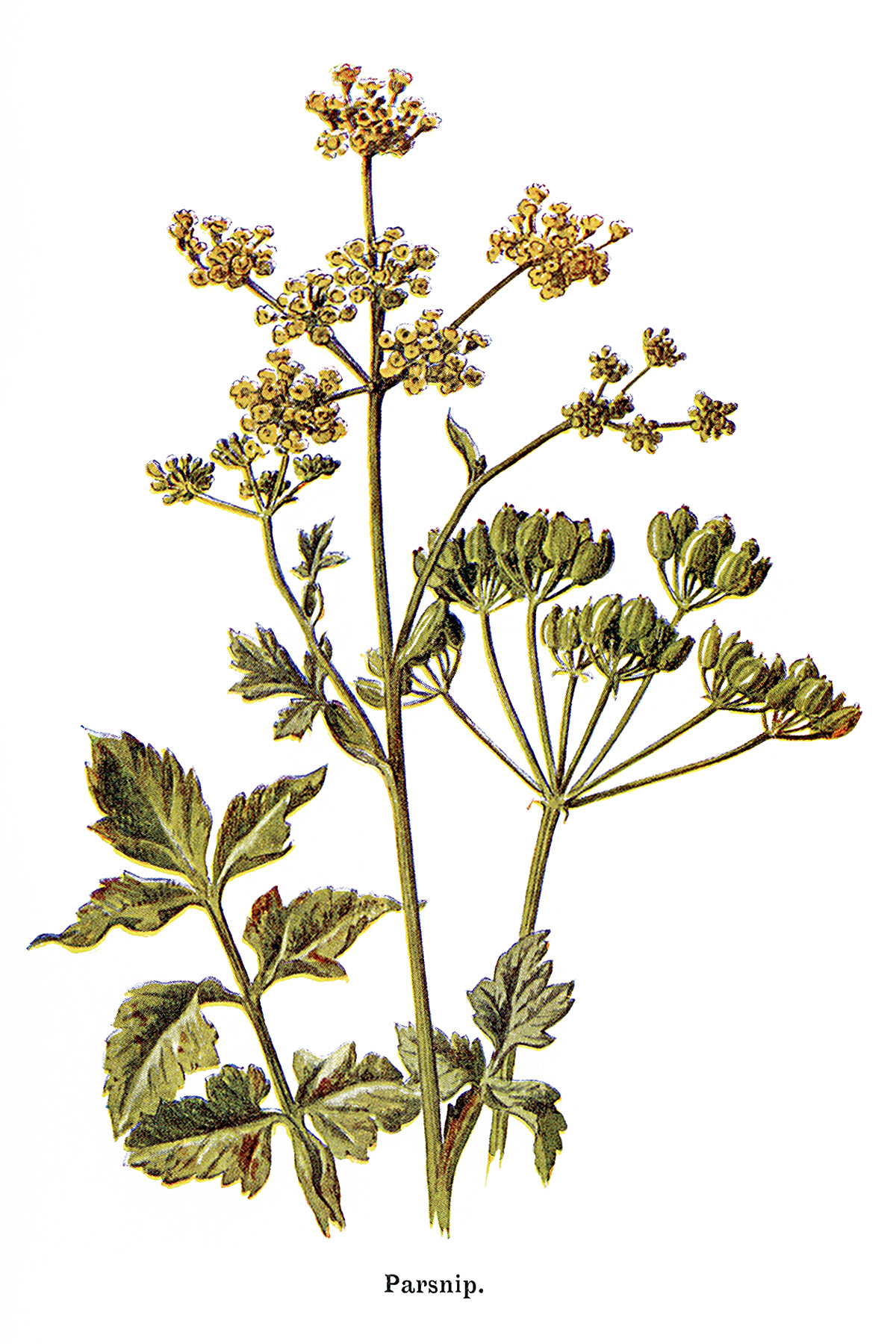 The illustration of the hazel plant features a sprig of bluish green leaves, one of which is partially torn away, perhaps eaten by pests. The sprig also includes a cluster of three golden hazelnuts in their casings.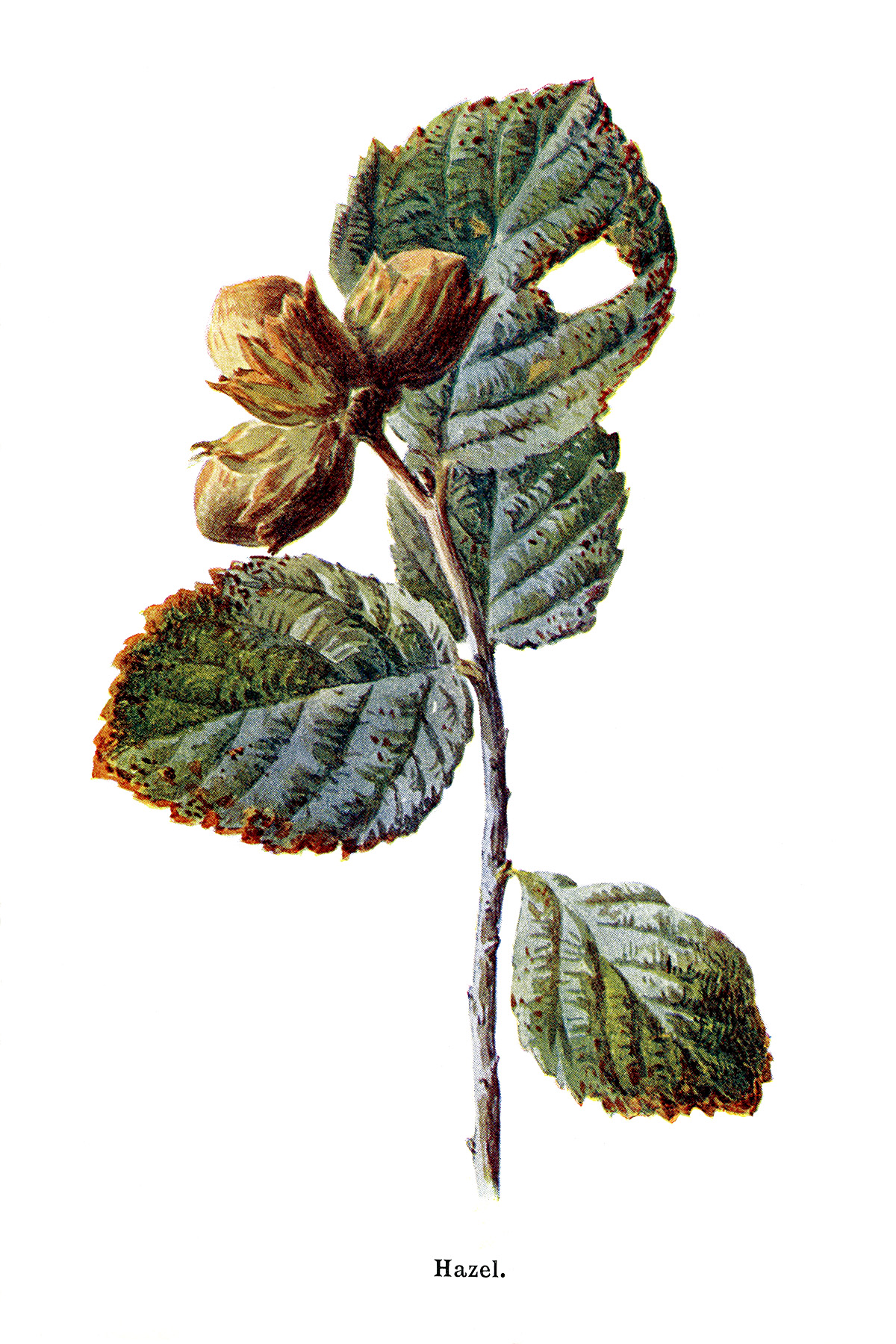 The vintage botanical clip art illustration of the spindle tree features a sprig of burgundy colored leaves and an abundance of beautiful red berries hanging in clusters from thin branches.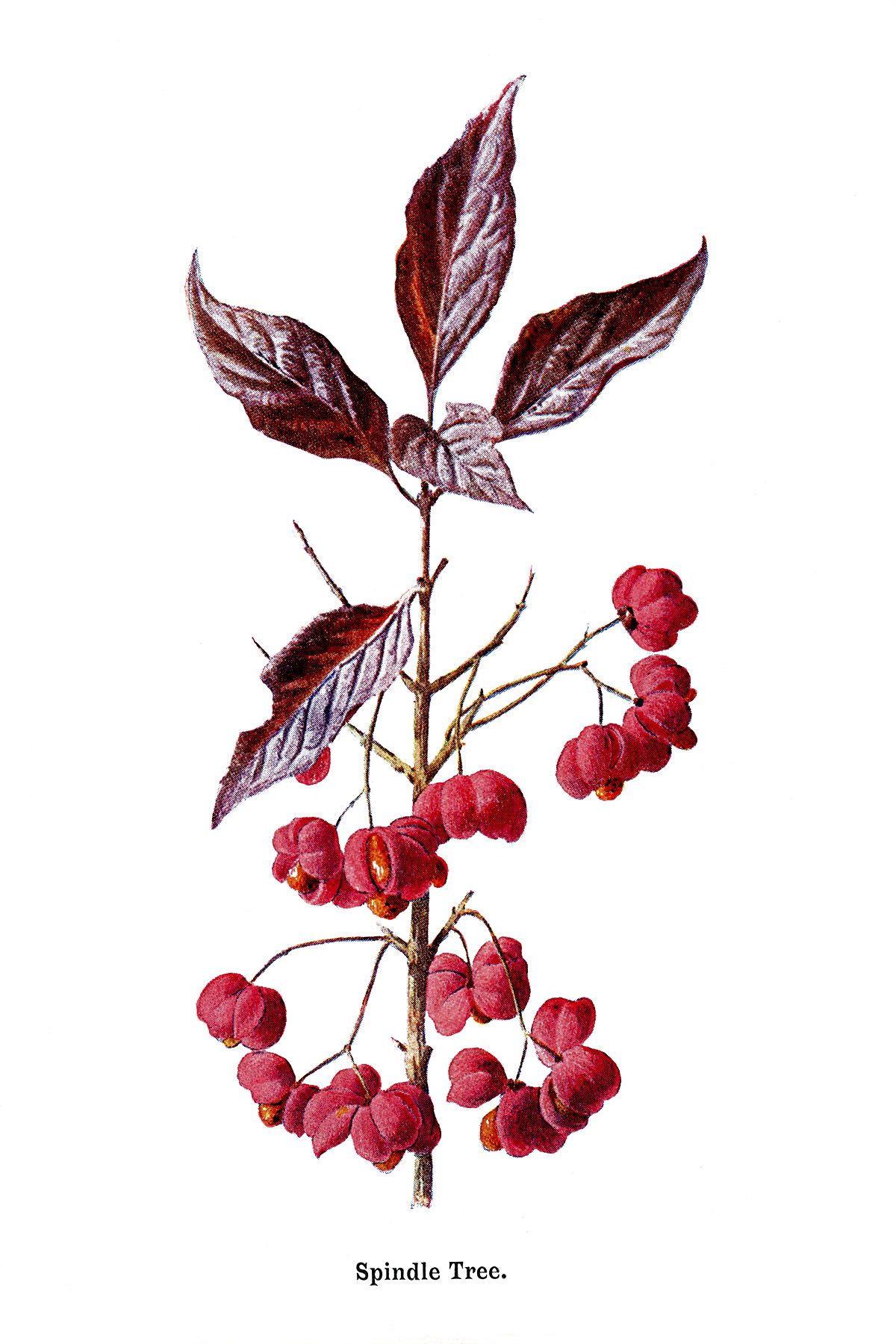 The horse chestnut features a sprig of yellow leaves and two prickly casings. One of the casings has broken open to reveal the reddish brown nut inside.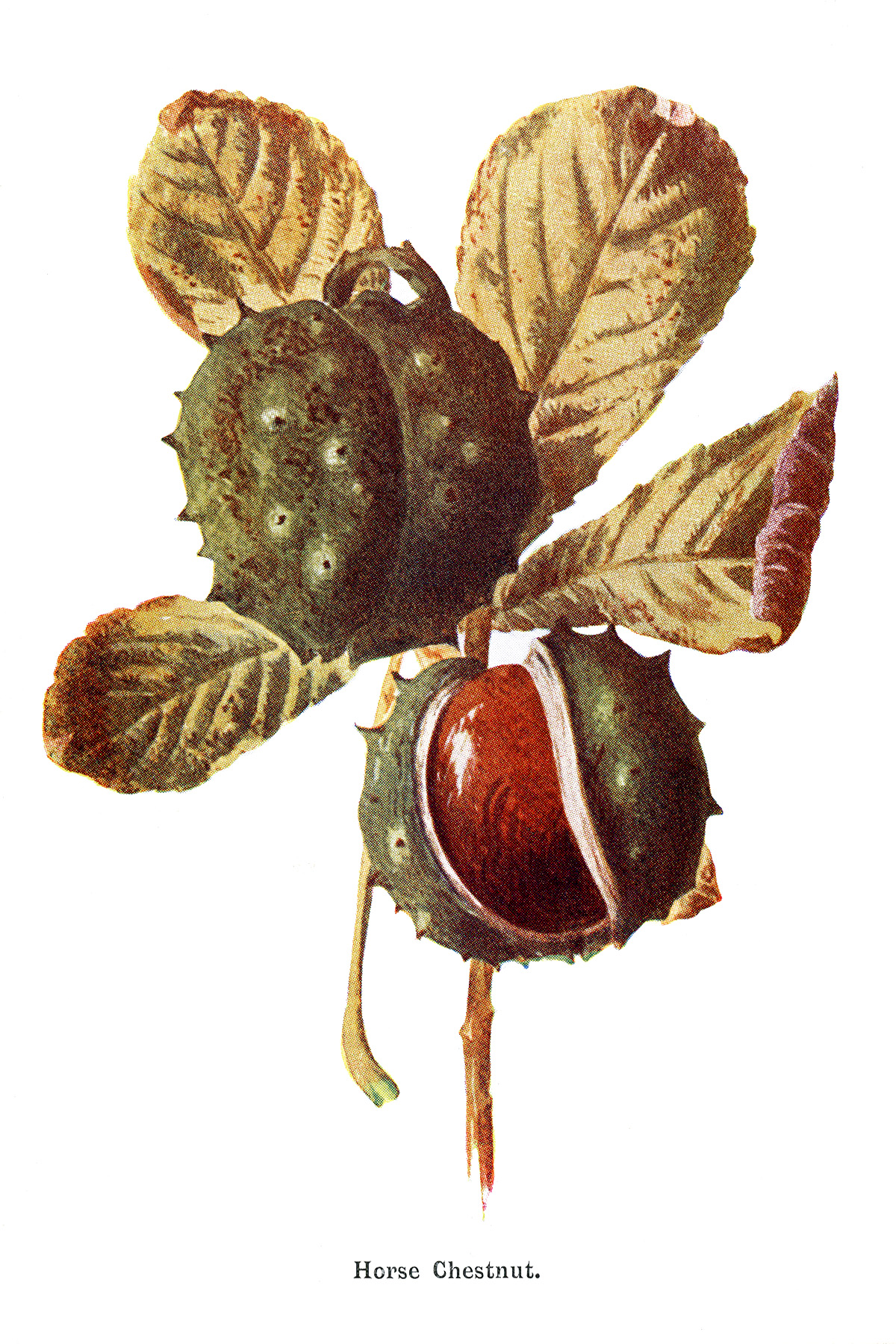 For your convenience, I have also resized the four vintage botanical clip art illustrations to include them on one printable page.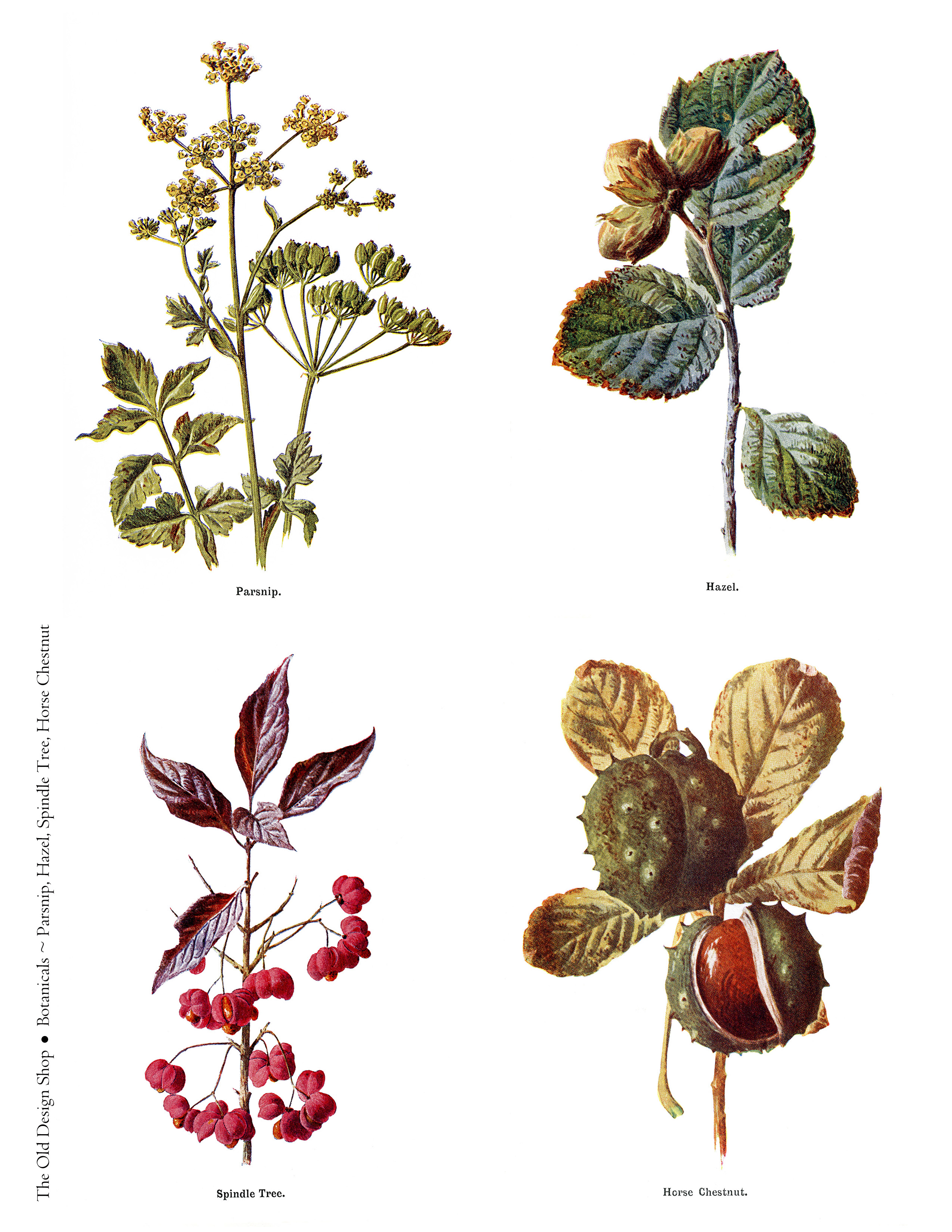 I scanned the original images from Wild Fruits of the Country Side by F. Edward Hulme. The book was published in 1907.
New in my Etsy shop this week is a printable set of 8.5″ x 11″ aged, shabby notepapers.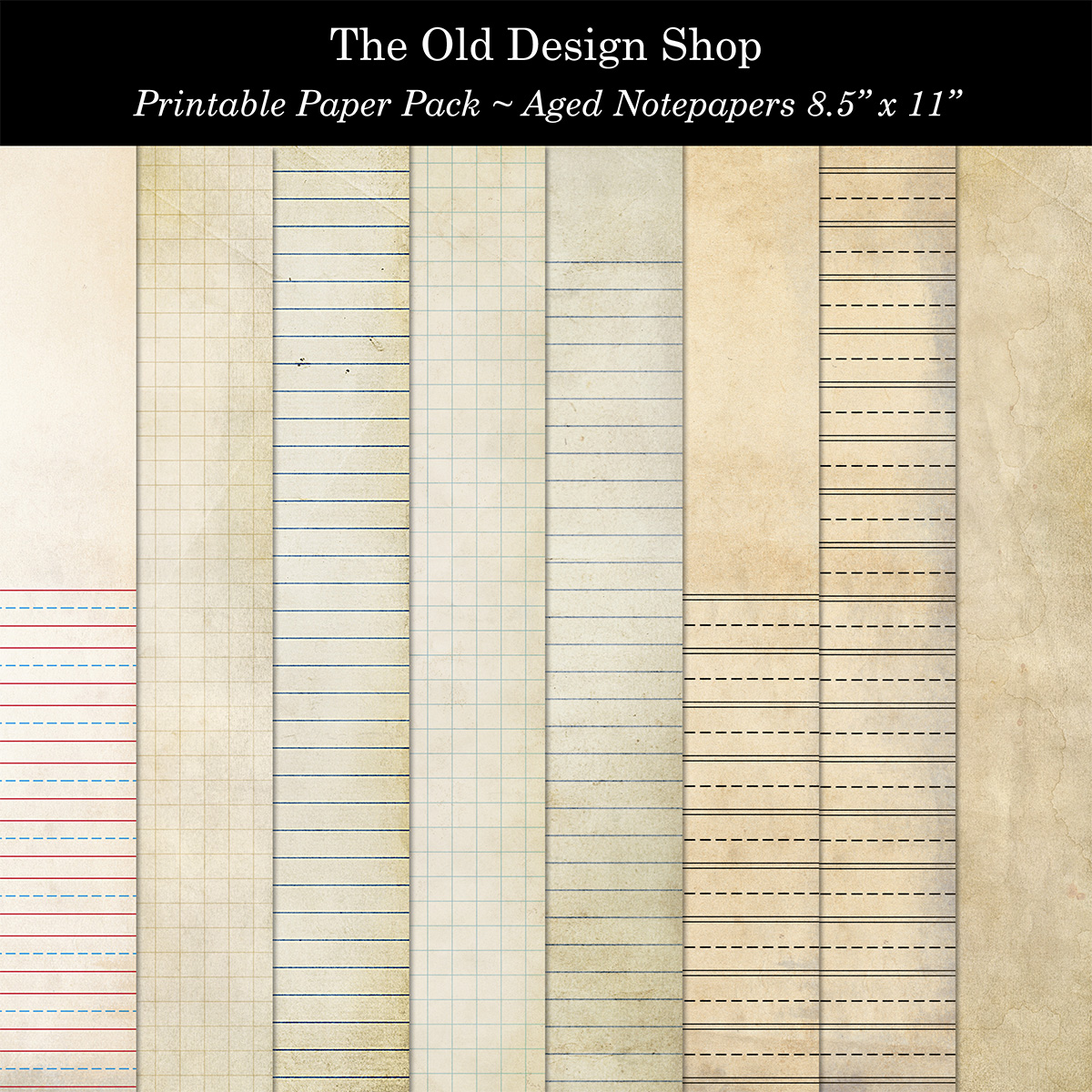 Image is linked to my shop.