In a couple of blog posts in 2017, I mentioned that I wanted to learn how to make junk journals. This is a show and tell of my junk journal making progress. I will post today's free image in a separate blog post.
My granddaughter, Ashley, loves Sherlock Holmes.
In the fall of 2017, Ashley and I watched Nik the Booksmith's Sherlock Holmes YouTube video together:
We were both in awe of Nik's incredible work and I secretly dreamed that I could learn how to make a junk journal similar to Nik's Sherlock journal – as a surprise gift for Ashley.
Shortly after Ashley and I watched Nik's video, I learned that Nik had a Booksmither's course available to purchase. I thought that if I could learn to make a junk journal from start to finish, something even remotely similar to the brilliant work Nik does, the course would be worth every cent.
I decided to take the plunge and purchased Nik's course. Nik's well detailed, step-by-step instructions, on video, were exactly what I needed to gain enough confidence to attempt to create my first junk journal. I watched the video course from beginning to end – two or three times, took notes, gathered my supplies, then followed the steps, detail by detail and I did it! It was an exhilarating experience to see my dream come true. Thank you Nik!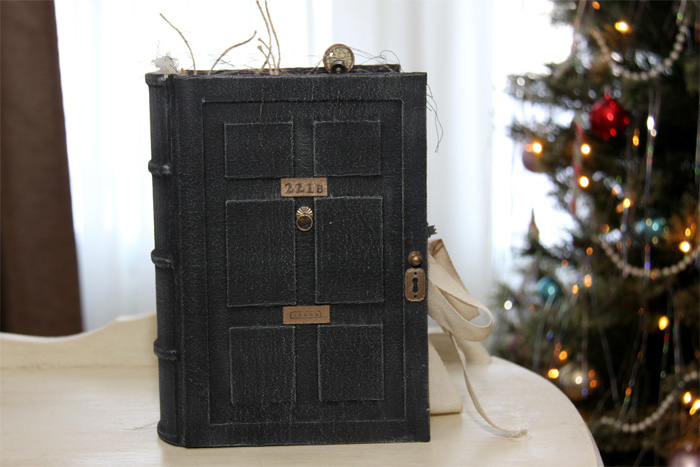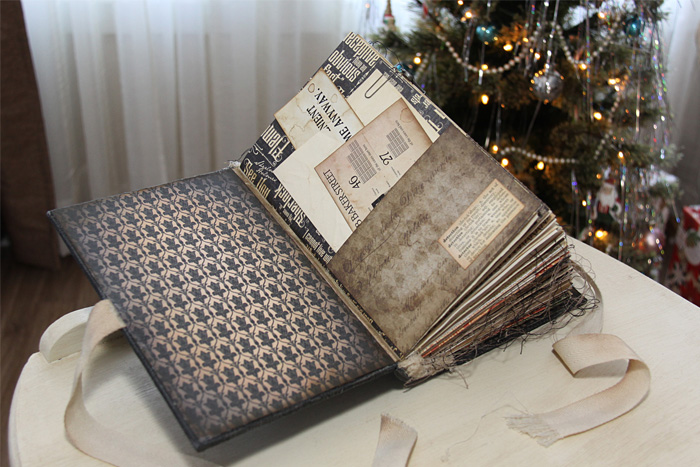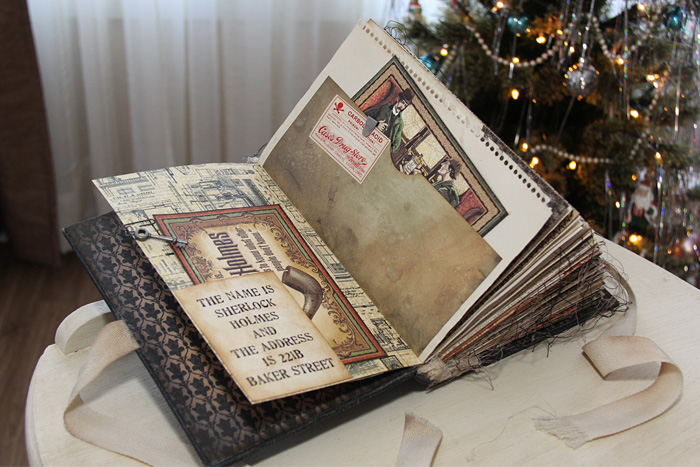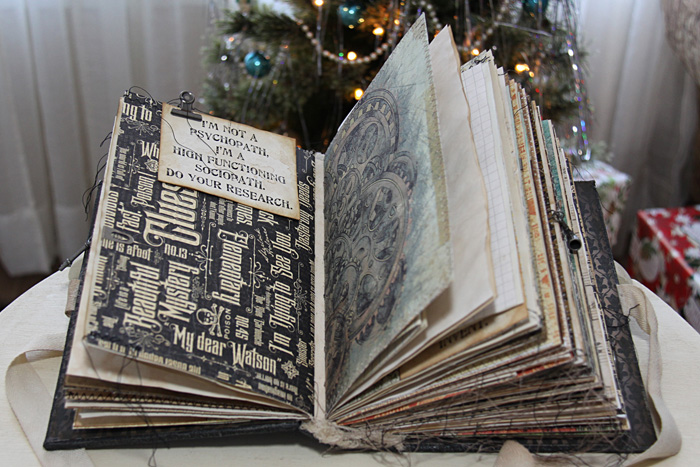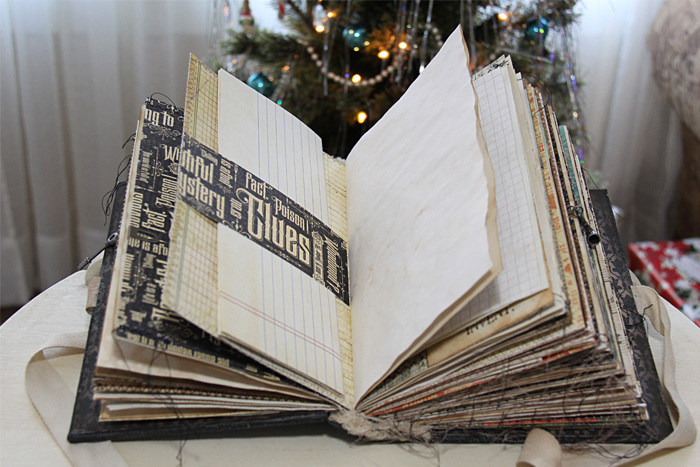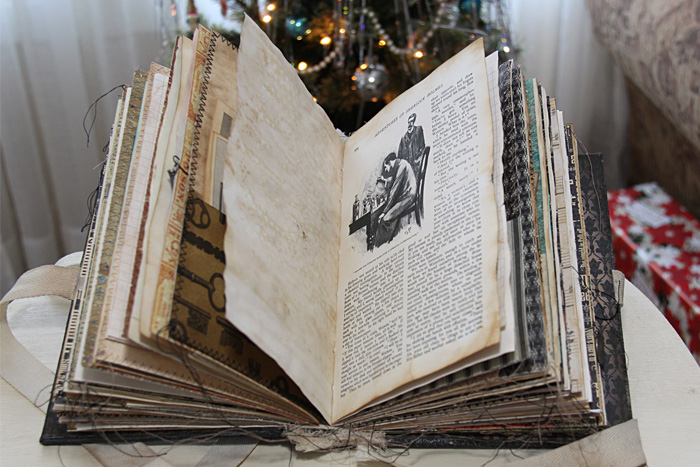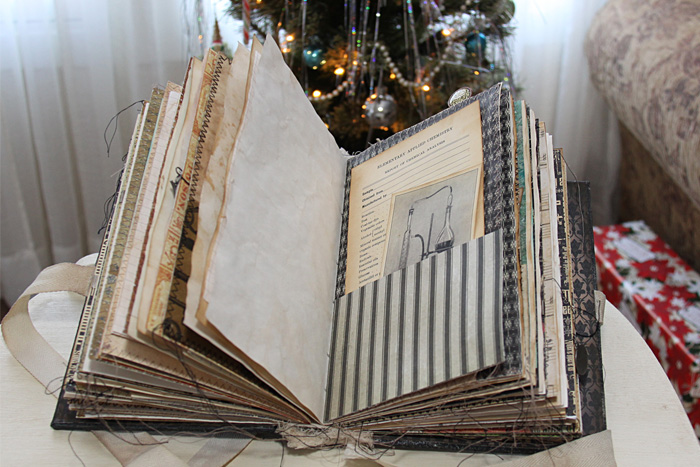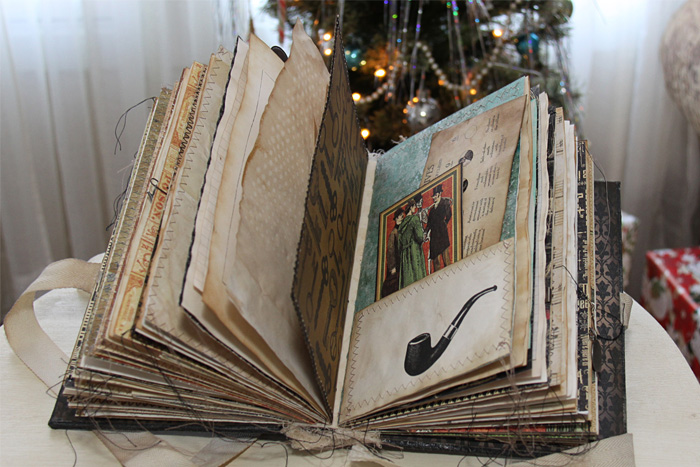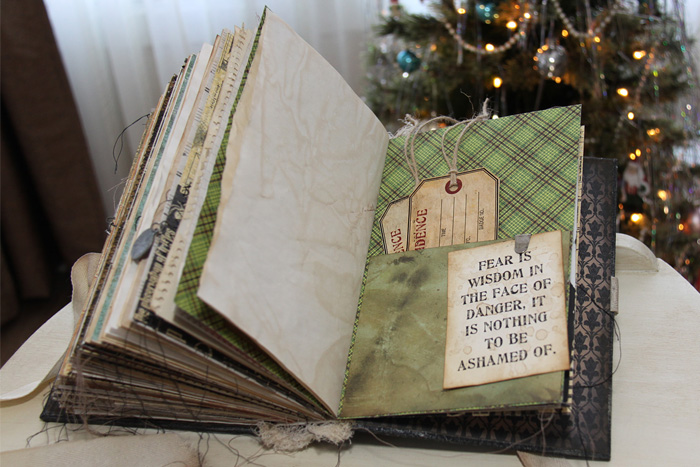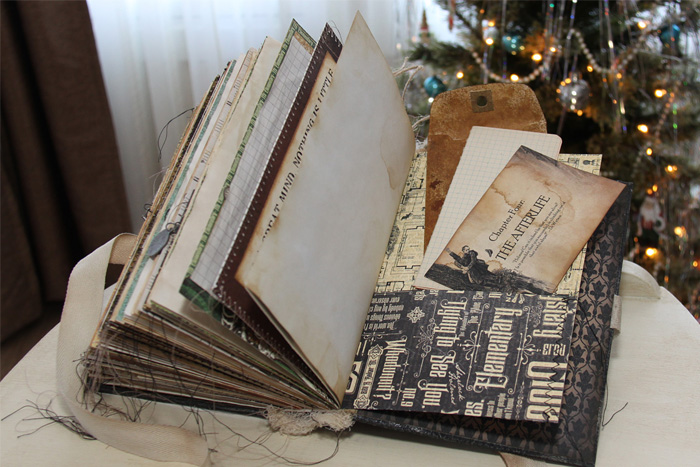 I presented Ashley with the Sherlock Holmes junk journal as a Christmas gift. She was shocked and delighted!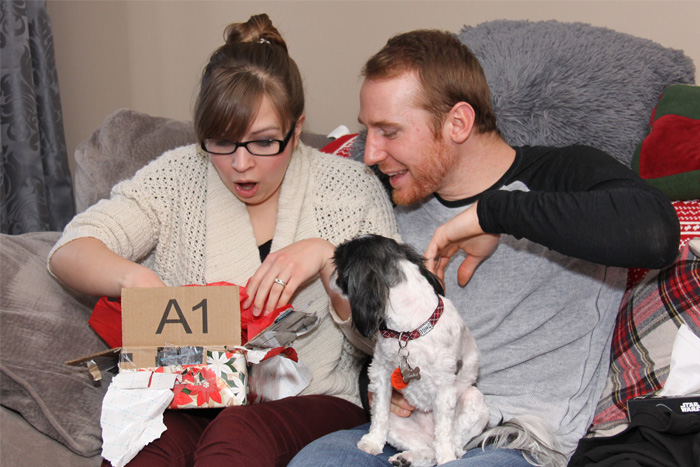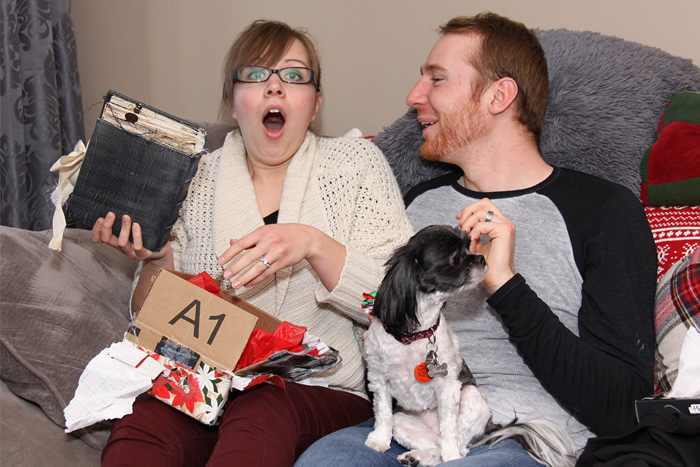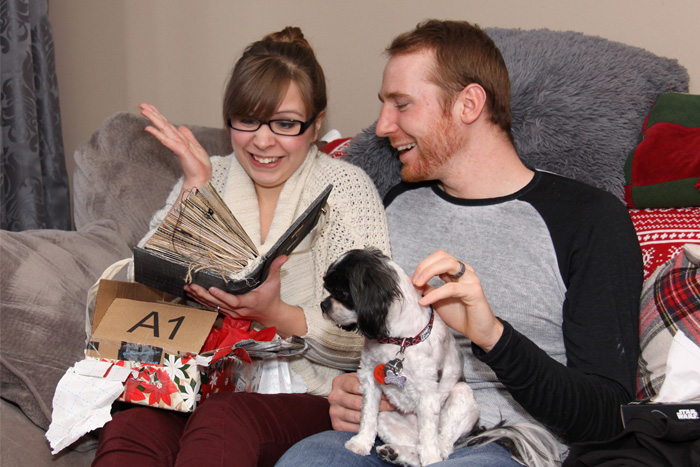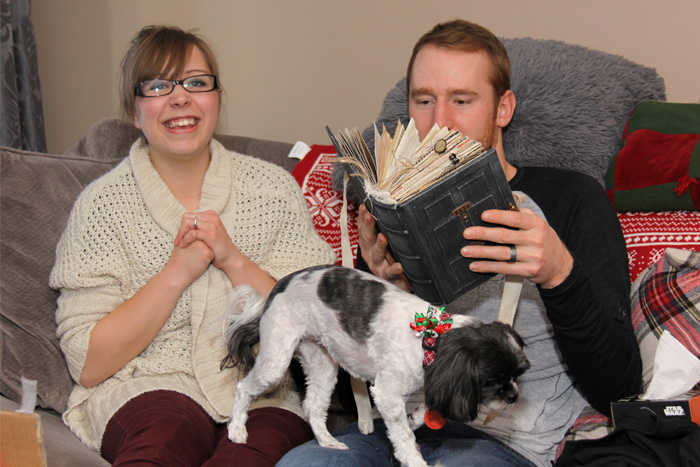 I have since purchased a few of Nik's other courses and have been pleased to learn more junk journal making skills. I am currently working on two sewing themed junk journals, applying the skills I've learned in Nik's courses. These pictures show my progress on my (unfinished) sewing journals.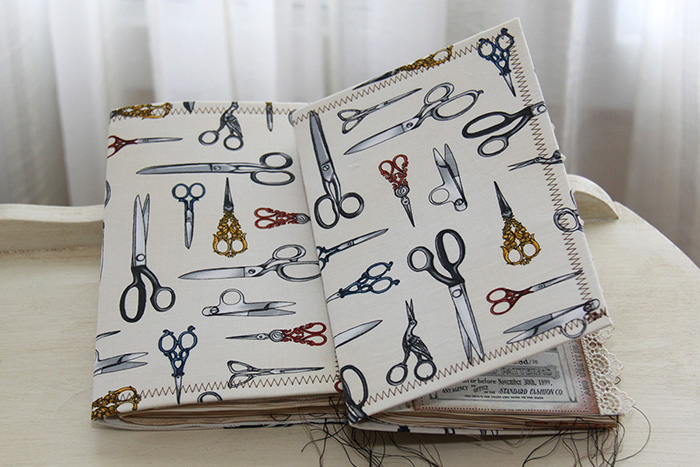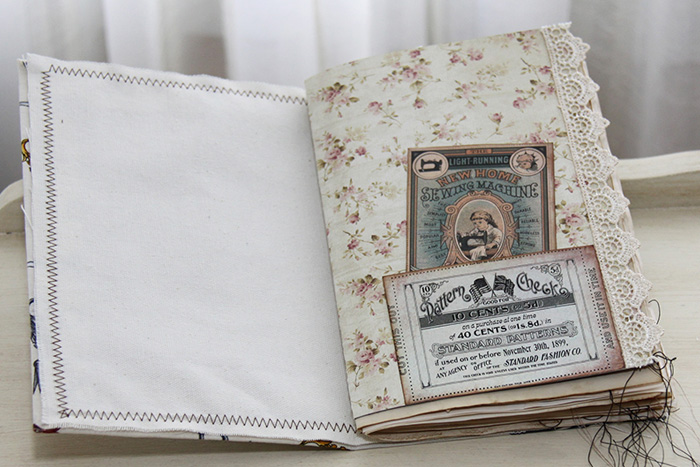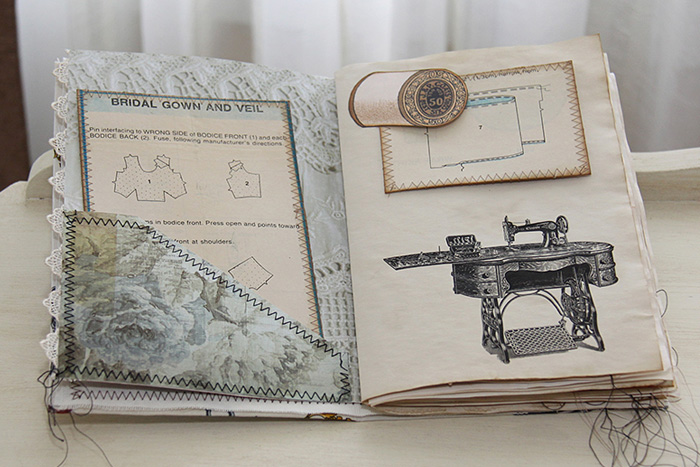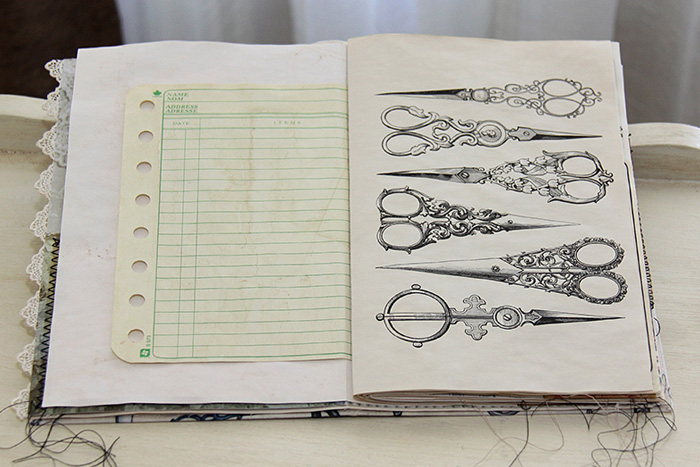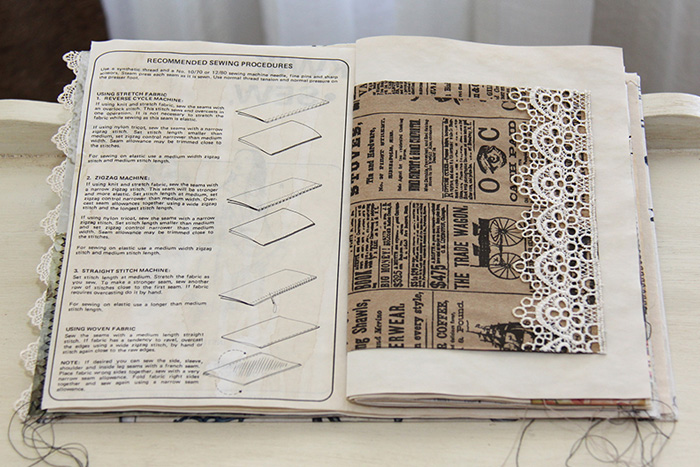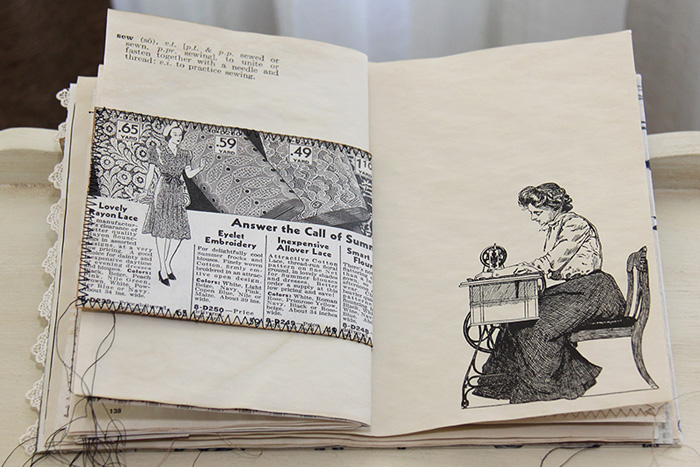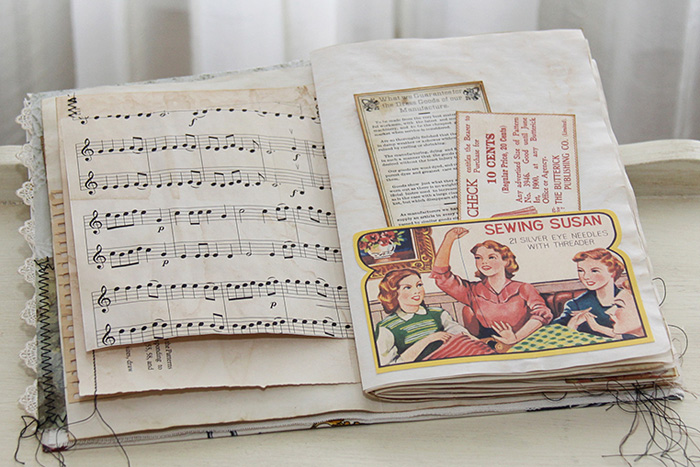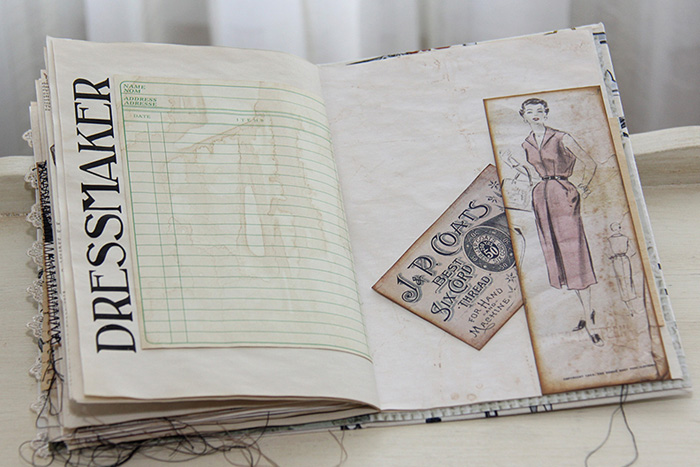 I have plenty more pieces of ephemera to add to the sewing junk journals, including these designs from Screech Owl Studios. I will also add one of the small booklets I made into each journal.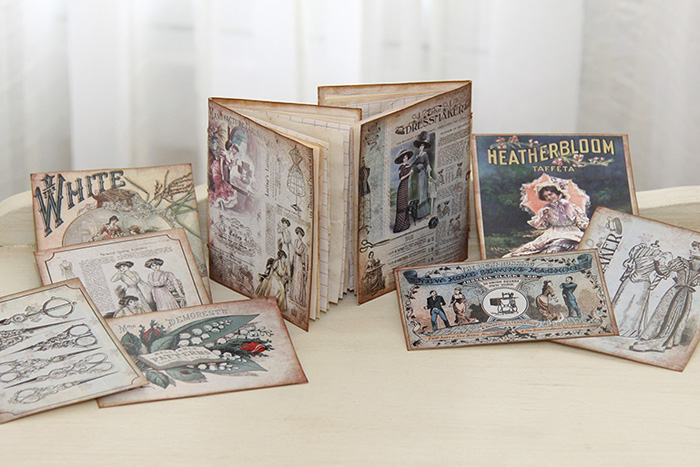 Nik's courses are available on teachable.com here. The first course I enrolled in, to learn to make Ashley's Sherlock journal is Nik's "Adventures in Booksmithing" course. The course teaches how to make a junk journal (tome) from front to back. Nik offers a complimentary door class for those enrolled in the booksmithing course.
Nik also offers a variety of free junk journal and crafting videos on her YouTube channel, including a recent five part series titled, A Beginner's Guide to making Journals". This is the first video of the series:
I used a variety of scrapbooking papers and supplies from my regular crafting stash, which includes: Tim Holtz, Graphic 45, 7 Gypsies and others. The Sherlock Holmes themed scrapbook paper that I used for Ashley's journal is by Graphic 45. For the sewing journals, I am also using a beautiful digital sewing kit that was kindly gifted to me from ScreechOwlStudio. Thank you Yvonne!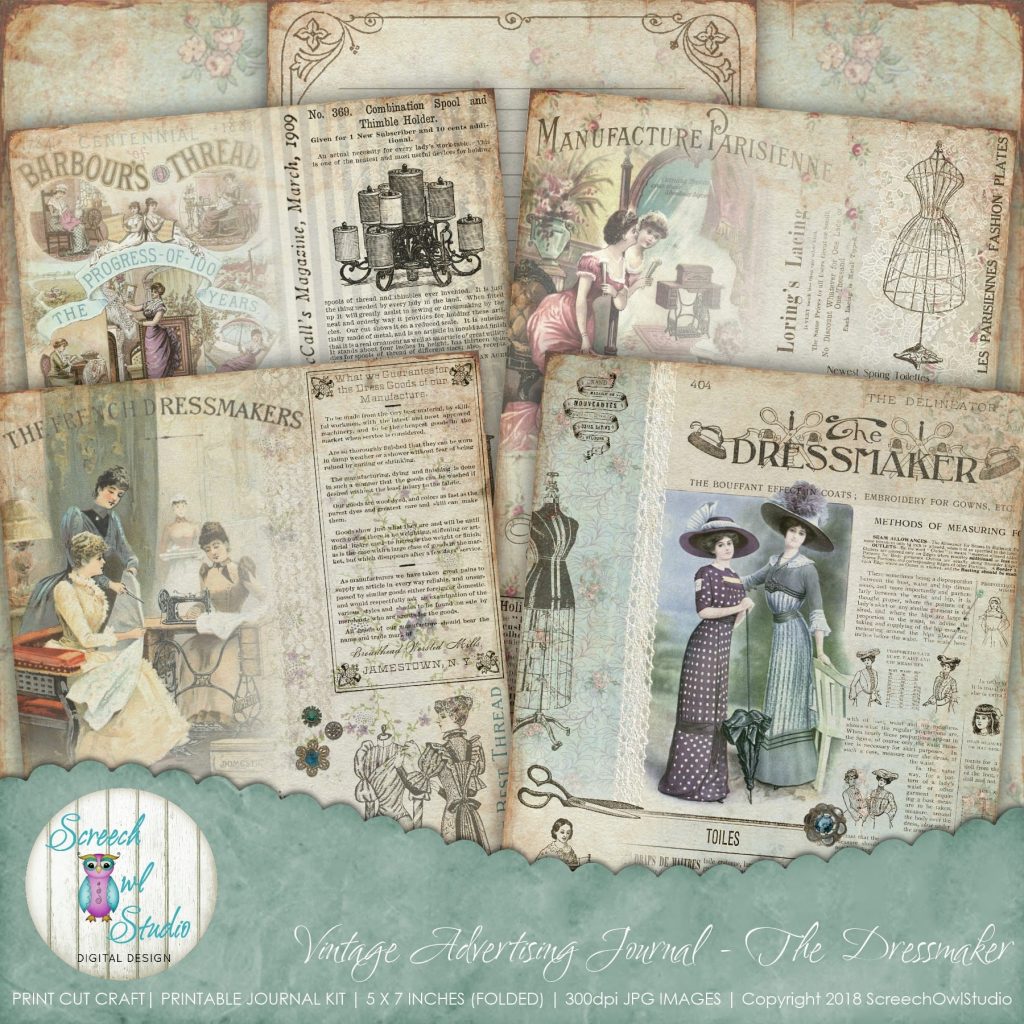 The image is linked to ScreechOwlStudio on Etsy.