"A Girl's Life and other pictures", the latest addition to my Harrison Fisher collection of books, has arrived! Yay!! The parcel card was delivered to our mailbox on Friday but we've had a busy weekend and didn't get a chance to pick up the package until today.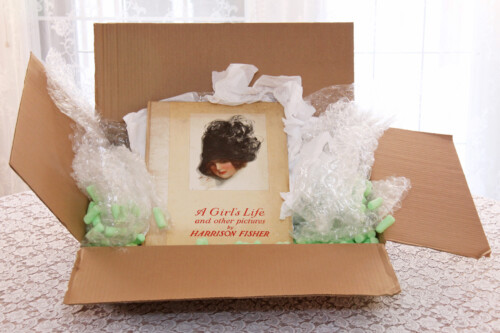 This book is huge – it measures 12.5″ x 17.5″!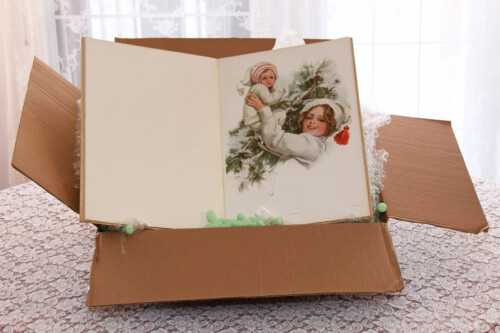 The 16 color plates will eventually be added to my shops in digital format and, like the other Harrison Fisher images I have added to my shops, will be available at exceptionally reasonable prices and come with generous terms of use!
The book I purchased didn't have the original box that these books were sold in but I don't mind because that would have only made it more expensive. However, it did come with the original price tag that was glued to a cut out piece of the original box.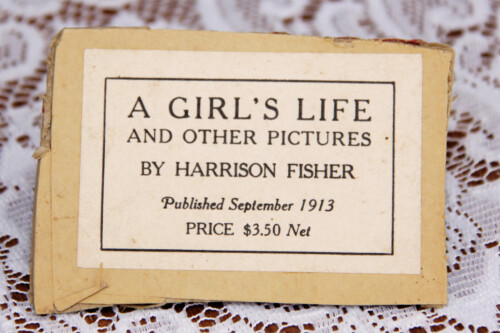 What a difference 98 years makes. My customs/duty charges alone were $39.12. 🙂