In addition to finding antique books and vintage ephemera for myself, I have a "team" of helpers. They are my four adult children who know what I like and they occasionally find vintage treasures for me when they are out and about.
My daughter, son-in-law, and one of my sons went shopping garage sales together about two weeks ago. At one particular garage sale, they came across a table of antique books. My daughter sent me the following picture – no text included and only the one picture.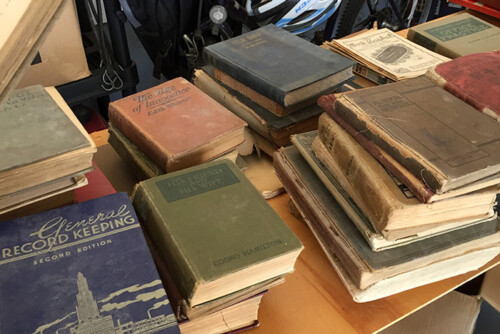 I immediately and excitedly asked my daughter a string of questions. She chuckled at my enthusiasm but she was able to get the answers to my questions. At the end of the day they bought me 13 of the antique books on display and a small bag of assorted lace. It felt like Christmas Day!
One of the books my children purchased at the garage sale was Volume 5 of The New Teachers and Pupils Encyclopedia, published in 1914. I have a 1905 publication of the same book but this version has several different illustrations than the 1905 publication.
This beautiful American Beauty red rose is one of my favorite illustrations from the book. The illustration shows both a rose in full bloom and a rosebud, not quite blossomed, on a leafy branch.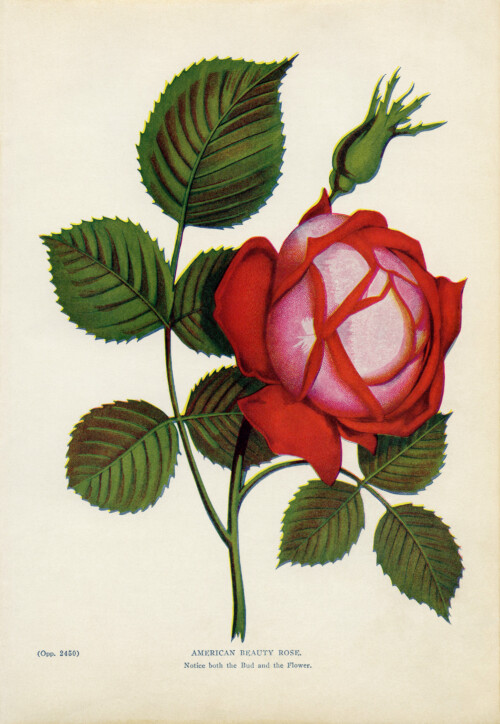 New in my Etsy shop this week is a third variety set of printable vintage ephemera.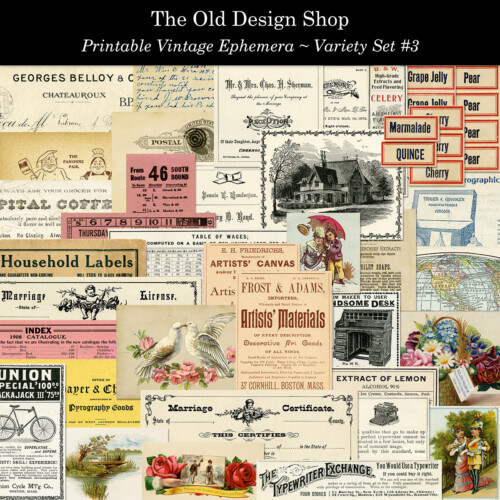 Image is linked to my shop.