Here are two vintage hymns on tattered and worn sheet music pages that have yellowed with age. The first page features the song "Battle Hymn of the Republic" by Julia Ward Howe.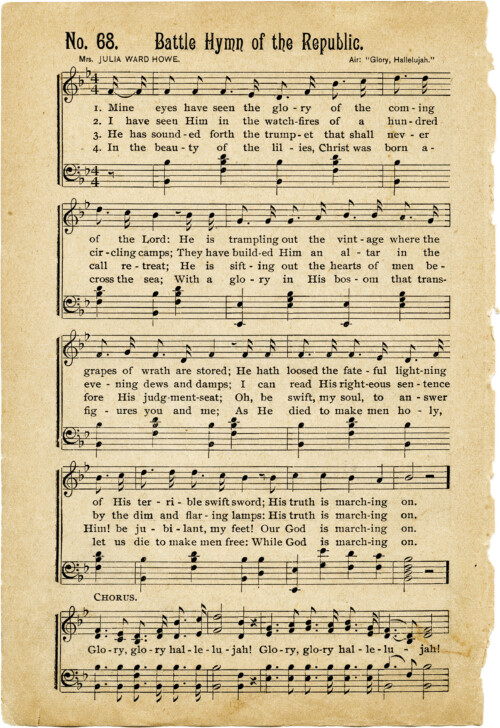 The second page features the song "Christmas", which is more commonly known as "While Shepherds Watched Their Flocks", by Nahum Tate.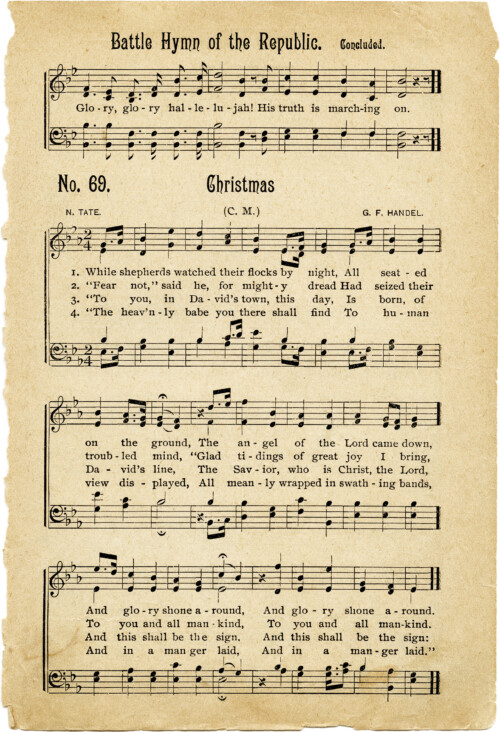 I scanned the original pages from the song book Excell's School Songs. The book was published in 1898.