This vintage book page features an article titled The Story of December. Some of the topics covered in the article are: the history of the name December, holly being the special flower of the month, and its gem being turquoise. The article also mentions: the solstice, the Romans' goddess, Vesta, being their special diety of December, the great Christian festival of Christmas being celebrated on the twenty-fifth, New England's Forefathers' Day on the twenty-first, and New Year's Eve being celebrated on the thirty-first. Suggestions are made for children's' studies during this winter month. The article ends by expressing the importance of children getting plenty of outdoor air during this winter month since homes were not likely to be well ventilated as in the open-door and open-window season.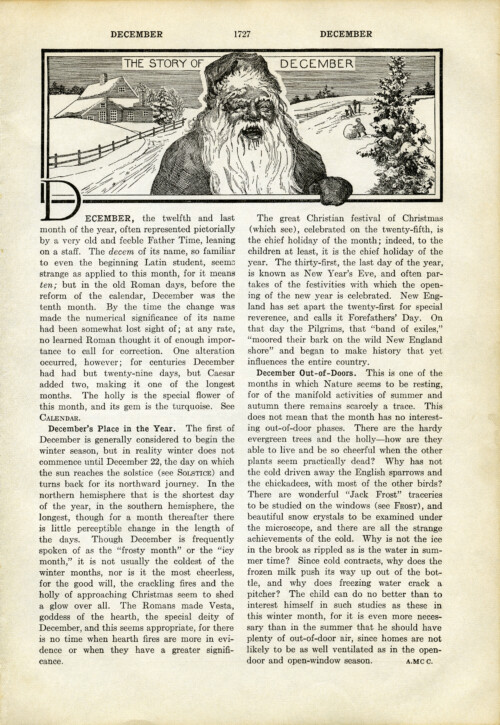 Here is a black and white clip art version of the Santa Claus illustration from the top of the page.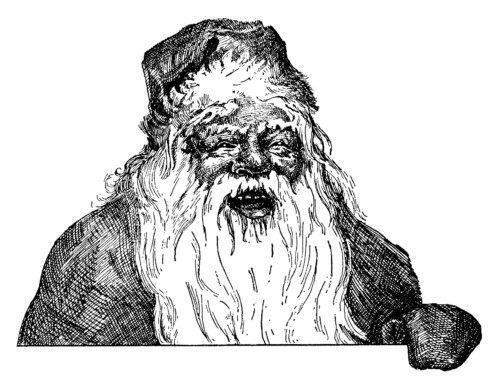 I scanned the page from an encyclopedia in my collection that was published in the United States prior to 1923.