These two vintage book pages include the full definition for the word "Skeleton". An illustration of a human skeleton and a list of the names of the bones of man is included on the second page.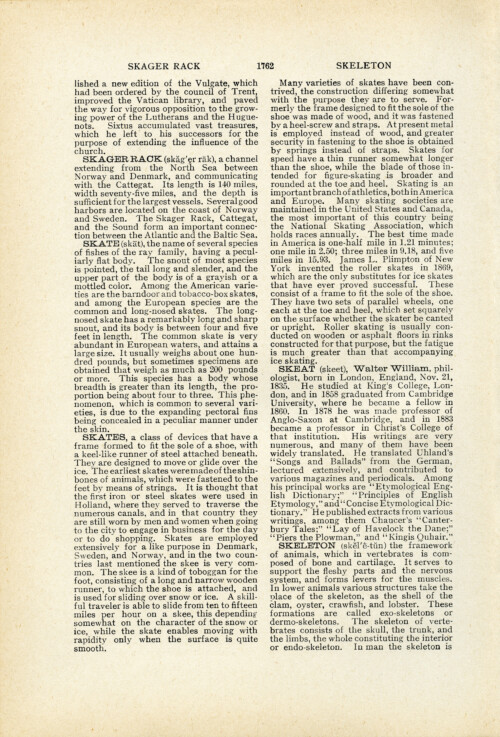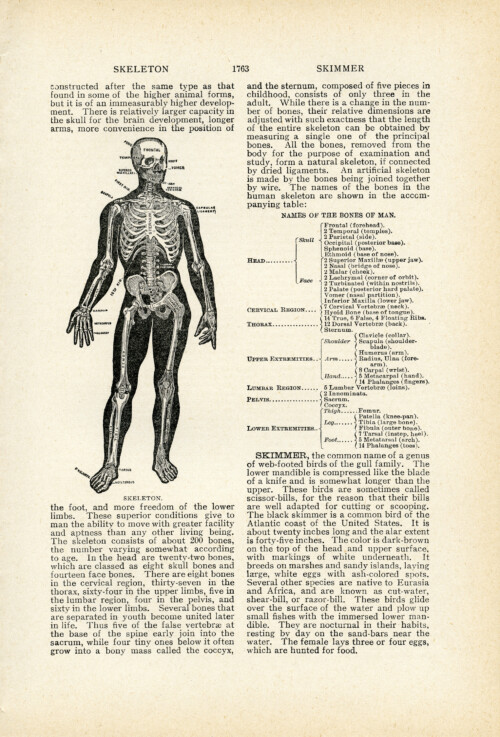 Here is a black and white clip art version of the skeleton.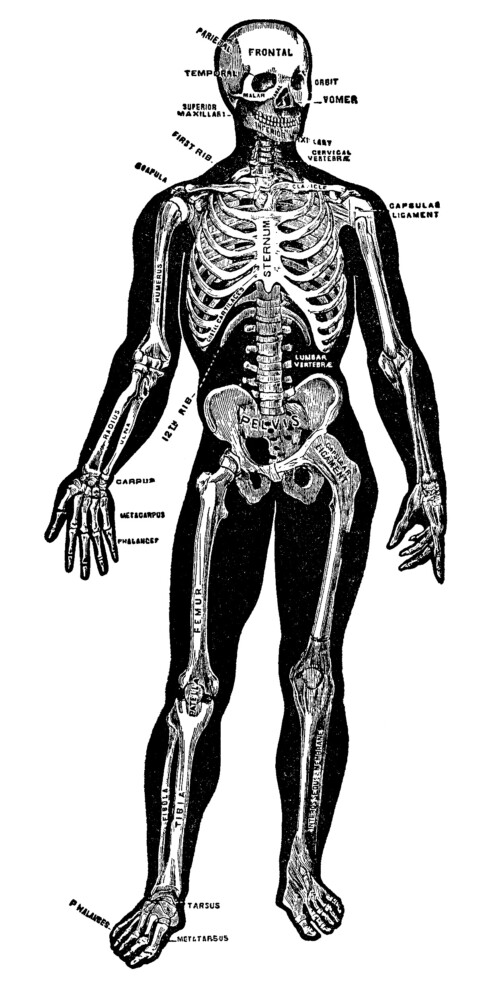 I scanned the original pages from The Teachers' and Pupils" Cyclopaedia, 1905.
Click on images to enlarge.