This shabby and aged Winnie the Pooh sketch features a map of the locations the stories in the book take place.

Included in the sketch are the following areas: a treed spot that is labelled "nice for piknicks", Kangas house, a sandy pit where Roo plays, Rabbits house, Pooh Bears house, six pine trees, Pooh trap for heffalumps, Piglets house, where the woozle wasn't, floody place, bee tree, big stones and rox, Rabbits friends and raletions, my (Christoper Robin's) house, Owls house, the 100 aker wood, E­­eyores gloomy place, rather boggy and sad. Below the sketch is written, "Drawn by me and Mr Shepard helpd".

The left-hand side is pasted to the inside of the front cover of the book, with the right endpaper attached (although not pasted down). This is the original size scan.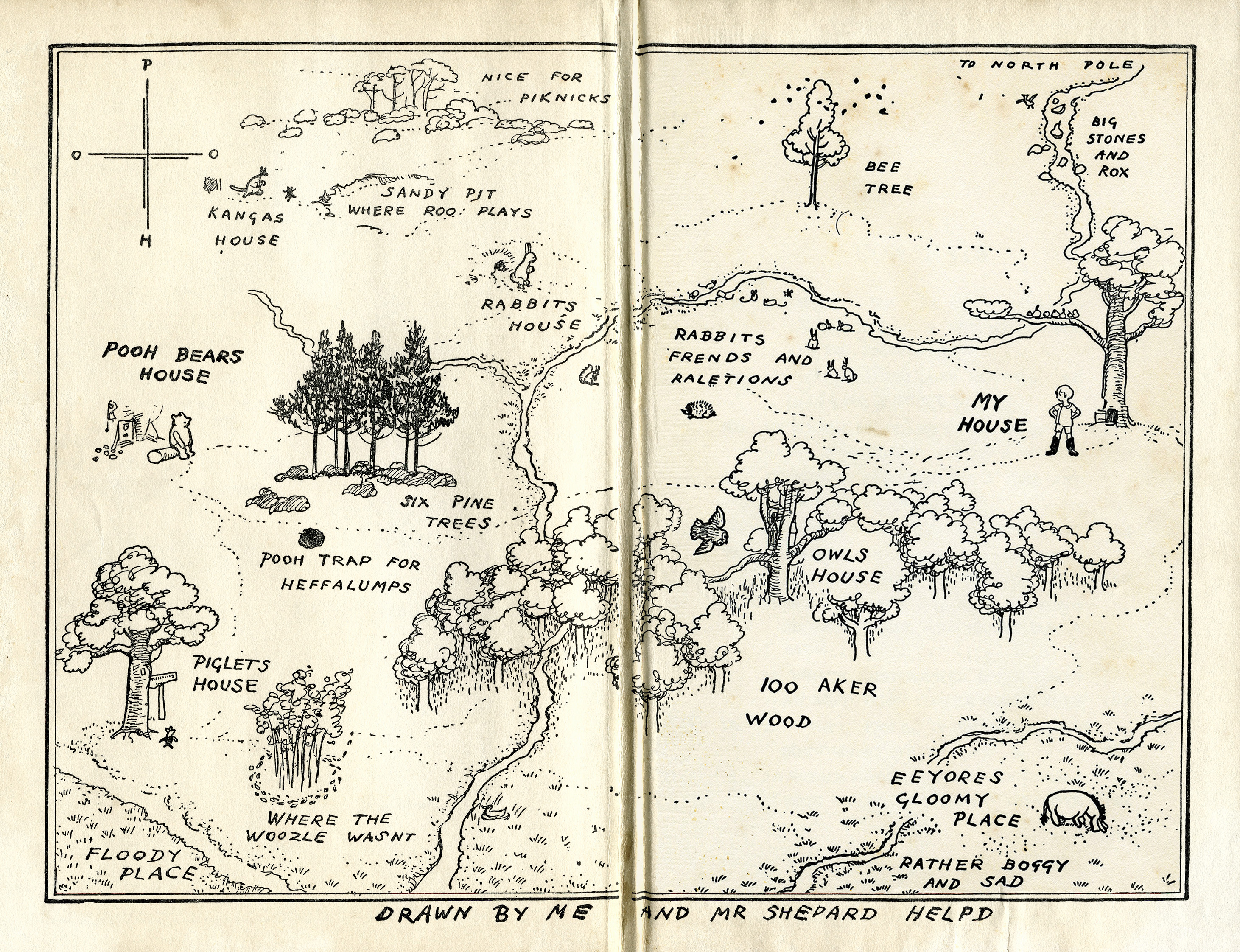 Here is an enlarged version (to fit an 8.5" x 11" page, in horizontal format) of the Winnie the Pooh map.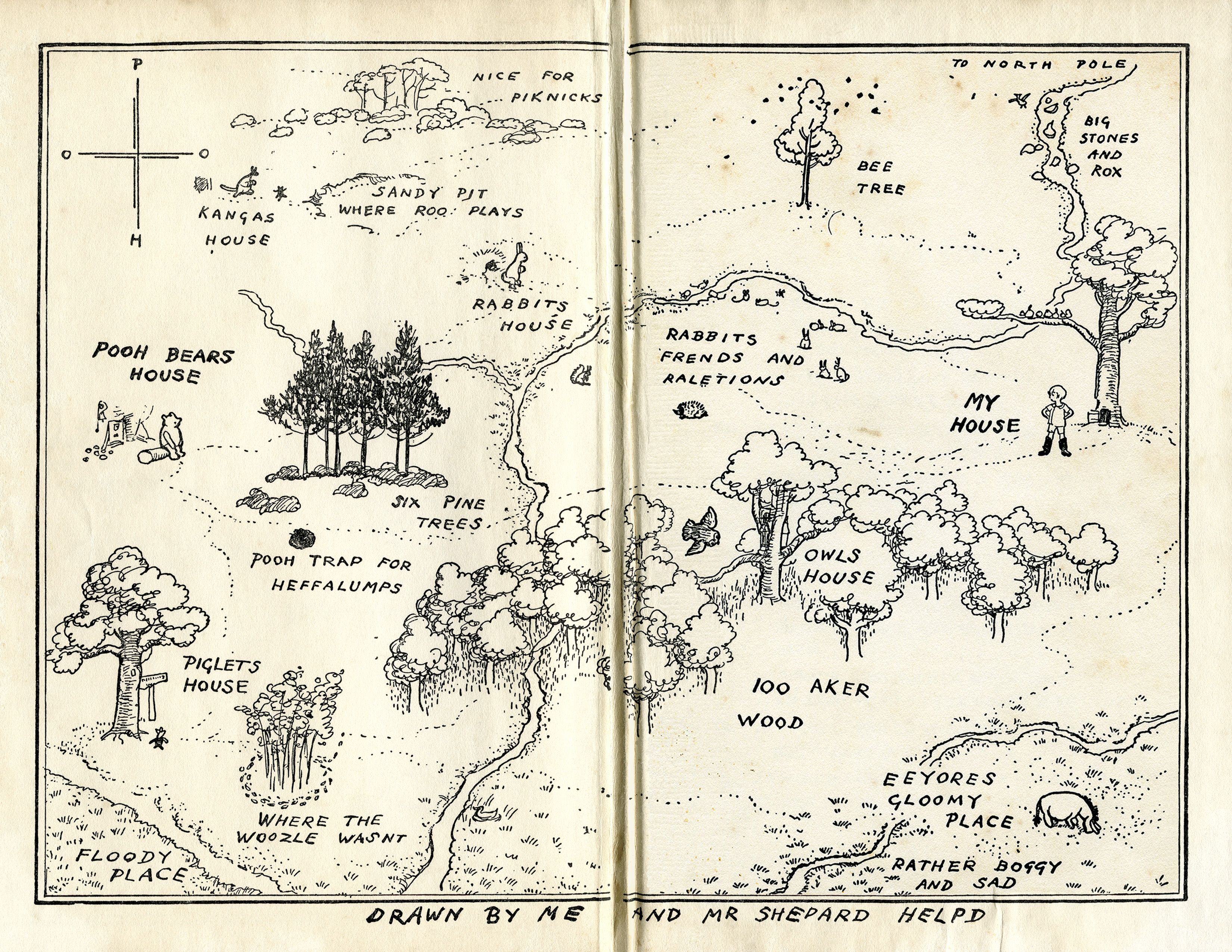 Here is a black and white version of the enlarged sketched map, with the center crease and the framing outer lines removed.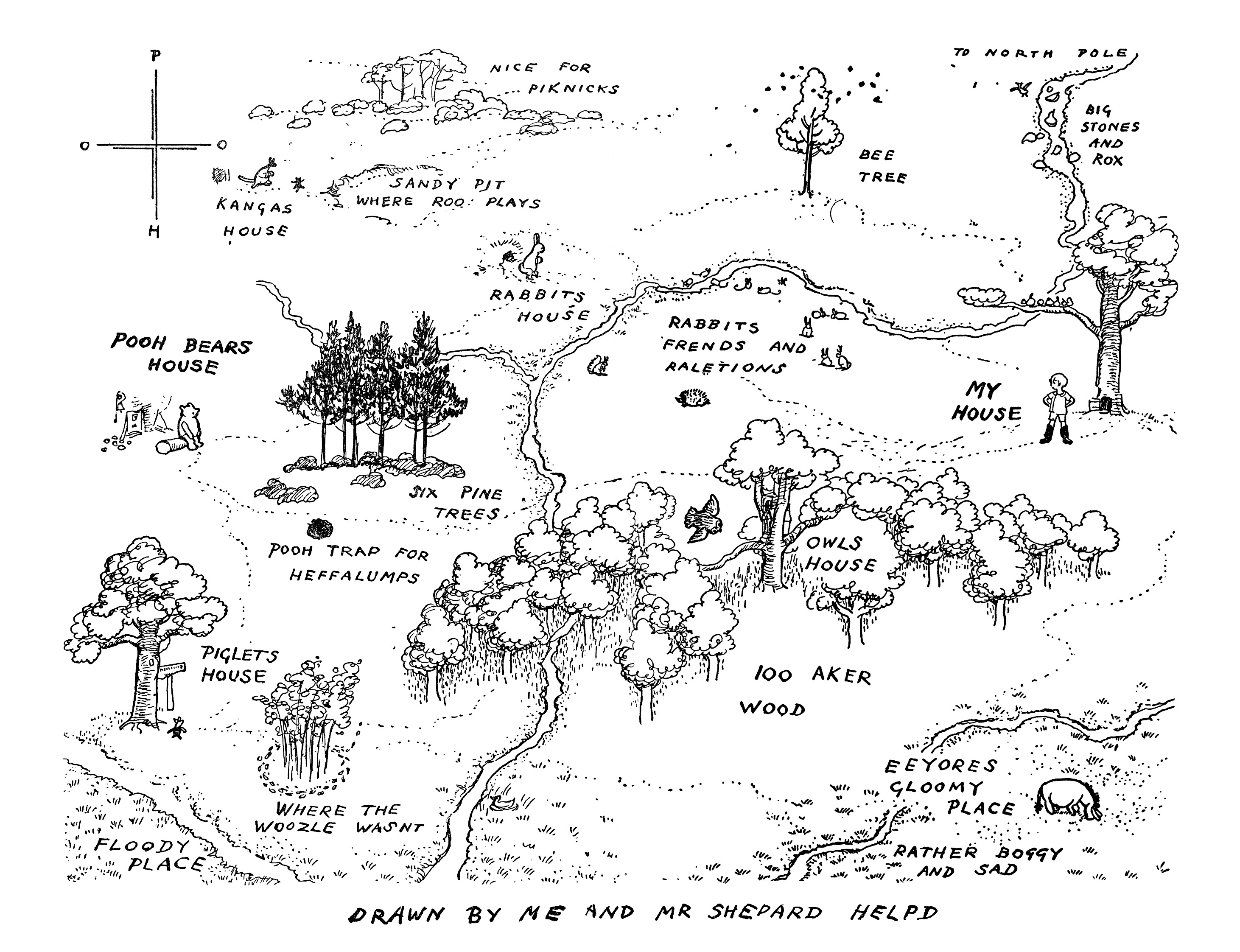 I scanned the image from Winnie the Pooh by A. A. Milne, illustrated by Ernest H. Shepard. The book was published in 1926 and entered the public domain on January 1, 2022.  

Click on images to enlarge.
– – – – – – – – – – – – – – – – – – – – – – – – – – – – – – – – – – – – – – – – – – – – – – – – – – – –
New in my Etsy shop this week is a printable set of Winnie the Pooh book pages: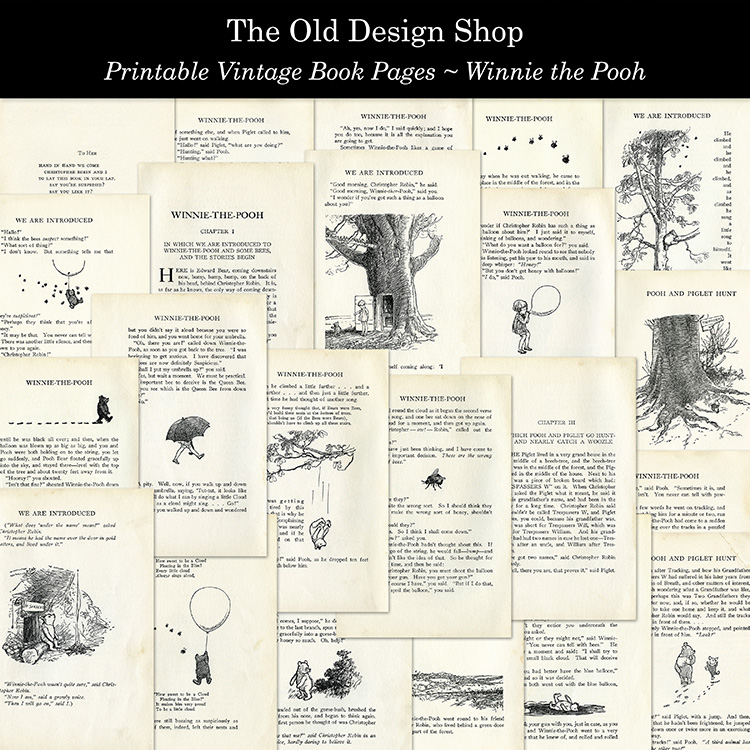 And a coffee dyed Winnie the Pooh themed paper pack. An ink saving version with the black sketches on a white background is included in the listing.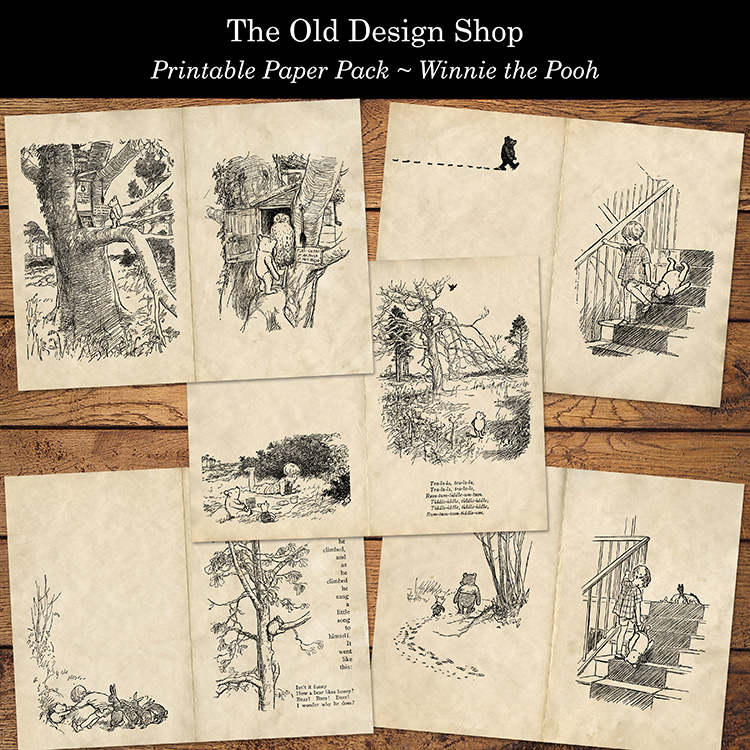 Preview images are linked to my Etsy shop.