Here is a beautiful vintage Thanksgiving postcard by Ellen Clapsaddle. A fabric cloth covers the table that is set for a roast turkey dinner, including a homemade pie for dessert. A bouquet of flowers decorates the center of the table.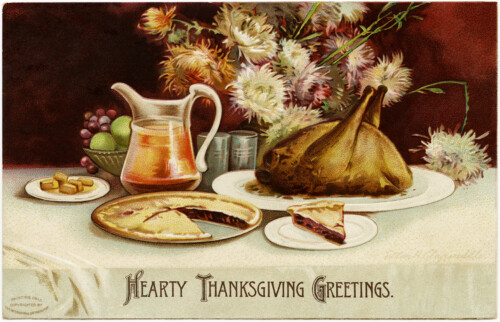 Here is a version without the writing.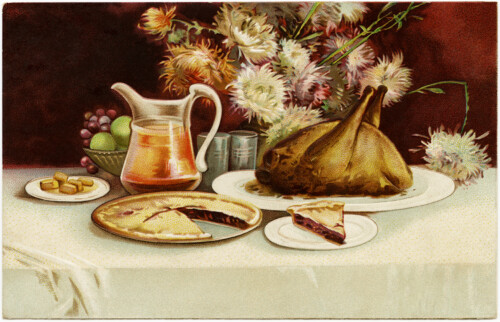 Click on images to enlarge.