Here is a shabby vintage storybook page that includes an illustration of a beautiful Chrysanthemum flower child. The page also includes the following short poem:
CHRYSANTHEMUM is Japanese,
She's a fine lady, if you please;
She comes to see us once a year,
About the time Thanksgiving's here.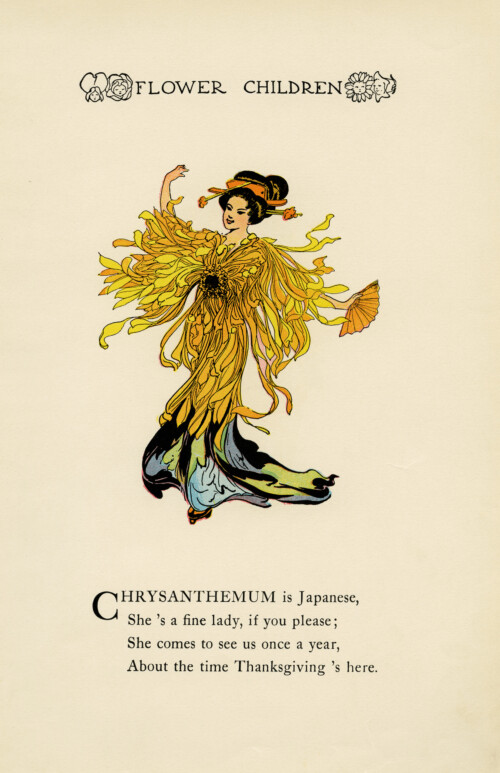 Here is a cleaner version of the chrysanthemum flower child.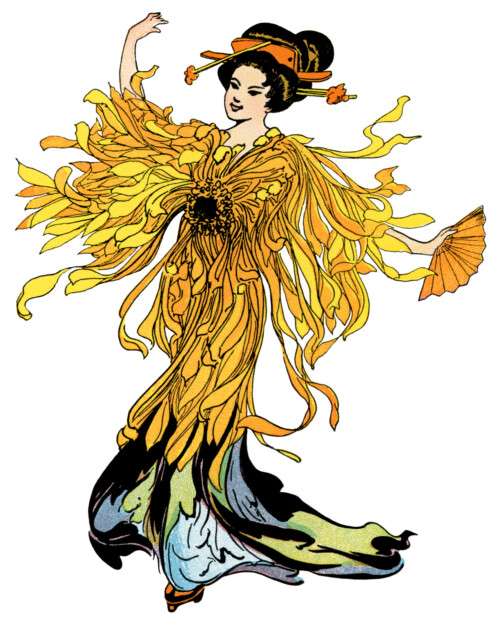 The page is from Flower Children, The Little Cousins of The Field and Garden by Elizabeth Gordon. The book was published in 1910.
Click on images to enlarge.