This vintage advertisement is from a supplement to the November 1889 issue of the American Agriculturist magazine. The ad features a set of flower garden tools, consisting of a hoe, spade, fork and rake, that were made of the best steel and iron with finely polished hardwood handles. A boxed set of the tools was available free for anyone that enlisted three subscribers to the American Agriculturist magazine.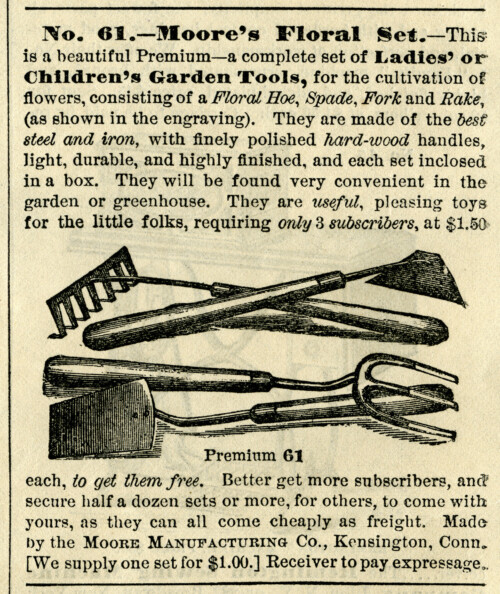 Here is a black and white clip art version of the illustration of garden tools from the ad.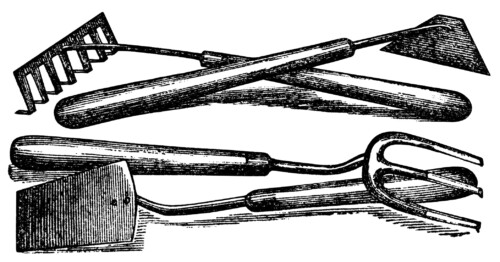 Click on images to enlarge.