Here is a shabby vintage storybook page that includes an illustration of an adorable Daisy flower child. The page also includes the following short poem:
LITTLE golden-hearted Daisy
Told the sun that she felt lazy;
Said the earth was quite too wet,
She thought she wouldn't open yet.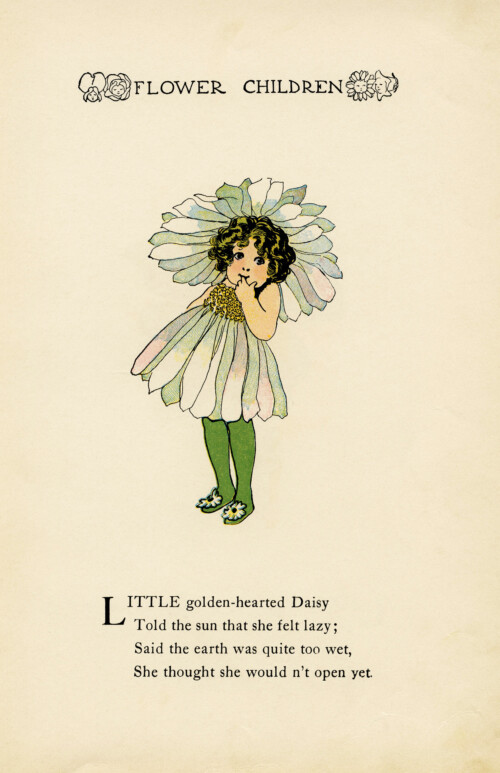 Here is a cleaner version of the daisy flower child. The page is from Flower Children, The Little Cousins of The Field and Garden by Elizabeth Gordon.
The book was published in 1910.
Click on images to enlarge.