I love dogs and this vintage engraving of two adorable sleeping puppies just melts my heart! The puppies' names are Casear and Pompey and the illustration was engraved for St. Nicholas magazine from a study by J. H. Dolph.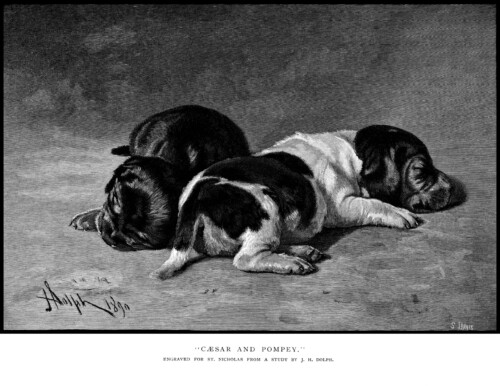 Here is an accompanying poem titled Caesar and Pompey by Tudor Jenks. I scanned these pages from the March 1891 issue of St. Nicholas magazine.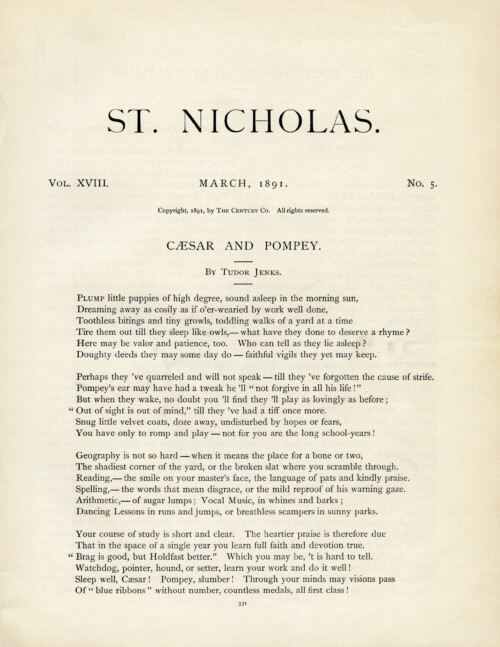 Click on images to enlarge.