Here is a unique image of a baboon holding open a book to display two of the pages within. The image is from an advertisement for Wood's Natural History book that appeared in the April 1894 issue of The Delineator magazine.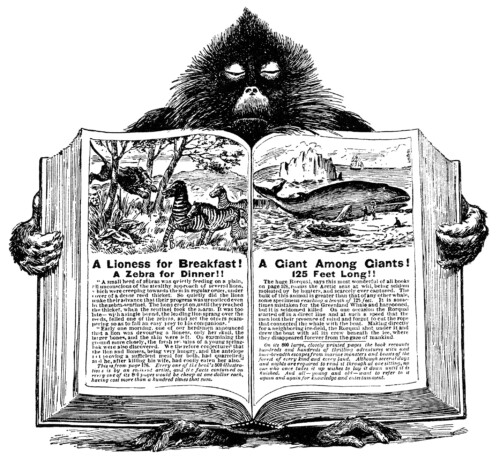 Here is a version of the image with the book having blank pages.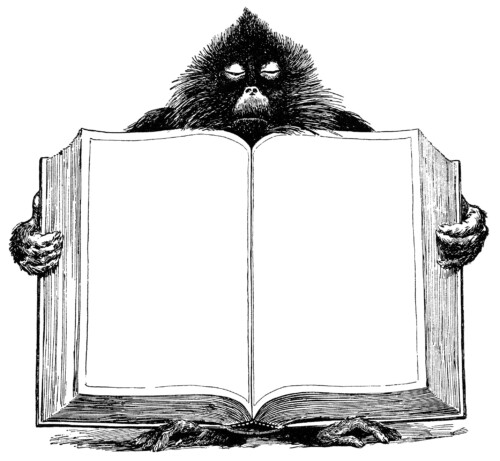 Click on images to enlarge.