Here is a vintage poem titled New Year's Night by Florence Folsom. The poem includes an illustration of a young mother holding her baby. The baby is lifting her hands toward the sky and there is an arc of stars above the mom and her child. The image is from the February 1889 issue of St. Nicholas magazine.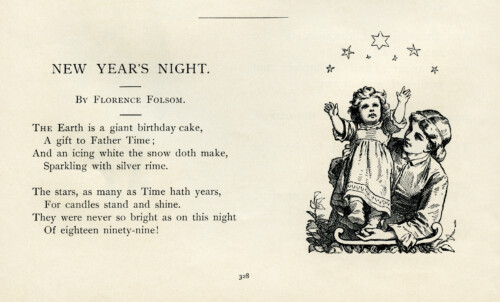 Here is a black and white clip art version of the image from the poem.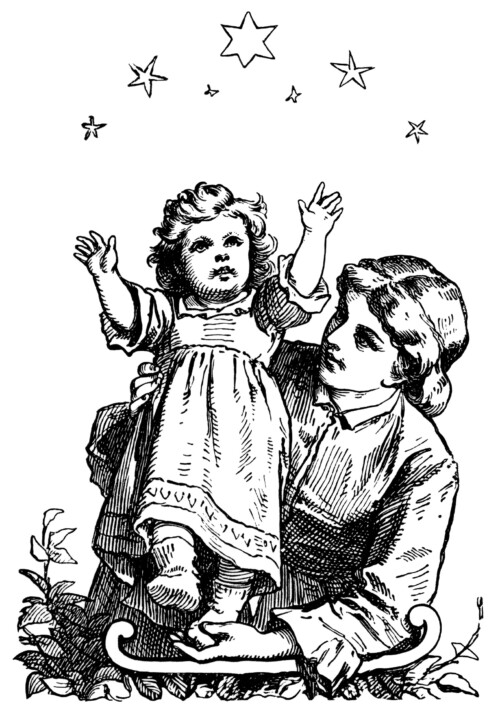 Click on images to enlarge.