This old catalogue page features a beautifully designed Acme Sunburst Hard Coal Base Burner, a parlor heating stove. The page includes a detailed description of the stove and pricing that ranged from $22.37 to $29.00 for stove sizes 52 – 57 inches from floor to urn base. The page is from the Sears, Roebuck & Co.1907 catalogue.
Here is a black and white clip art version of the stove.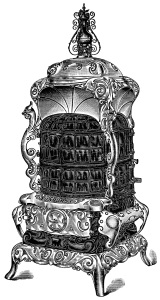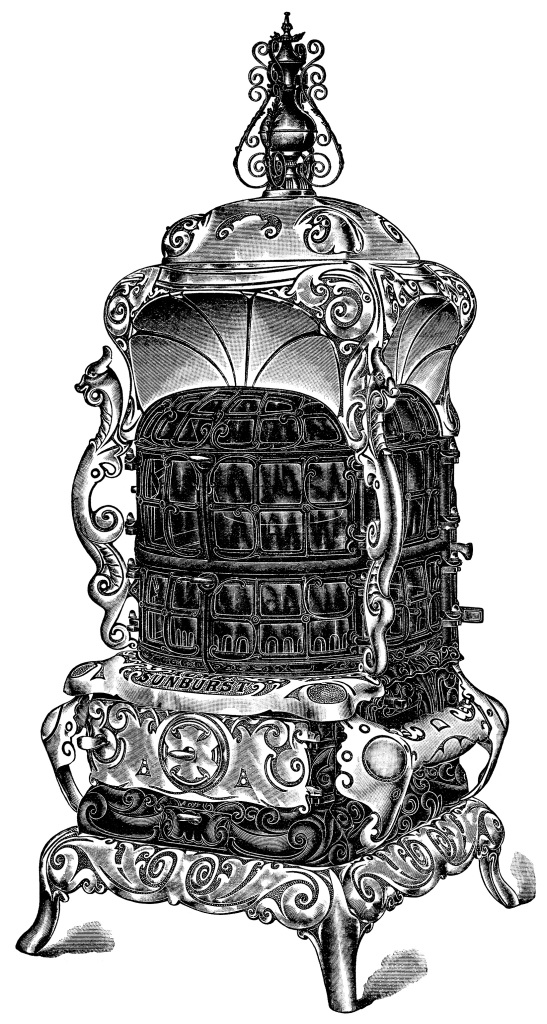 Click on images to enlarge.