This old catalogue page features a beautiful 1907 Acme royal nickel trimmed combination coal and wood burning range. The page includes a detailed description of the stove. The stove was available in six sizes, ranging in price from $19.88 to $24.86. The page is from the Sears, Roebuck & Co. 1907 catalogue.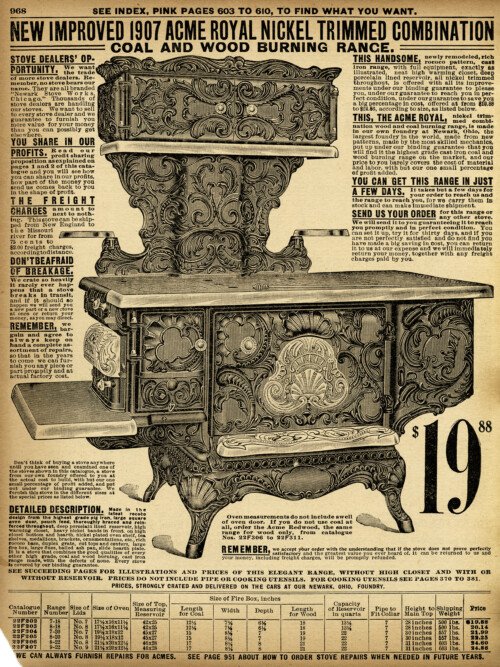 Here is a black and white clip art version of the stove.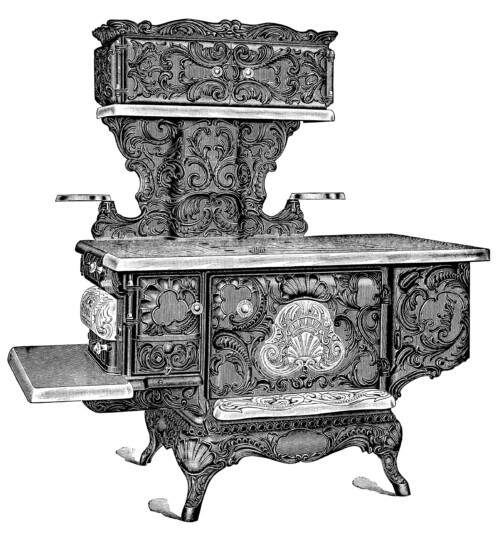 Click on images to enlarge.