Here is an illustration of a Victorian lady modelling a pretty plaid Ladies' Princess House Dress. The dress is floor length, with long sleeves that are poofy at the shoulder, and a bow that ties at the front collar. The image is from the April 1894 issue of The Delineator magazine.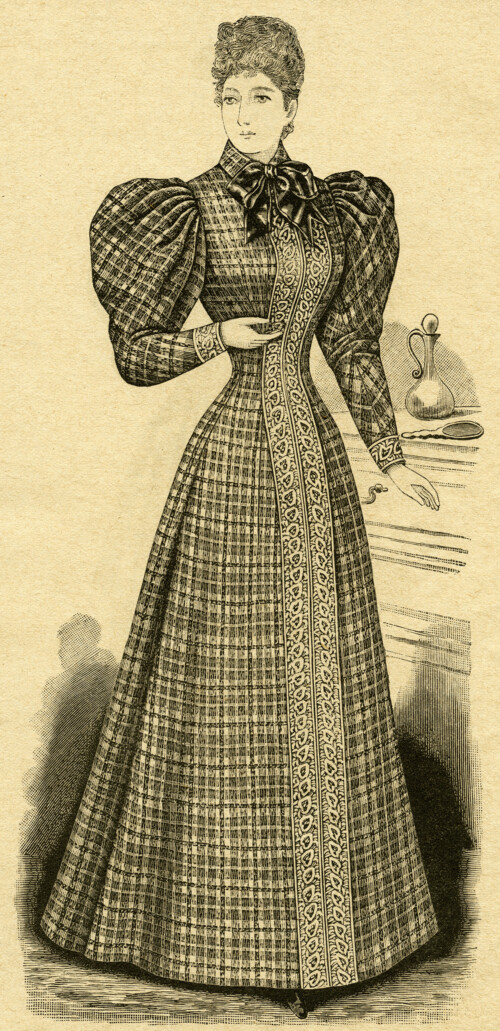 And a black and white clip art version.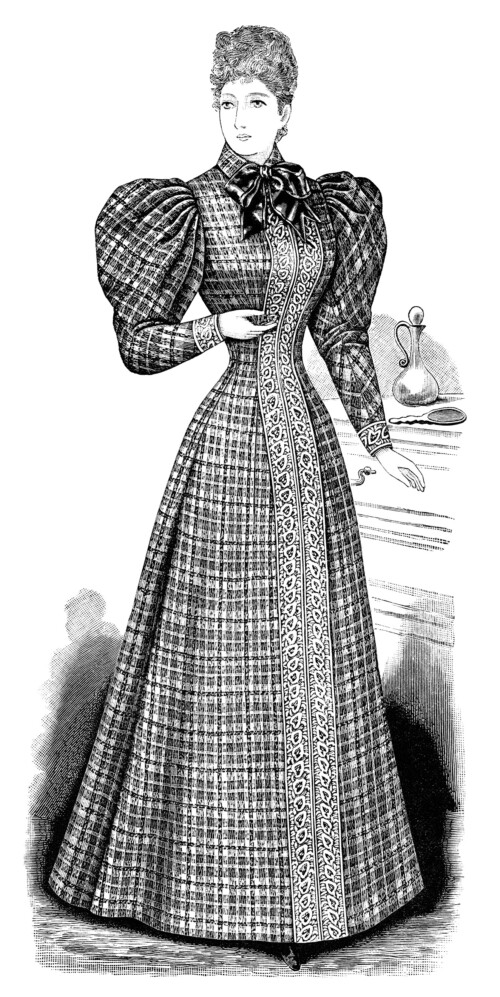 Click on images to enlarge.