Here is a vintage magazine advertisement for Bowker Fertilizer Co. The ad claims their product, Stockbridge Manures, wins over all other fertilizers, producing a yield larger than any other grown upon fertilizer or manure, either alone or combined. The ad includes an image of potatoes spilling out from a basket that has been turned on its side. The ad is from the January 1890 issue of the American Agriculturist magazine.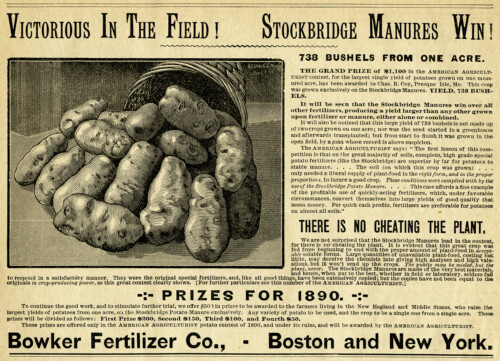 Here is a black and white clipart version of the image of potatoes from the ad.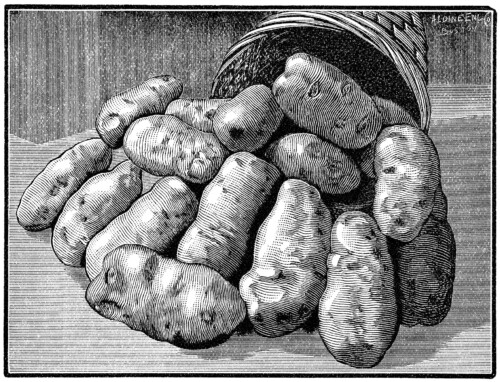 Click on images to enlarge.