FROM MARKET
OH who'll give us Posies,
And Garlands of Roses,
To twine round our heads so gay?
For here we come singing,
And here we come bringing
You many good wishes to-day.
From market – from market -from market –
We all come up from market.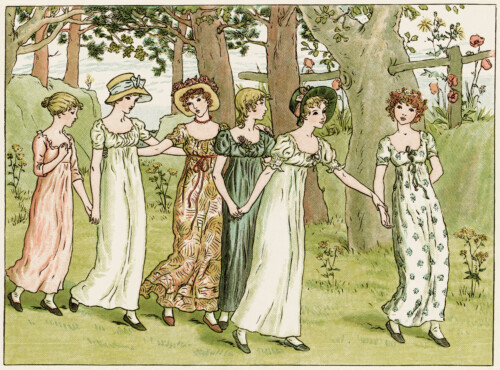 This vintage storybook image and poem, From Market (spelling and grammar as it is in the book), is from Marigold Garden by Kate Greenaway, circa 1892. Click on image to enlarge.