Here are black and white clip art illustrations of three varieties of onions. The first illustration features three Deep Blood-Red Onions. The second illustration features a bunch of Early White Naples Onions and the third illustration features a single James's Keeping Onion.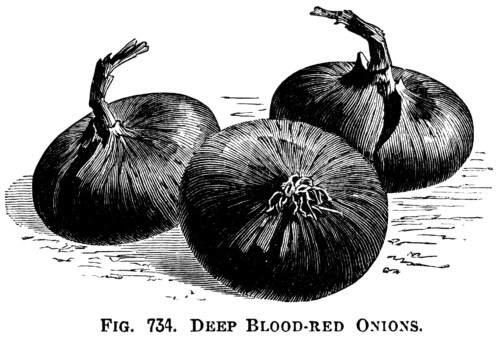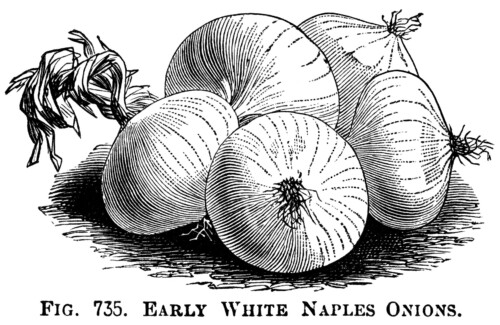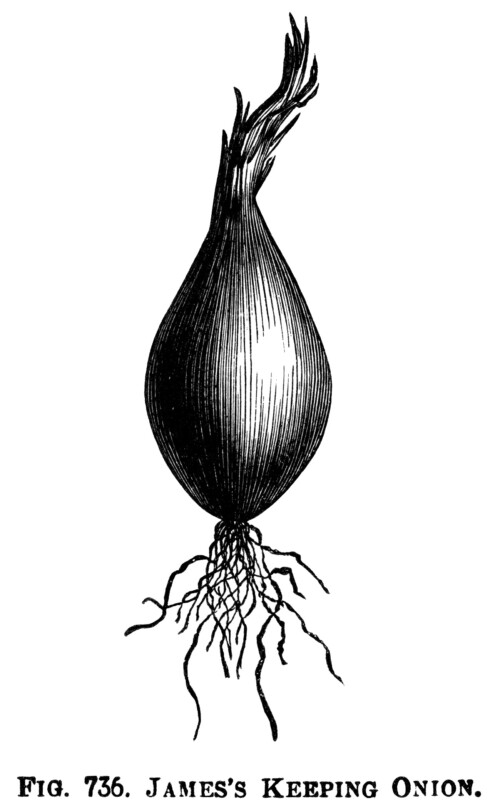 The images are from the Illustrated Dictionary of Gardening – A Practical and Scientific Encyclopedia of Horticulture, edited by George Nicholson, circa 1885.
Click on images to enlarge.