From top hats and coattails to warm winter coats, this page of vintage men's clothing includes a variety of styles for the winter of 1897. The page is from the H. O'Neill & Co. 1897-8 Fall & Winter Fashion Catalogue.
Here is a black and white clip art version of the image from the page.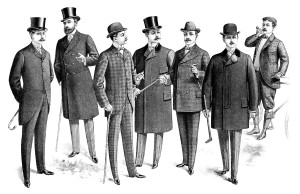 Click on images to enlarge.