In this vintage advertisement, two Victorian ladies are having a discussion about the importance of owning a Hall's Bazar dress form as they admire the draping of the fabric that is pinned to the form. The ad is from the October 1889 issue of The Delineator magazine.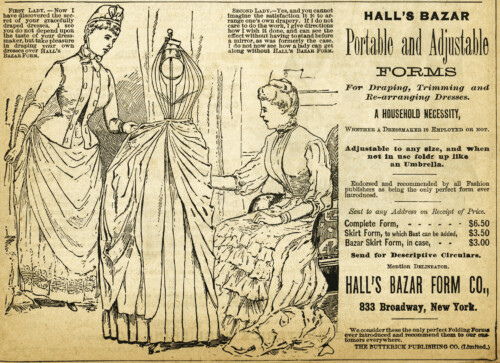 Here is a black and white clip art version of the image from the ad.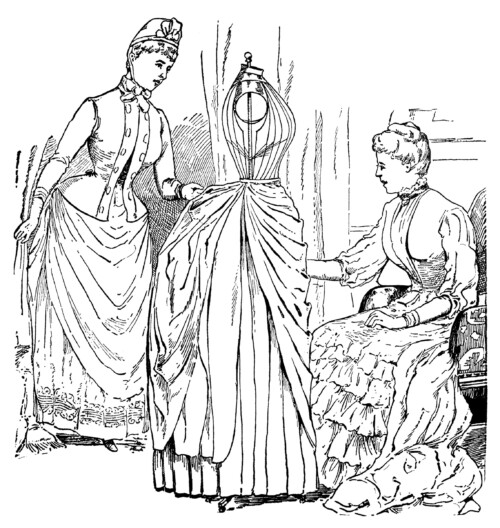 Click on images to enlarge.