This vintage advertisement features a new model lawnmower, the latest and best mower made by Chadborn & Coldwell Manuf'g Co. The ad is from the May 1889 issue of Harper's New Monthly Magazine.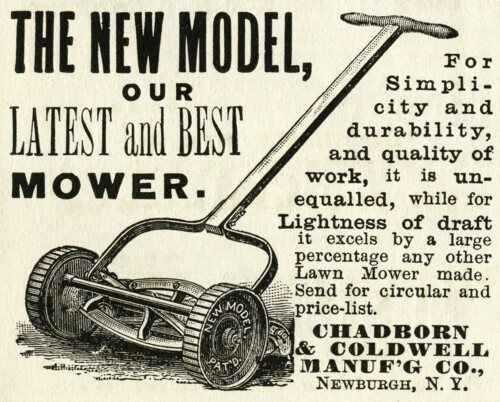 And here is a cleaned up black and white clipart version of the lawnmower.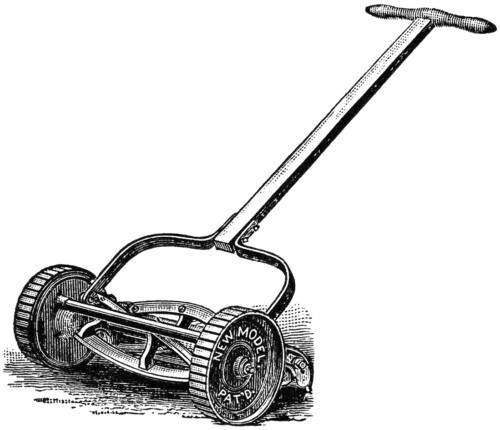 Click on images to enlarge.