This page features a beautiful bunch of red, pink and white poppies and a poem. It's from a book of poetry titled Gems from Bryant, 1904. I would have uploaded the rest of the poem if there was more to it but this is it – no title or author on the page although I assume the author was William Bryant.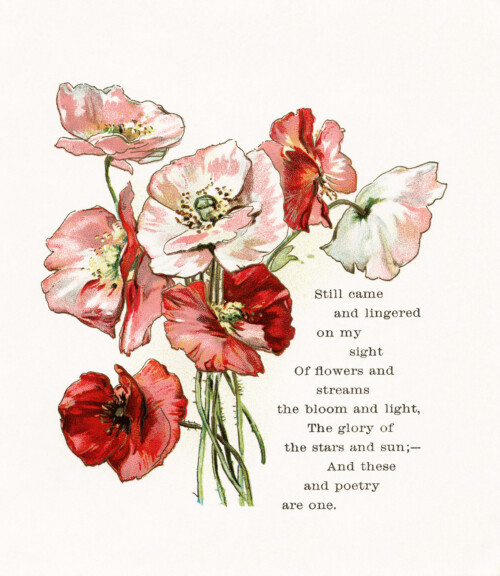 For additional creative options, here is a version without the poem.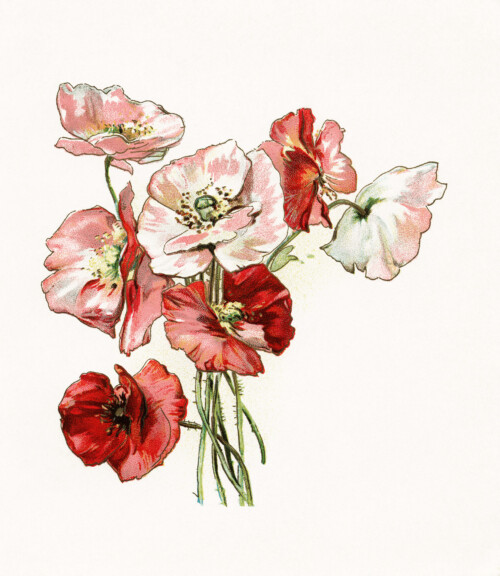 Click on images to enlarge.