I want this house! I love its old-fashioned charm; the large front yard is wonderful and the picket fence is classic. I'll convert one of the bedrooms on the second floor, overlooking the street, to my home office and the room designated as servant's quarters will be a storage room. We'll decorate with antiques, some vintage wallpaper on a few select walls and the window coverings will be lace and floral fabrics throughout. The interior door knobs will be glass and the baseboards will be the wide, dark wooden kind. The garage will have to be larger. We'll build on Pleasant Street and live happily ever after.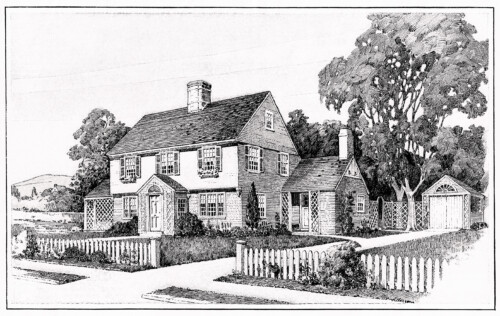 In all reality, I'm content with our home but it's fun to daydream.
These illustrations are from the October 1917 issue of Pictorial Review magazine.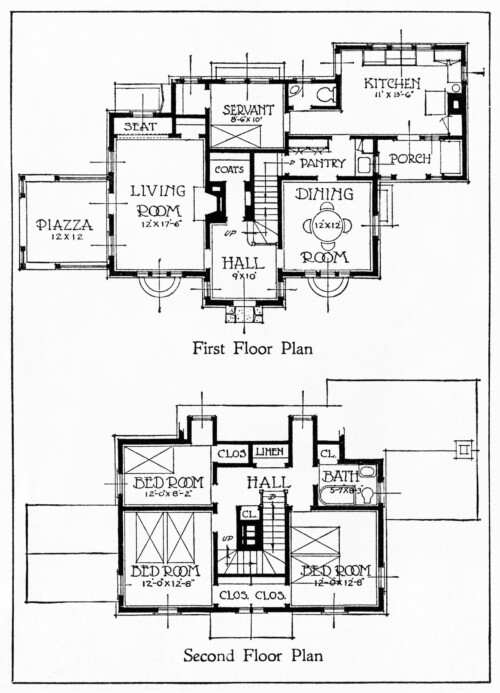 Click on images to enlarge.