Here is a lovely vintage French beauty label for Huile de Quinine. I don't speak French and only recognize a few written words but this appears to be a label for a perfumed oil to restore or renew the hair.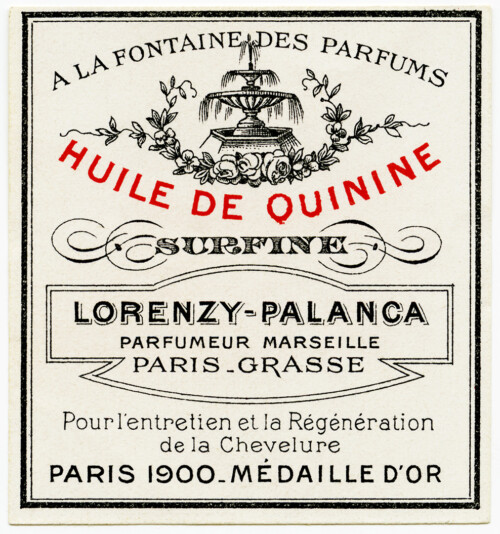 When I had my vintage French beauty labels spread across my desk, I didn't realize that one of the labels got away on me – not until I ran over it with a wheel of my office chair, with me sitting in the chair! Needless to say, the label is no longer as pretty as it was before the mishap but since it's still charming, even if it is a shabby charm, I thought I would include it here for you as well.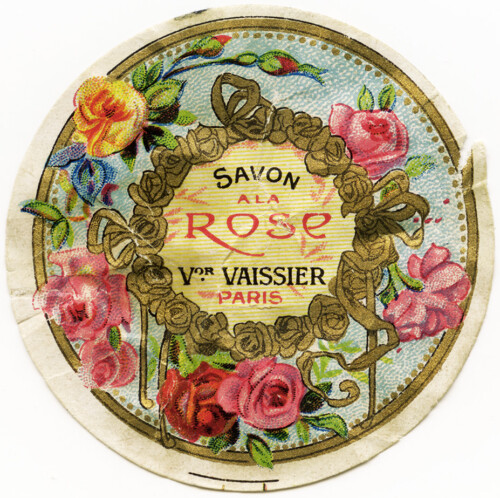 Click on images to enlarge.