Wishing you and your loved ones health, happiness and prosperity in 2013! I look forward to sharing many more vintage treasures from my personal collection with you this year.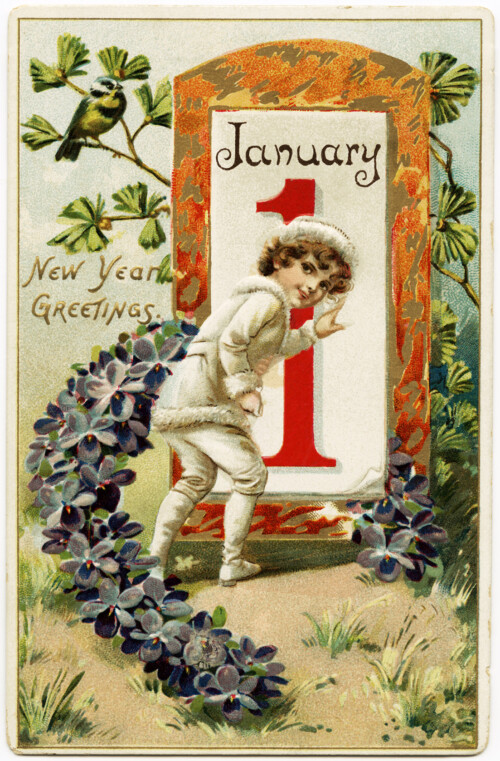 This vintage Tuck's postcard features a child in a white outfit posed to enter a door that is labelled January 1. My original of this postcard was postally used in 1909.
Click on image to enlarge.
The back of this postcard is available as a free download on my blog here.