The adorable illustrations of an elephant, a mouse and a fairy that I've used to create this digital collage sheet are from the story, An Island Fable, from the December 1898 issue of St. Nicholas magazine.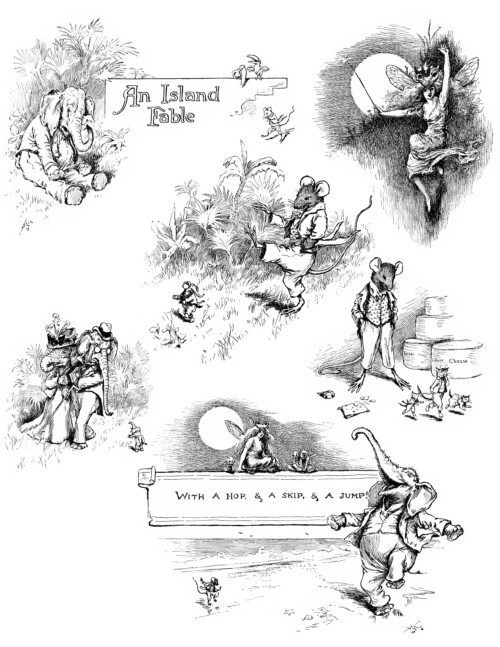 Here is a version with the wording removed.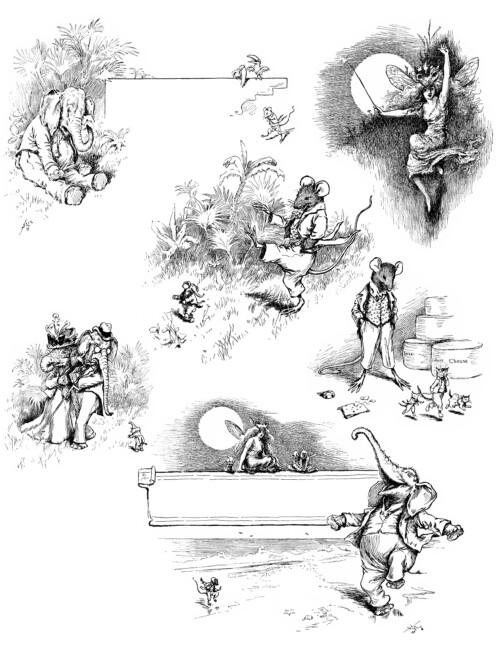 The full three-page story is available as a free download on my blog, here.