Here is an aged and shabby vintage book page with beautiful sunflower illustrations and sheet music titled The Lesson. This page is from A Day in a Child's Life by Kate Greenaway, circa 1881.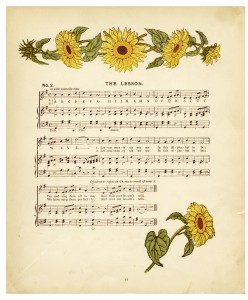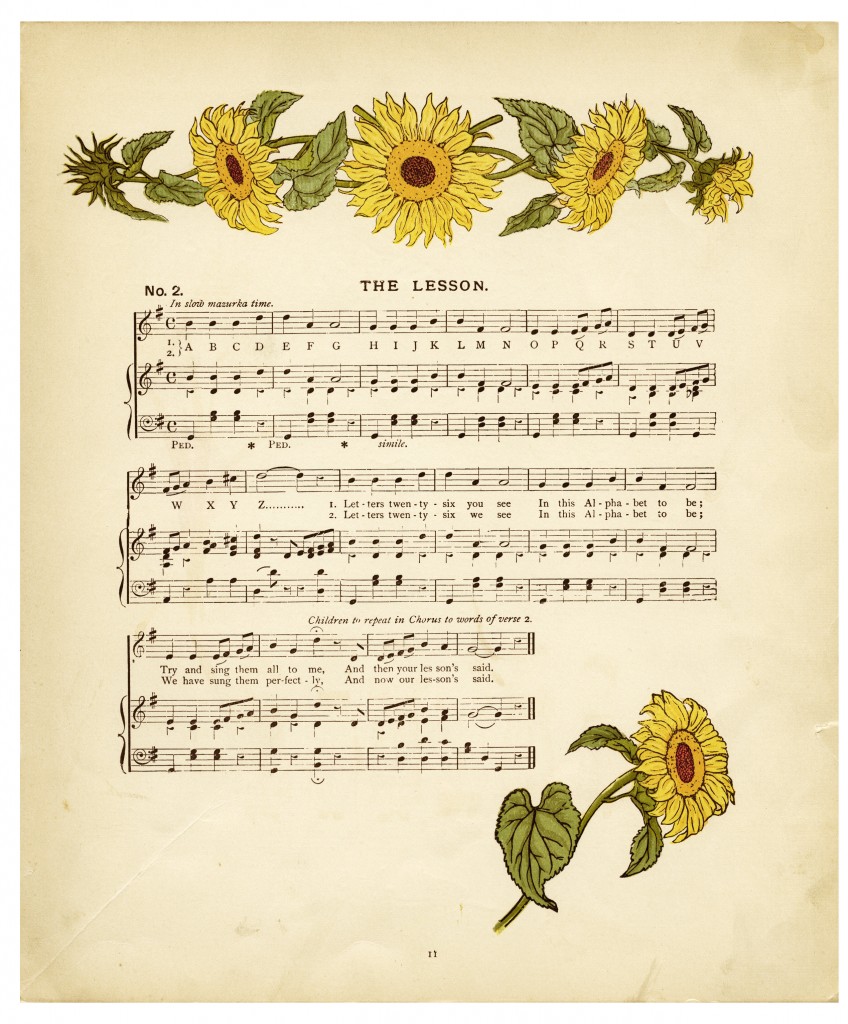 I've also cleaned up each of the sunflower illustrations for you.
Click on images to enlarge.