Here is a page of vintage sheet music. In this song, Little Jack Frost is running up and down the hill, tripping round and round and laughing aloud with all his might. He is having a great time spreading white snow on the frozen ground, nipping the breezes, icing the streams and chilling the warmth of the sun's bright beams.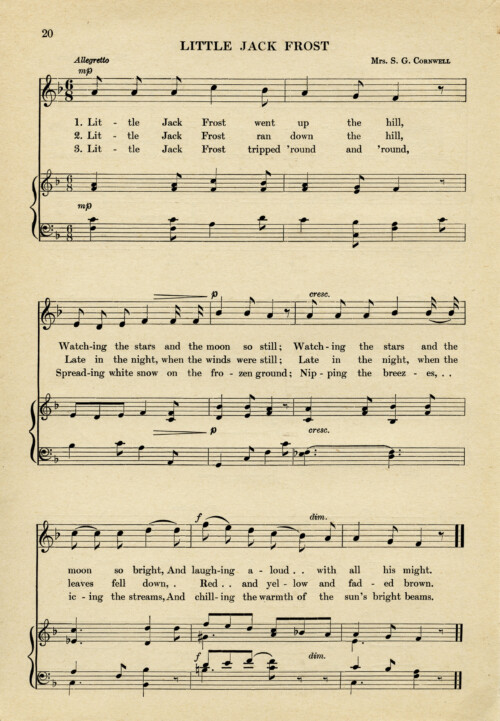 The page is from the book First Year Music by Hollis Dann. It was published in 1914.
Click on image to enlarge.