There are pleasant fall days ahead in our weather forecast but it's chilly here today. Chilly enough that we are getting our first snowfall of the season! It won't last (thank goodness) but it's a visual reminder that our cold Canadian winter isn't so far off.
The image on this Victorian trading card for Muzzy's Starch makes snow look like fun. This little girl dressed in her cute warm winter clothes appears to have just blocked an incoming snowball as she prepares to throw one of her own in return.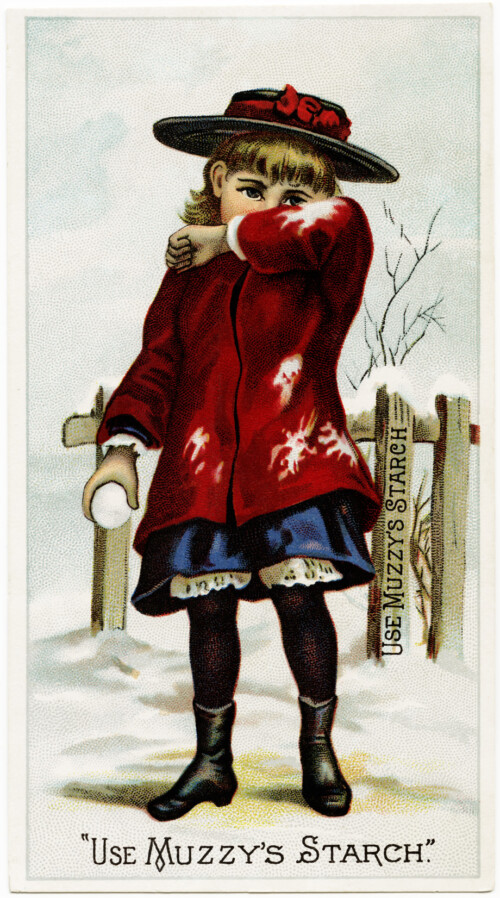 This is the back of the card, complete with vintage recipes for White Cake, Corn Starch Pudding and French Cake.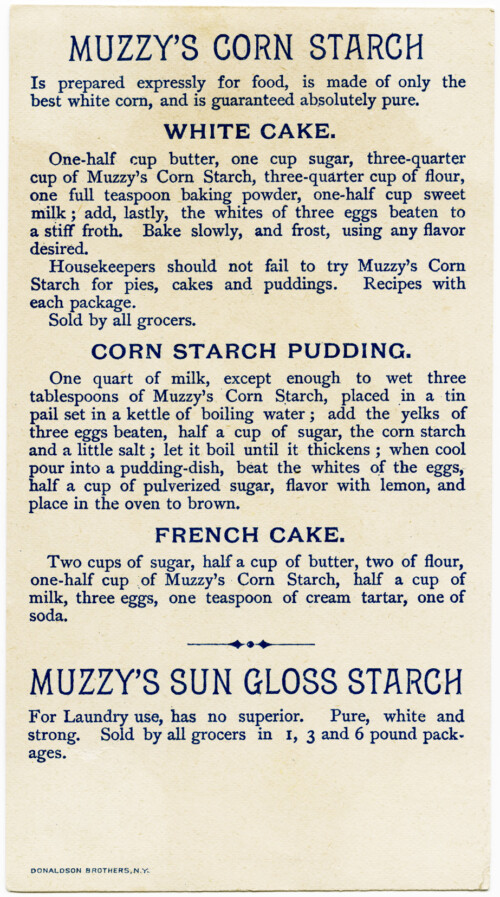 Click on images to enlarge.