This page of gorgeous illustrations featuring the 'latest' styles of underpinnings of Paris is from the August 1917 issue of The Delineator magazine. I've created a black and white digital collage sheet for you from the original page.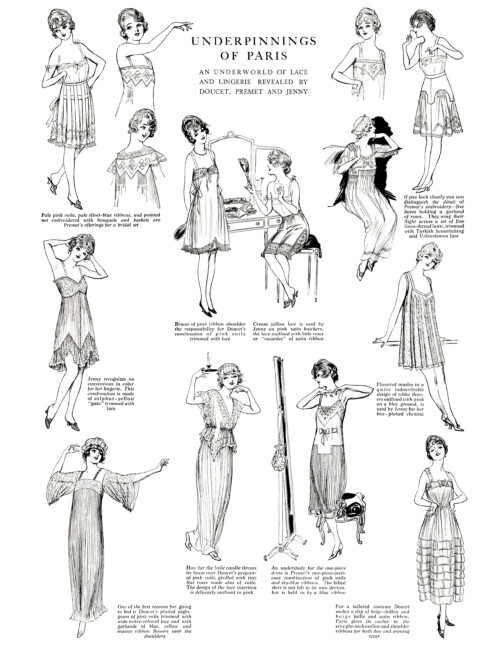 The digital collage sheet is 8.5″ x 11″, 300 dpi but If you would like to do your own editing, you may prefer the page below. Please note: it's large – approximately 10.3″ x 15″ at 300 dpi (4.7MB).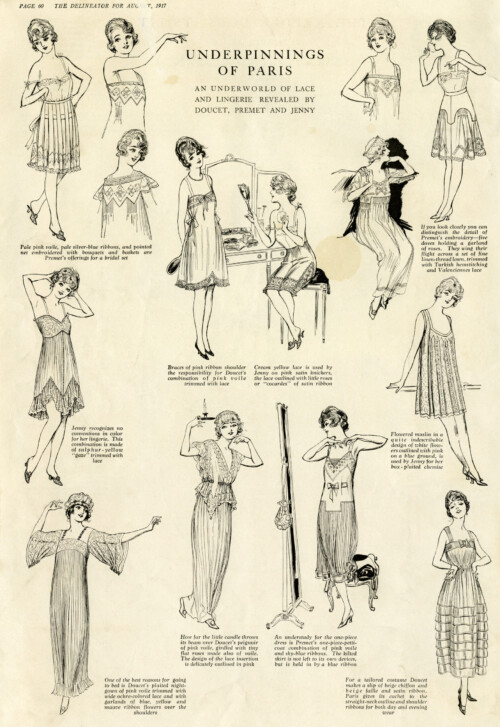 You may use either, or both, for personal use and/or commercial use.
Click on images to enlarge.