This aged lesson page is from the antique school reader, Our Little Book for Little Folks, published in 1896. The lesson is about cherry and apple blossoms, and cherry, apple and oak leaves. The page includes wonderful illustrations of each blossom and leaf plus an acorn at the top of the page.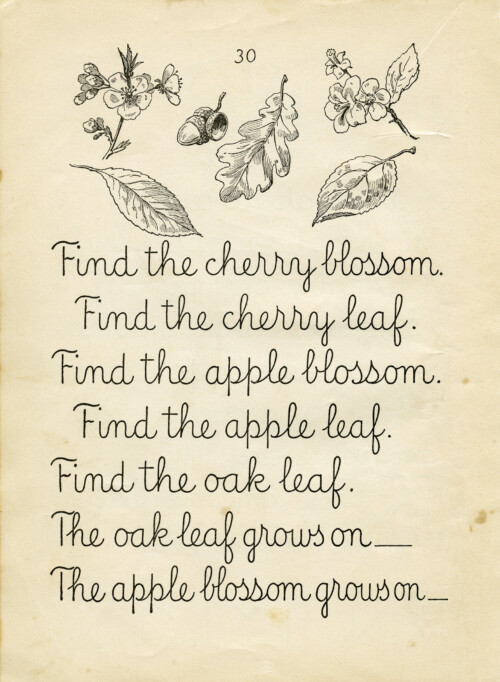 Here is a black and white clip art version of the blossoms, leaves and acorn.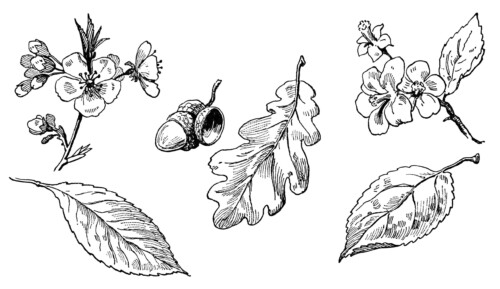 Click on images to enlarge.