This antique receipt was prepared on behalf of Conant Bros. Co., manufacturers of Looking Glasses and Pictures, of 18 Elm Street, Cor. Washington, in Boston. The receipt is dated April 14, 1908. Goods were sold to Atherton Furniture Co., of Lewiston, Maine. The company purchased a 24 x 18 Bev. Fr. #7 (I assume that is short for a beveled frame) for $2.30. It cost 35 cents to have the item boxed. The total order, number 3154, came to $2.65. It was paid by check on April 24, 1908.

The typing in the upper left-hand corner of this antique receipt indicates Conant Bros. Co. had a telephone connection, although a number is not included.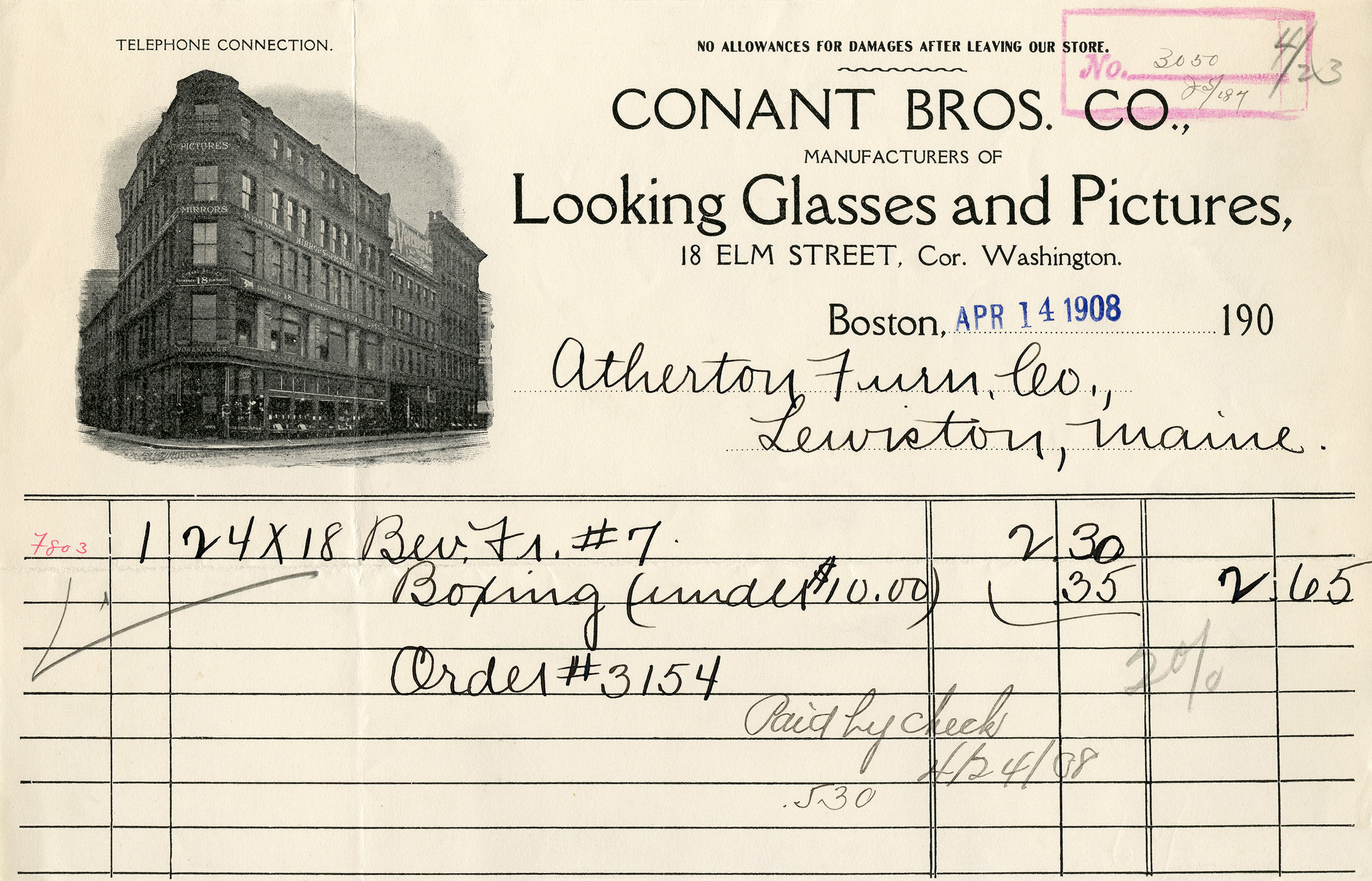 Click on image to enlarge.