Here are two antique Easter postcards.

The first postcard includes an illustration of a country scene, including a large house, trees in floral bloom and mountains in the distant background. In the foreground, a cross made from blue flowers, with a leafy tree branch behind, is featured on the right-hand side of the card. The message on the lower center of the card, written in calligraphy, is: "Hearty Easter Greetings With kind Regards and all Good Wishes." The marking on the lower left-hand side of the postcard indicates it is a Stetcher postcard.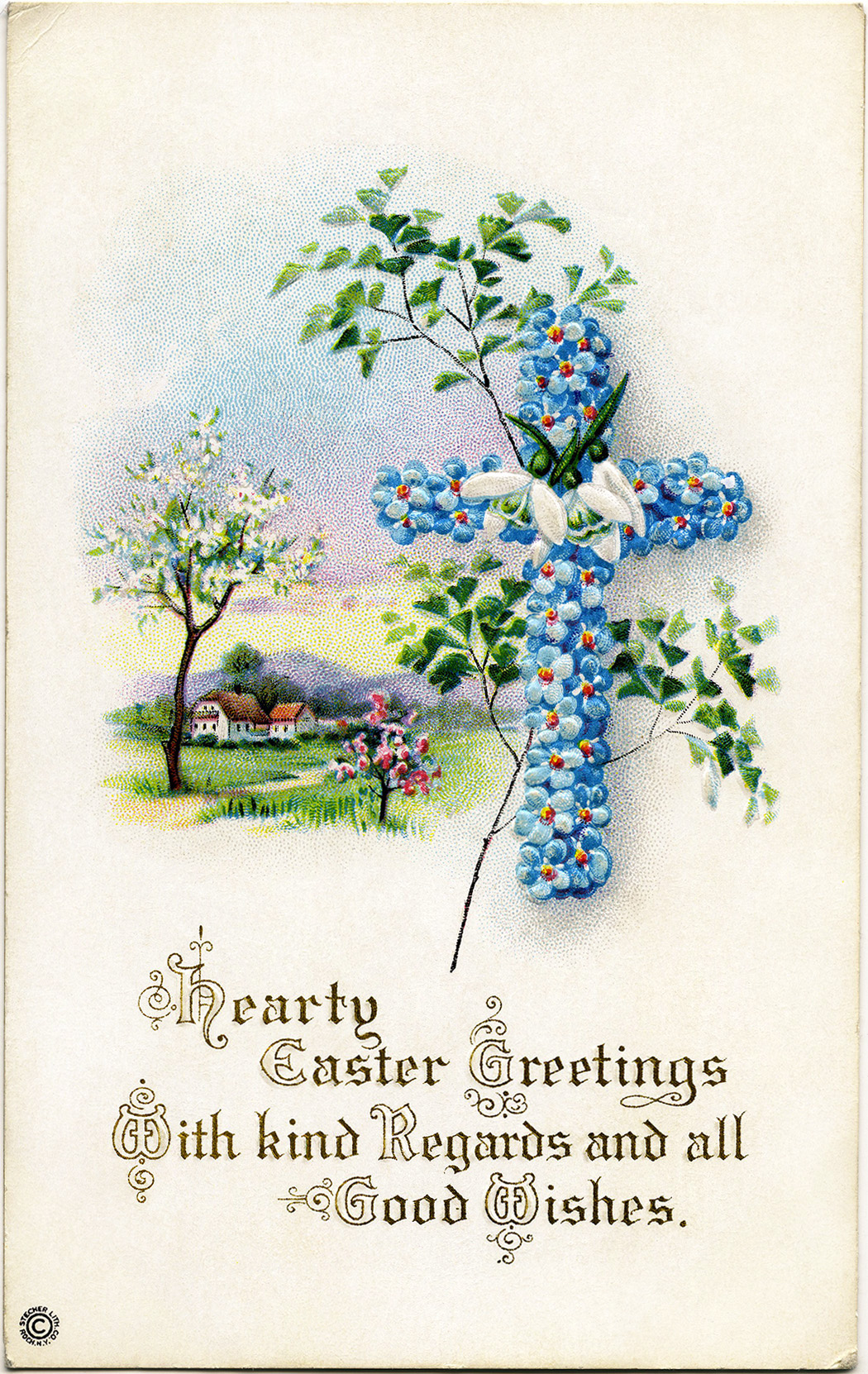 The second of the antique Easter postcards includes green, tan and white colored swirls, pillars, flowers, stripes and ornate designs framing the outer edges of the card. A white dove, with sun rays behind, is illustrated at the top center, above the title Easter Happiness. In the center of the card, on a white background, a Christian message, in calligraphy of purple and black typography is featured. The message is: "Christ is risen! Earth rejoice! Gleam, ye starry train! All creation, find a voice; He o'er all shall reign."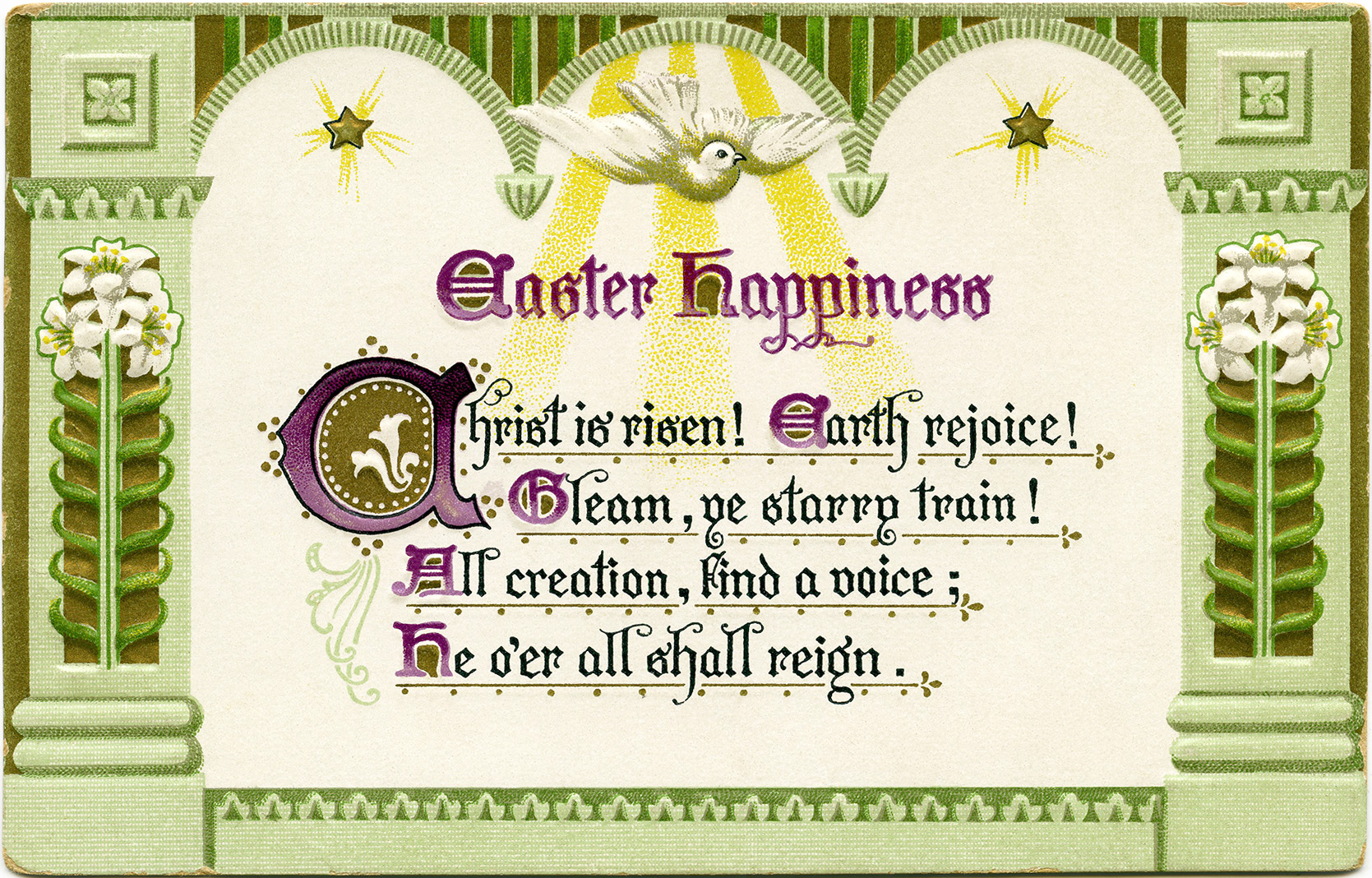 Click on images to enlarge.

Wishing you a happy and blessed Easter!